Miss Moxy, Harry & Bip, Pepe Luu, Musifants among the animation project selections.
Cinekid for Professionals has selected 20 children's film and television projects-in-development for its Junior Co-production Market (JCM), to be held 25-26 October 2018 during the Cinekid Festival in Amsterdam. The projects will be presented to more than 300 international professionals from the children's media industry to encourage international co-operation.
In the feature film project selection, we find Miss Moxy, written by Maureen Versprille, and directed by Vincent Bal. Produced by the Dutch company BosBros (NL), and co-produced in Belgium and France, it tells the story of the urban, slightly conceited cat Miss Moxy.
Miss Moxy decides to go home on her own during a holiday in the French countryside. This is the beginning of a long and tiring trip, which quickly becomes more adventurous.  in which the kitten cat makes friends with a boxer dog and an old swallow who accompany her during her adventurous journey.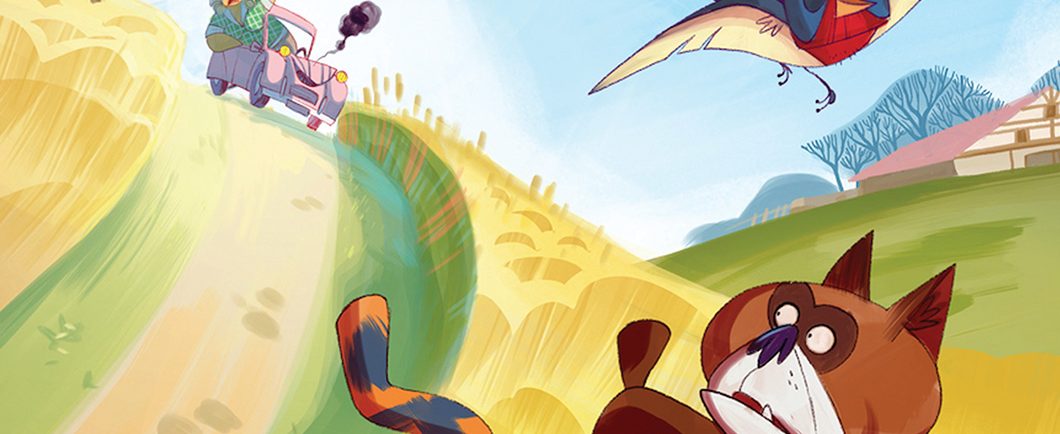 Miss Moxy
The Irish Ink & Light project Harry & Bip-Summer Season (written and directed by Leevi Lemmetty) is selected in the TV projects section. Harry and Bip is a non-verbal comedy with two friends who live in a vast icy expanse; they navigate their friendship, and the world around them with physical humour, slapstick comedy and a lot of heart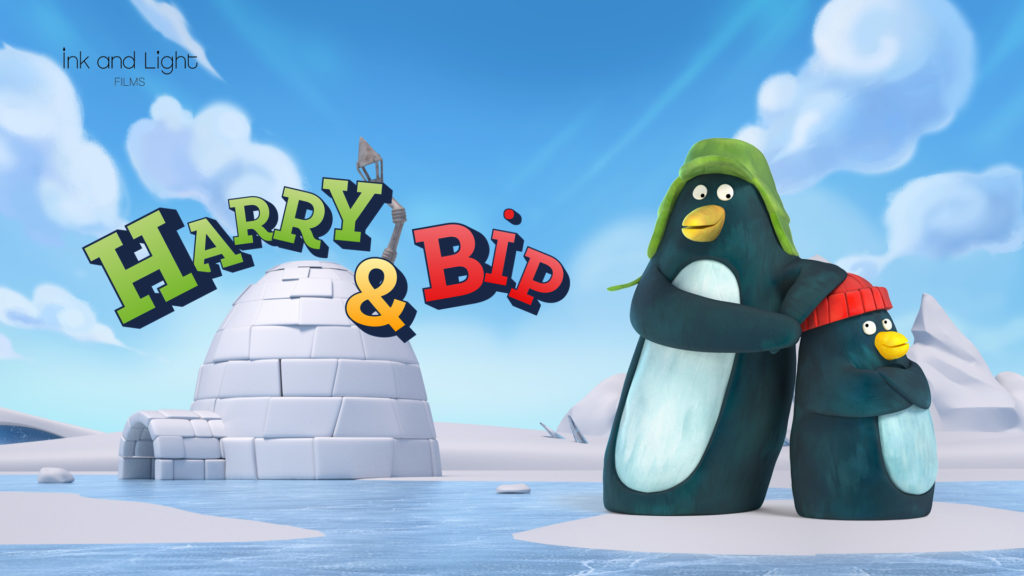 Harry and Bip
Musifants by Meike Fehre and Sabine Dully (Ahoifilm/ DullyDully) is a German-produced project.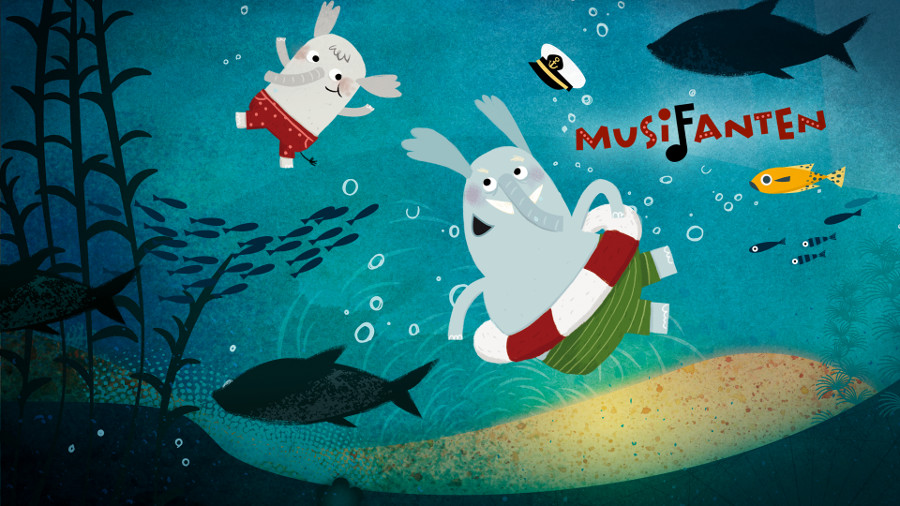 Musifanten
Pepe Luu  TV project in development by Valerie Chang is produced by Submarine, The Netherlands. The TV project started as a short film by Valerie Change Wolves of Mangotown, about young girl Pepe Luu, her friend Luco the bird, and the community of Mangotown. Here's the short film below.


FULL SELECTION LIST JUNIOR CO-PRODUCTION MARKET 2018
Film Projects
Berend Botje, Written and directed by Mans van den Berg
Produced by NOBS Entertainment BV (NL)
Production country: The Netherlands
Captain Nova, Written by Lotte Tabbers, Directed by Maurice TrouwborstProduced by Keplerfilm (NL)
Production countries: The Netherlands, Poland
Free, Written by Anniken Fjesme, Directed by Guro Ekornholmen
Produced by Filmbin AS (NO)
Production country: Norway, The Netherlands, Sweden
Jacob, Tilda & the Mind Pirates, Written by Andreas Cordes, Directed by Till Endemann
Produced by TamTam Film GmbH (DE)
Production country: Germany, The Netherlands
 Miss Moxy, Written by Maureen Versprille, Directed by Vincent Bal
Produced by BosBros (NL)
Production countries: The Netherlands, Belgium, France
 My Dad is a Sausage,Written by Jean-Claude van Rijckhegem, Directed by Anouk Fortunier
Produced by A Private View (BE)
Production countries: Belgium, The Netherlands
My Sister Super-Stella, Written and directed by Mari Monrad Vistven
Produced by Medieoperatørene (NO)
Production country: Norway
 Sihja (working title), Written by Jenni Toivoniemi, Kirsikka Saari, Directed by Marja Pyykkö
Produced by Tuffi Films (FI)
Production country: Finland
 Super Granny, Written and directed by Julie Skaufel
Produced by ONKEL Film (NO) and Bifröst Media (UK)
Production country: Norway
 The Adventure Hunters, Written by Piotr Rzepka, Directed by Krzysztof Komander
Produced by MD4 Sp.z. o.o. (PL)
Production country: Poland
The Day I Met My Superhero, Written by Ewa Martynkien
Produced by BeGood Films (PL)
Production country: Poland
Tony, Shelly & Genius, Written by Jana Šrámková, Directed by Filip Posivac
Produced by Nutprodukce (CZ)
Production countries: Czech Republic, Slovakia

TV Projects
 Harry and Bip - Summer Season, Written and directed by Leevi Lemmetty
Produced by Ink and Lights (IR)
Production countries: Ireland, Finland
Just Kids
Produced by Dutch Broadcaster EO (NL)
Production country: The Netherlands
Musifants, Directed by Meike Fehre, Sabine Dully
Produced by Ahoifilm (DE), DullyDully (DE)
Production country: Germany
Pepe Luu, Directed by Valerie Chang.
Produced by Submarine (NL)
Production country: The Netherlands
Psychos, Written by Niko Ballestrem
Produced by Neos Film GmbH (DE)
Production country: Germany
 The Scarab Flies at Dusk, Written and directed by Atle Knudsen
Produced by Monster Scripted (NO)
Production countries: Norway, Sweden
 The Secret Society of Souptown and the Cucumber Mafia
Written by Andris Feldmanis, Livia Ulman
Directed by Helen Takkinn, Margus Paju, Oskar Lehemaa
Produced by Nafta Films (ES)
Production countries: Estonia, Finland
ZOO – Viral geniuses
Written and directed by Elin Grönblom
Produced by Pohjola filmi (FI)
Production country: Finland

The Junior Co-production Market (JCM) is part of Cinekid for Professionals (CfP), the industry component of Cinekid, the largest children's media festival in the world. The Junior Co-Production Market is an integrated two-day event that enables global financiers, broadcasters and producers to assess new and innovative film and television projects. The market starts with a public pitch of all the projects followed by a day and a half of one-to-one meetings between project representatives and potential collaborators and financiers. At JCM, the prestigious Eurimages Co-Production Development Award (€20,000) will be given to the best film project with European co-production potential. The winner will be announced on Friday 26 October.
Related Articles

Sarah Cox of Aardman joins panel at Dutch Cinekid For Professionals
Sarah Cox, the new executive director director of Aardman,...

The King and the Thief by Albert 't Hooft & Paco Vink at CINEKID 2018
Twelve projects originated from countries across Europe were...