Film review for the Oscar-hopeful US/Korean animated short.
Kangmin Kim is not an uknown in the independent animation circuit. His previous, impressionistic 38-39°, made as part of his CalArts thesis,  was featured at the 2012 Sundance Fest. His new film, Deer Flower (also screened at Sundance) is designed by himself and Seul Hwa Eum, co-founders of Studio Zazac, while the film is produced by Nonetheless Productions.
Deer Flower tells the story of Dujung, an elementary student. In the summer of 1992, Dujung, goes to a farm in the suburbs with his parents. While his parents believe the expensive and rare specialty from the farm will strengthen their son's body, Dujung suffers side effects.
Relying heavily on an autobiographical story (the last shot is a still of a young Kangmin Kim), nevertheless Deer Flower distances itself from its directors and main characters, unfolding a highly ritualistic road trip, told with boldness and charm.
Cubist puppets (3D printing helps a lot here) make the film look like an old-fashioned TV animation show from the past, and cleverly put intertitles move the film genesis back to the beginnings of the cinema itself
The film's story and main character's experiences are not expicitly articulated, but processed, both intellectually and physically. The trip to the zoo is really another process to adulthood, which ultimately dysfunctions.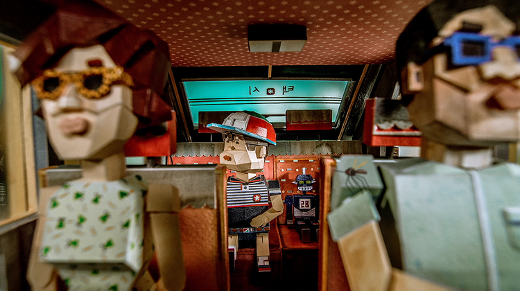 Deer Flower
The fact that a film with such a highly disturbing subject-matter and difficult-to-digest scenes could look and feel as warm and familiar as this makes it an impressive directing achievement. The transition between the ordinary and the extraordinary/mystical is well-timed, and its classical 3-act structure appropriately leaves still things to be told and inferred.
Having won two Oscar-qualifying festivals (Melbourne International Film Festival, Aspen Shortfest), and also a special jury mention at Animafest Zagreb 2015, Deer Flower is eligible for this year's Oscar Short Animation category.
Vassilis Kroustallis
CREDITS
Deer Flower by Kangmin Kim
Design, Animation by Kangmin Kim, Seulhwa Eum
Produced by Kijin Kim
Sound, Music by Daniel Eaton
Foley recording by Daniel Eaton, Brian Sala
Flute / Bass Clarinet by Joseph Santa Maria
Trumpet by Louis Lopez
Trombone, Farfisa, Synthesizer by Daniel Eaton
Technical Advisor_Kijin Kim
Subtitle by Janice Suhji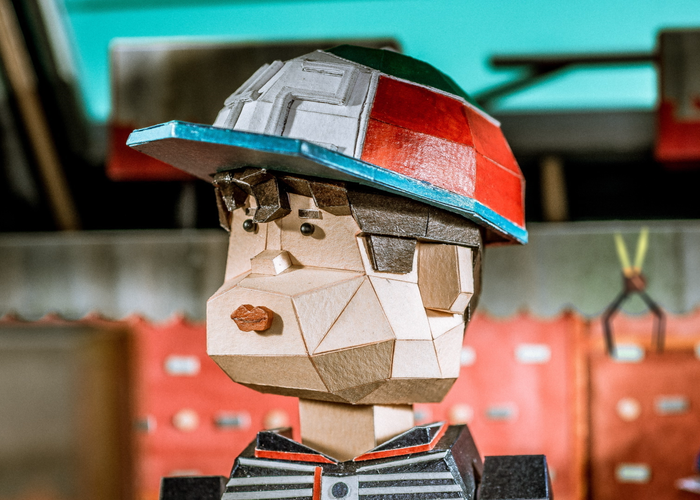 Related Articles

Last Stop Is The Moon by Birutė Sodeikaitė
A presentation of the awarded Lithuanian/Polish stop-motion...

The Blissful Accidental Death by Sergiu Negulici
Immerse yourselves in Romanian art history, watch and read...