The 2016 Cannes selection includes student films from France (ENSAD) UK (NFTS), Switzerland and Hungary (MOME) in its competition.
Created in 1998 and devoted to the search for new talent, the Cinéfondation Cannes selects fifteen to twenty short and medium-length films each year from film schools all over the world to compete to the annual fest. To mark its 19th year, the Cinéfondation Selection has chosen 18 films (14 works of fiction and 4 animation films), from among the 2,300 works submitted this year by film schools from all over the world.
A young man takes a journey into the world in Mélody Boulissière's Ailleurs (Somewhere).
Mélody Boulissière is an animation director with a degree from ENSAD (École nationale supérieure des Arts Décoratifs Paris), where she completed Ailleurs. She currently studies at La Poudriere (Valence, France).
Jac Clinch with Clinch, The Alan Dimension (NFTS, UK, 08') is another Cannes Cinéfondation competition entrant.
His short film has Alan Brown using divine powers of precognition to foresee the fate of mankind...and breakfast.
Remo Scherrer, a student of the Swiss Hochschule Luzern - Design & Kunst, presents his animation documentary on alcoholism Bei Wind and Wetter (Whatever the Weather). The film explores the consequences of alcoholism, in stark black-and-white, to those close to the person affected.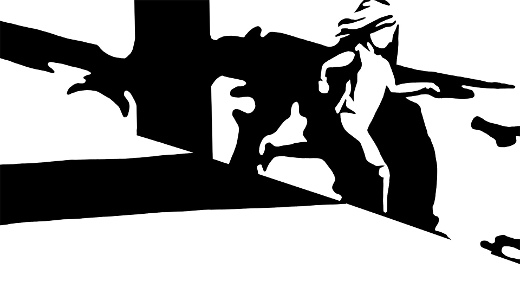 Bei Wind and Wetter
 A Hungarian film by Nadja Andrasev, The Noise of Licking (A NYALINTÁS NESZE) from Moholy-Nagy University of Art and Design is the fourth animation entry. A woman is watched every day by the neighbor's cat, as she takes care of her exotic plants. This perverted ritual comes to an end when the cat disappears. Next spring a peculiar stranger pays her a visit (also at the student competition of Animafest Zagreb)
The three Cinéfondation prizes will be awarded at a ceremony preceding the screening of the prize-winning films on Friday 20th May in the Buñuel Theatre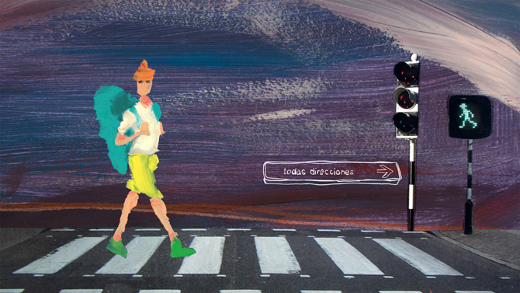 Ailleurs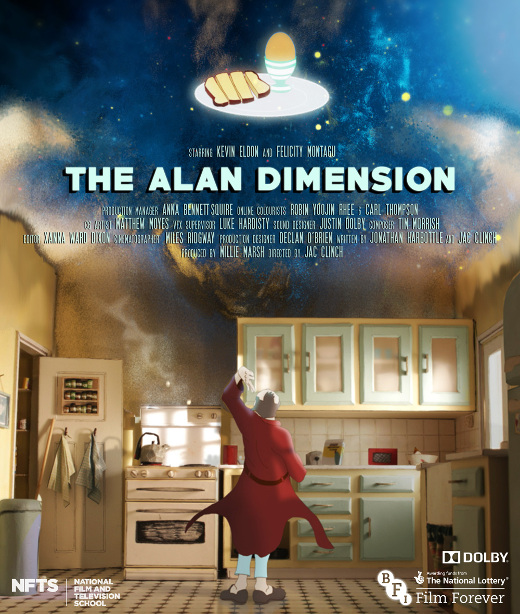 Clinch, The Alan Dimension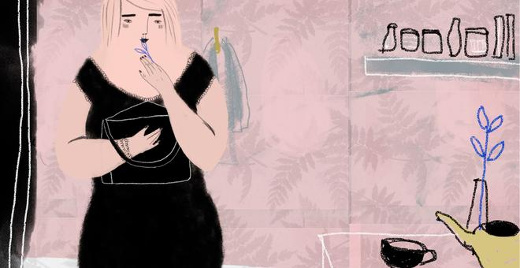 The Noise of Licking
Related Articles

Inanimate by Lucia Bulgheroni Wins at 2018 Cinefondation Cannes
The puppet film won the third prize at the Cannes festival...

Cannes' Directors Fortnight Welcomes 3 Short & Mid-Length Animation Films
Emma De Swaef and Marc James Roels, Patrick Bouchard and...