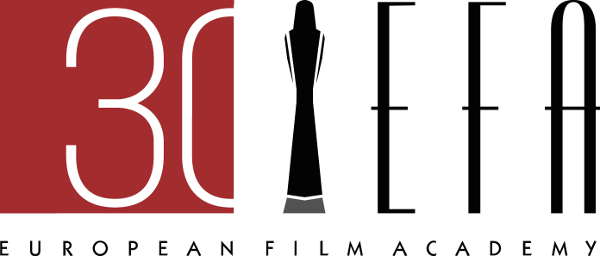 Ethel and Ernest, Louise by the Shore, Loving Vincent and Zombilennium in the EFA nominees.
The European Film Academy proudly announces the four nominations for the award categories EUROPEAN ANIMATED FEATURE FILM 2017 
The nominations for the category ANIMATED FEATURE FILM were determined by a committee comprised of EFA Board Deputy Chairman Antonio Saura (Spain), EFA Board Member Ira von Gienanth (Germany), EFA Member Anja Šošić (Poland), as well as CARTOON representatives Christian Davin (France), Moe Honan (Ireland) and Alessandro Rak (Italy).
 It is the first time that 4 animated features compete for the European Film Award. Nominees in previous editions amounted to three films. The 2017 nominees are: 

ETHEL & ERNEST (UK, Luxembourg) 94 min
WRITTEN & DIRECTED BY Roger Mainwood
PRODUCED BY Camilla Deakin, Ruth Fielding & Stephan Roelants
ANIMATION: Peter Dodd
Based on the 1998 book by the acclaimed British author and illustrator, the beautifully hand-drawn, animated feature film tells the true story of Raymond's parents – Ethel and Ernest - two ordinary Londoners living through a period of extraordinary events and immense social change. 


LOUISE BY THE SHORE (LOUISE EN HIVER, France, Canada)  75 min
WRITTEN & DIRECTED BY Jean-François Laguionie
PRODUCED BY Jean-Pierre Lemouland & Galilé Gauvin-Marion
ANIMATION: Lionel Chauvin & Joahanna Bessière
On the last day of summer, Louise, an old woman, realizes that the last train has departed without her. She finds herself alone in a small seaside resort town, abandoned by everyone. The weather quickly turns for the worse followed by the seasonal tides.
LOVING VINCENT
(Poland/ UK, 94 min) 
DIRECTED BY Dorota Kobiela & Hugh Welchman
WRITTEN BY Dorota Kobiela, Hugh Welchman & Jacek Dehnel
PRODUCED BY Hugh Welchman, Ivan Mactaggart & Sean Bobbitt
ANIMATION: Piotr Kolski
The world's first feature-length painted animation. The life and controversial death of Vincent van Gogh is told by his paintings and by the characters that inhabit them, featuring over 120 of van Gogh's greatest paintings.

ZOMBILLÉNIUM (France / Belgium, 80 min)
WRITTEN & DIRECTED BY Arthur de Pins & Alexis Ducord
PRODUCED BY Henri Megalon & Léon Pérahia
ANIMATION: David Nasser
Here, in the horror theme park Zombillenium, the monsters are all feeling a bit glum. 
Not only are the zombies, vampires, werewolves, and other demons real monsters whose souls belong to the Devil for all Eternity, but on top of that, they're all fed up with their job, fed up with having to entertain the gawking, consumerist, selfish human tourists… In short, they're tired of their daily routine, especially since they know it's going to last forever… 
The nominated films will soon be submitted to the more than 3,000 EFA Members to elect the winner. The European Animated Feature Film 2017 will then be presented at the 30th European Film Awards Ceremony on Saturday, 9 December, in Berlin. 
Last year's recipient for best European Animation Feature was the stop-motion film  My Life as a Zucchini by Claude Barras.