The charming feature film Ernest and Celestine by Benjamin Renner, Vincent Patar and Stéphane Aubier won the French César for the best animated film.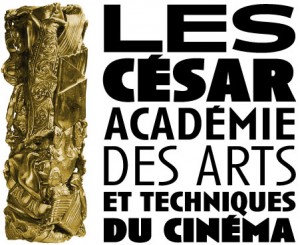 The French Academy of the Cinema Arts and Techniques  bestows the César awards (the French equivalent of the Academy Awards)
Ernest and Celestine is based on the popular books of the Belgian Gabrielle Vincent. It narrates the unusual  friendship between a great bear, Ernest and the mouse Celestine.
It received a special mention at the Directors' Fortnight (Cannes 2012), where it had its world premiere.
This is the first feature film for French director Benjamin Renner (his previous short was A Mouse's Tale). Vincent Patar &  Stéphane Aubier are the directors  of the Belgian animated series and the spin-off feature,  A Town Called Panic.
The list of nominated films, which includes both short and feature animated films into a single category  (Best Animated Film):
ERNEST ET CÉLESTINE, dir. Benjamin Renner, Vincent Patar, Stéphane Aubier
EDMOND ÉTAIT UN ÂNE /EDMOND WAS A DONKEY, dir. Franck Dion (Production: Papy3D Productions, 15 min)
KIRIKOU ET LES HOMMES ET LES FEMMES, dir. Michel Ocelot
 OH WILLY... dir.  Emma de SWAEF, Marc ROELS (Production: Polaris FIlm Production & Finance, 17 min)
ZARAFA, dir. Rémi Bezançon and Jean-Christophe Lie
 The recipient of the 2012 award was The Rabbi's Cat (Le Chat du Rabbin) by Joann Sfar and Antoine Delesvaux.
 The independent distributor Gkids has secured US rights for Ernest and Celestine, which will open the New York International Children's Film Festival (1-24 March).