The Gore Verbinski film, Rango and the delightful UK film, A morning stroll, won at the BAFTA Awards.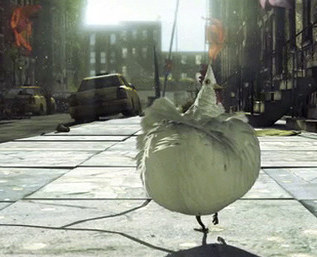 The western parody with the lizard Rango won over Spielberg's The Adventures of Tintin and Sony-Aardman production Arthur Christmas.
In the short film category, the delightful A Morning Stroll (Grant Orchard, Sue Goffe - Studio AKA), also Oscar-nominated, was the winner.
A morning stroll tells out a New Yorker's changing encounter with a chicken over 100 years.
Watch the trailer of A morning stroll :