Shorts
Affairs of the Art by Joanna Quinn and Les Mills | Film Review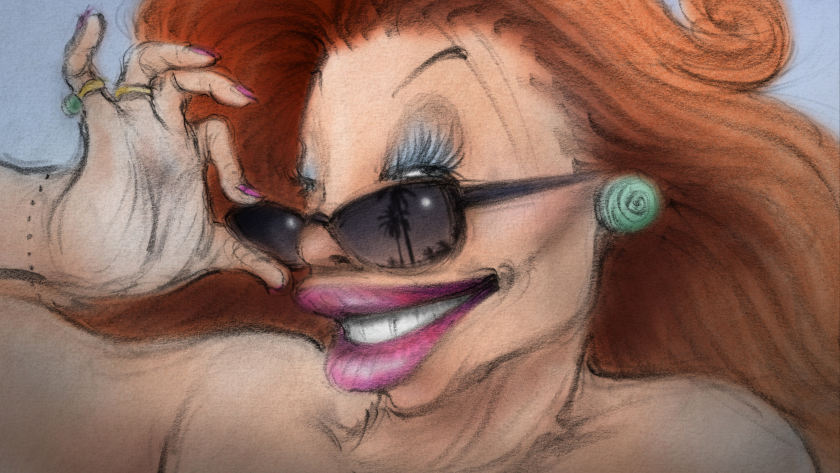 Joanna Quinn  and Les Mills return with their animation short, Affairs of the Art. The film,  a co-production between Beryl Productions International and The National Film Board of Canada, had its world premiere at the 2021 Clermont-Ferrand Festival, and won the Best International Animation Short.

Beryl has been a standard (and immediately identifiable) character in the Oscar-nominated director's work, from Girls' Night Out (1987) to Dreams and Desires: Family Ties (2006)./p>
How many obsessions can one family have? In Joanna Quinn and Les Mills' Affairs of the Art, we reconnect with Beryl, the working-class heroine who not only reveals her own obsession with drawing but exposes the addictions of her eccentric family, which include pickling, screw threads and pet taxidermy - Film Synopsis
Watch the trailer for Affairs of the Art
Les Mills & Joanna Quinn state that in this film they were freer to explore Beryl's origins and background in a 16-minute screening time. Division of duties between the creative duo has Joanna Quinn doing the drawing, animation and directing, whereas Les Mills writes, does the color designs, and has produced the piece.
As Joanna Quinn tells Zippy Frames" Something that I was dreading but I ended up really enjoying was the lip sync. I was always trying to chop the dialogue down and just have animation, and Les was saying no. But then I did start to do the lip sync; I would film myself on my phone, getting the gestures and animated it all. And suddenly I realized that this is what I enjoyed doing more than anything; it's acting. It's the body language; the body moves first, and then the lips"
Film Review (Vassilis Kroustallis):

Three worlds collide in Affairs of the Art, the long-awaited Joanna Quinn and Les Mills animation short featuring Beryl, her needs and her family; the art of the living, the art of the dead, and the art of creating art in between frames. Beryl comes out as the female incarnation of Marlo Brando's On the Waterfront; she wants to be an artist, but she's stuck with duties and an even more eccentric family, which has its show time in almost most of the film's duration. Even though Beverly's taxidermy interests neighbor with the necrophilic and the absurd (and Colin's own obsessions with the neurotic), Affairs of the Art is not another instantiation of a 2D animated Addams Family. The characters are frail but neither caricatures nor grotesque; their trajectory is described with the same passion for individuality (and volume) themselves show in their attempts to excel. Taking place most of its time in closed interiors, characters move (with the almost signatory fluid style that Joanna Quinn invests in them) as if they were squash balls against the walls of their confinement. Never a static enclosure, camera angles give their own push to movement, while there is not a comic moment left to chance.
Joanna Quinn and Les Mills' film are never silent (and a healthy reminder to all those who think that auteur animation necessarily has to get rid of the human speech in order to do its work). Voicing Beryl,  Menna Trussler is as enjoyable as ever as the narrator of her family's adventures. Still, it would be unfair to describe the film as Beryl's own family mishaps. There is a negotiation here between aspirations and reality, between obsession and unfulfilled desire, between a woman's own creativity and a man's place to support this (either by being himself the object of the female gaze or by simply paying alimony). Affairs of the Art is a character game, which uses well-timed comedy to tell you that between the womb and the tomb there is a life of art to be enjoyed. And it makes the case for a spectacular film as well.
SIGN UP: Want to read more free articles like this? Sign up for Our Newsletter
Read More About: