Festivals
Annecy Zippy Diary, 14/6: Call Me Émile, Planemo or Nuts!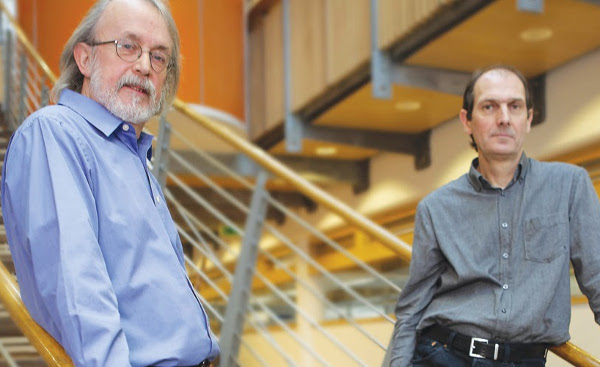 (photo: Peter Lord, president of European Animation Academy, with David Sproxton at Annecy 2016)
 Forget security and bag inspection. In a room  (Imperial Palace, Annecy) filled with anticipation, curiosity, wonder for the big names present (Peter Lord, Didiier Brunner) but also lack of info, the newly-created European Animation Awards Academy (with its own site, animationawards.eu) presented its first thought and vision for the new EAA .
One year after its first inception in 2015 Annecy festival (by former Les Armateurs president Didier Brunner), EAA dropped the the "Pride" from its title, but still helds fast to the idea that European Animation needs to be recognized at a level outside the Hollywood studios.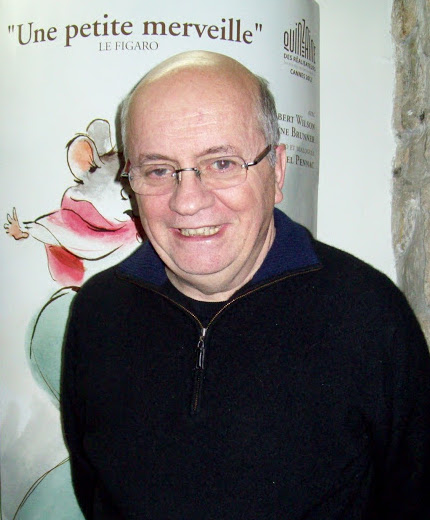 Didier Brunner at 2016 Annecy
Aardman's Peter Lord, the president of the Academy, pressed the need for a celebration and a "party" to fill in the void that Academy Awards cannot cover Taking the Annie Awards as its inspiration (and enlisting Jamie Kezlarian Bolio as the US representative to the Board), EAA has already unveiled a short list of the award categories to be featured in the December 2017 event (city and venue to be confirmed).
Animation design, screenplay, soundtrack and directing are acknowledged in student films, shorts, TV productions and feature films. Currently enlisting participants, EAA has big names (Brunner, Olivier Catherin, Doris Cleven, Denis Walgenwitz ), and a French-speaking award Émile (a tribute to both Émile Kohl  and Émile Reynaud to boast.
Time will tell, but enthusiasm exists and a willingness to tackle the rather thorny issues of country representation. Individual submission is the preferred option here, but within the filtering of the animation festivals -which ones and how still to be decided.
And there are many good shorts. Solid works from Theo Ushev (Blind Vaysha), Michelle & Uri Kranot (How Long, Not Long), and two stand-outs in the second competition programme.
 Cold Coffee by Stéphanie Lansaque and François Leroy (produced by Je Suis Bien Content and Arte France) is a hyperrealistic, disturbing but utterly engaging study of a blind revenge, whose vivid colors onl make it more menacing.
Café froid, Stéphanie Lansaque & François Leroy

Croatian Veljko Popović's Planemo (production: Lemonade 3D, 3D2D animatori, distribution Bonobostudio) on lost planets and lost people covers the same ground as J. Clapin's Skhizein. But, whereas Skhizein was a silent tragedy, Planemo has a chillingly scientific look on fragmented people, ready to disintegrate -and most importantly, for no reason whatsoever.
Its distanced, documentarian look (interview footage by scientists added), makes the inability to connect a scientific mystery.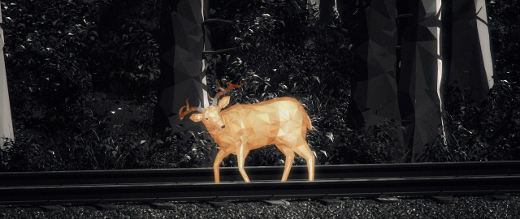 Planemo, V. Popović
No scientific mystery was brought to the Korean reception at Annecy, full of good humour and atmosphere.

South Korea has a strong participation in this year's festival, and the 2016 BIAF promises a few surprises. Eager to see the new feature film in competition Seoul Station by The King of Pigs director, Yeon Sang-ho.

Which brings us to Nuts! The Sundance-favorite animation documentary of Penny Lane is the true story of eccentric J.R. Brinkley, who, in the middle-of-nowhere America built an empire out of impotence and goat transplants. Animation here only used  for drama and illustrative purposes, the real heart of Lane's film is documentation, truth, charlatanism, federal intervention and populism. The film is uneven; it won't explore the sexual politics of Depression-era America, and its tone is more serious than its subversive trailer would suggest.
 But it is still informative, honest and tells a story needed to be told -again and again. Annecy started with a rain shower, but is finally clearing up! Stay tune
Vassilis Kroustallis
Read More About: