Shorts
Black Snot & Golden Squares by Irina Rubina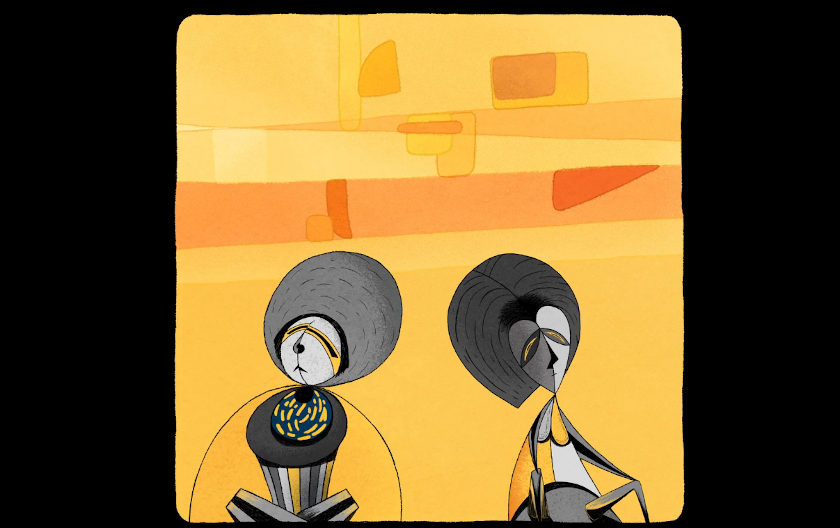 The timely short by Irina Rubina captures the feelings of longing and isolation that many of us have experienced during the last months - and the hope and optimism that we'll be able to enjoy each other's company again once the pandemic is under control.
The visual style of Black Snot & Golden Squares is reminiscent of one of Irina Rubina's earlier works: "Jazz Orgy", the official FMX 2016 trailer, an experimental short film and festival favorite, which won several awards around the globe.
Watch Black Snot & Golden Square

This little something has several parents. The mother is for sure the corona shutdown with all the consequenses we have to accept in our lives, embracing and accepting the uncertainty even more than usual. The father is indirectly my debut project on which I am working right now. Filmmaking is a beautiful journey but you need a long breath for it as well.

This super-short was created out of the need to recharge my battery during the long-term project that takes up 200% of my energy. And the third parent is an amazing team of super talented friends & colleges, who supported the idea & realisation. I wanted to make something small and funny to refresh my brain, my soul and of course to show how much I miss hugging friends and to share this cinematographic embrace around the world…- Irina Rubina
Black Snot & Golden Square is part of the Ottawa Animation Festival program (Panorama section) and the "1x1" exhibition in GROUND Solyanka, Moscow.

SIGN UP: Want to read more free articles like this? Sign up for Our Newsletter
Read More About: