Festivals
Bronzit, Ushev, Hertzfeldt Share Fest Anca Awards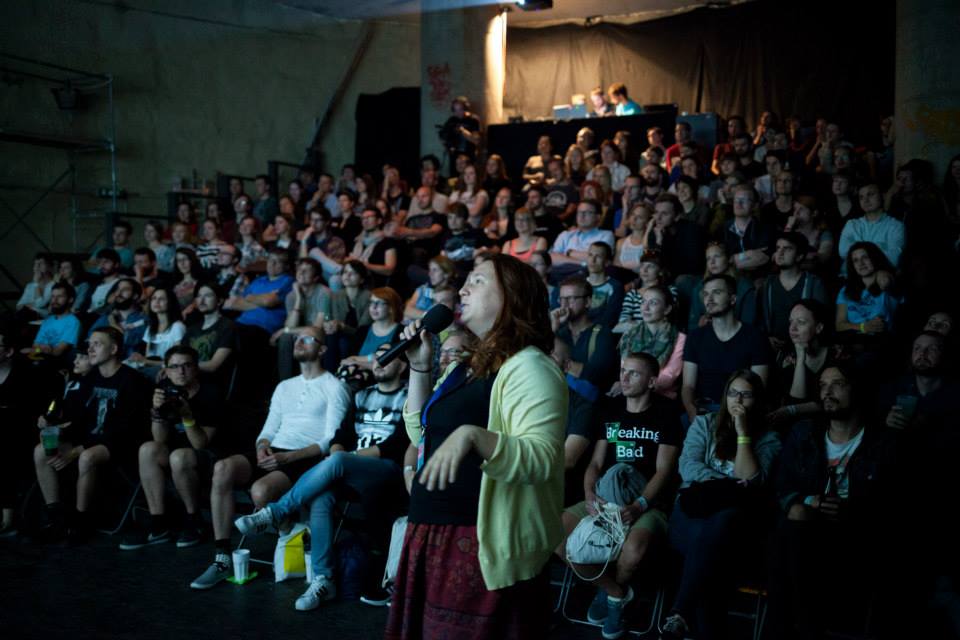 After his wins at Animafest, Zagreb and Annecy Festival, Konstantin Bronzit once more took home the top prize at the Slovakian Fest Anča festival.
His space friendship story, We can't live without cosmos / Mi ne mozhem zhit bez kosmosa (RU) won the Anča Award.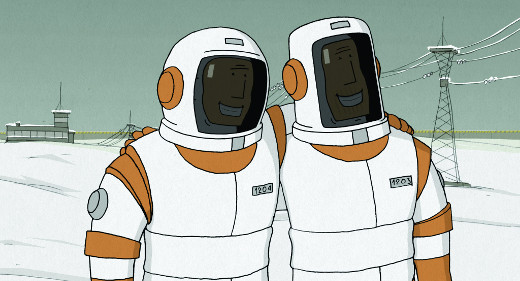 Each jury member gave his/her own special mention.
The Oscar-nominated, Song of the Sea director Tomm Moore awarded a special mention to Theo Ushev's freewheeling The Sleepwalker / Sonambulo (CA) [read Ushev's interview at Zippy Frames].
Klik! Amsterdam  Head of Programme Tünde Vollenbroek gave her own special mention to US director Don Hertzfeld and another space story, World  of Tomorrow, while Czech animator Alexandra Hetmerová chose Isle of Seals by Latvian director Edmunds Jansons for a special mention.
Anča Student Award went to the Cannes-awarded, mixed technique The Bigger Picture by Daisy Jacobs (GB). Hey Now by UK director Chris Ullns won the Anča Music Video Award.
Two special mentions were given to New Topia by US director Adam Fuchs (aka "lilfuchs"), and The Trip by Antonio Vicentini (Brazil). Anča Slovak Award went to  Half Bábka (SK, BE) by Jasmine Elsen,  with a special mention for Nina (SK) director: Ové Pictures (Veronika Obertová, Michaela Čopíková).
 The other awards:
Anča Kids' Award :Zebra (DE), director: Julia Ocker
Anča Kids´ Special Mention:Bear Story (CL), director: Gabriel Osorio
 Fest Anča New Talents: The End (SK), directors: Dávid Štumpf & Michaela Mihályiová
Anča D Award: Kovbojsko (SK), director: Dávid Štumpf
Anča d Award: Aion (SK), director: Petra Heleninová
 Fest Anča took place between 24 and 28 June in Žilina, Slovakia.
Read More About: