Shorts
Eden: A Cinephile, Tel Aviv Short by Mishar for Art students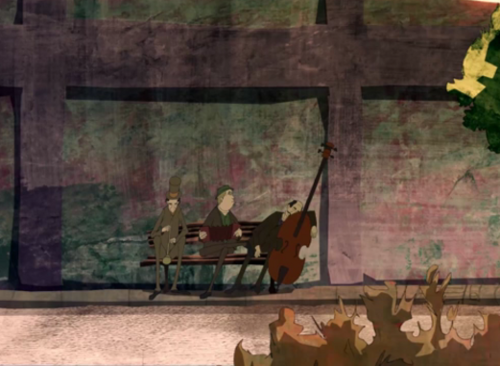 The film depicts a day in a life of the British-governed Palestine of 1921. Eden Cinema is almost a novelty (built in 1914) in the city that will eventually become Tel-Aviv. This morning of 1921 the city mayor Meir Dizingof got a police ticket for swimming naked, but otherwise it seems a historic occassion for all residents.
None other than Winston Churchill (responsible for British Colonies during that period) is expected to visit Eden cinema.
Fritz Lang's Metropolis screens tonight, yet a boy eager to watch cannot find a place to come in.
The film has the variety of color hues and the elongated figures of Sylvain Chomet's films (let alone a vibrant jazzy soundtrack) but is more relaxed and Mediterranean.
Ofer Kapota,  Hadar Sitruk, and Natali Chen  (Eden's directors) are students at  Minshar for Art, an art school and a lively cultural center in the heart of Tel-Aviv, specializing in Cinema, Animation, Photography, Theater, Visual Media, Visual arts and Writing.
Read More About: