Awards & Prizes
Foosball, Cuerdas Share Animation Honors At The 2014 Goyas
 The Spanish Academy of the Arts and Sciences of Cinema  revealed its 28th Goya winners in the field of animation on Sunday, 9 February 2014.
Futbolín (Foosball) won the Goya Award for Best Animated Feature. The film is a stereoscopic, Spanish-Argentinian animation co-production.
It is directed by Juan José Campanella (an Academy Award-winning director for his live-action feature, The Secret In Her Eyes), and is thecomedy adventure story of Amadeo, an expert in table football,  who lives in a small, faceless town.
 It cost $21 million to make the film, a record for Argentinian animation. It has been well received: its premiere set a box-office record for Argentinian film opening in its homeland.
In the short animation category,  Cuerdas by  Pedro Solís García won the Goya for Best Animated Short Film (see all the Goya animation nominees). Cuerdas is the second short film directed by Pedro Solis Garcia, after his short film "LA BRUXA". It is a 10-minute short that  tells the story of a friendship between Maria and a very special child who arrives at her school.
See all 2014 Goya Awards winners.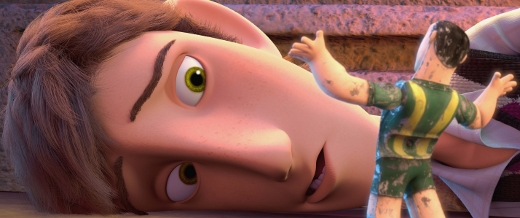 Read More About: