Festivals
Franck Dion Designs the 2014 Annecy Poster: Watch the Making Of
 The French animator Franck Dion has drafted a stop-motion inspired version of the too familiar (but also unique) Capricorn for the celebrated animation festival.
The rationale behind the design is to depict the layout of Annecy, situated between the lake and the mountains as a Capricorn, the fabulous half goat, half fish animal that originates in ancient Mesopotamia.
 Capricorn was considered a guardian spirit, and Dion wants to have the 2014 festival (which focuses on stop-motion in this year's edition) under its auspices.
Marcel Jean, artistic director of Annecy festival, praises Franck Dion's style: I feel that the strength and unique quality of his graphic world, combined with his deep knowledge of our event, puts him in the perfect position to transpose the cheerful atmosphere of the Festival into his own style and the enchanting setting of Annecy.
 Watch the making of the poster in the video, in which sketches through research colors and sculpture were given their final assembly format
 Franck Dion's latest film was the exquisite parable of social conformity, Edmond Was A Donkey (special Jury Award at Annecy 2013). His first short,L'inventaire fantômemade in stop motion, was rewarded with the Junior Jury Award at Annecy in 2004.
 The 2014 Annecy festival takes place from 9 to 14th June 2014.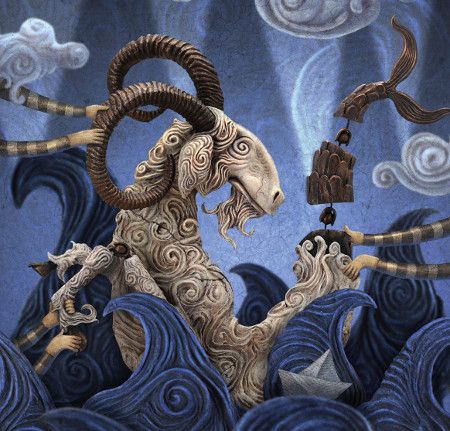 Read More About: