Awards & Prizes
'Granny', 'No Dogs or Italians Allowed' in the Animation Winners of European Film Awards 2022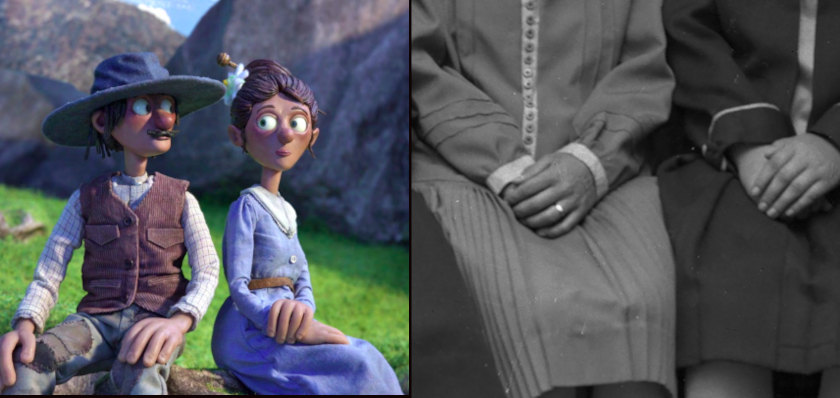 Two very autobiographical / reality-oriented animation works (both multiply acclaimed at other festivals) won at the European Film Awards 2022.
The Slovenian/French short 'Granny's Sexual Life' by Urška Djukic and Émilie Pigeard features four old women reflecting on the memories of young days and the men surrounding them.
Note that the European Short Film category includes both short animated and live-action films.
In the animation feature terrain (last year's winner: 'Flee' by Jonas Poher Rasmussen) the stop-motion story 'No Dogs or Italians Allowed' by Alain Ughetto won the prize.
Beginning of the 20th century – Ughettera, Northern Italy, the Ughetto family's village. Living in the region had become very difficult and the Ughettos dream of a better life abroad. Legend has it that Luigi Ughetto crossed the Alps starting a new life in France, thus changing the destiny of his beloved family forever. His grandson travels back in time revisiting their history.
The other animation nominees:
LITTLE NICHOLAS – HAPPY AS CAN BE (LE PETIT NICOLAS – QU'EST-CE QU'ON ATTEND POUR ÊTRE HEUREUX?) directed by Amandine Fredon & Benjamin Massoubre (France, Luxembourg)
MY LOVE AFFAIR WITH MARRIAGE directed by Signe Baumane (Latvia, United States, Luxembourg)
MY NEIGHBORS' NEIGHBORS (LES VOISINS DE MES VOISINS SONT MES VOISINS) directed by Anne-Laure Daffis & Léo Marchand (France)
OINK (KNOR) directed by Mascha Halberstad (Netherlands, Belgium)
Both films ('Granny's Sexual Life', 'No Dogs or Italians Allowed') have been internationally acclaimed -and both challenge the view that animation is the exclusive playground for children's films (along with some other capable films in the mix).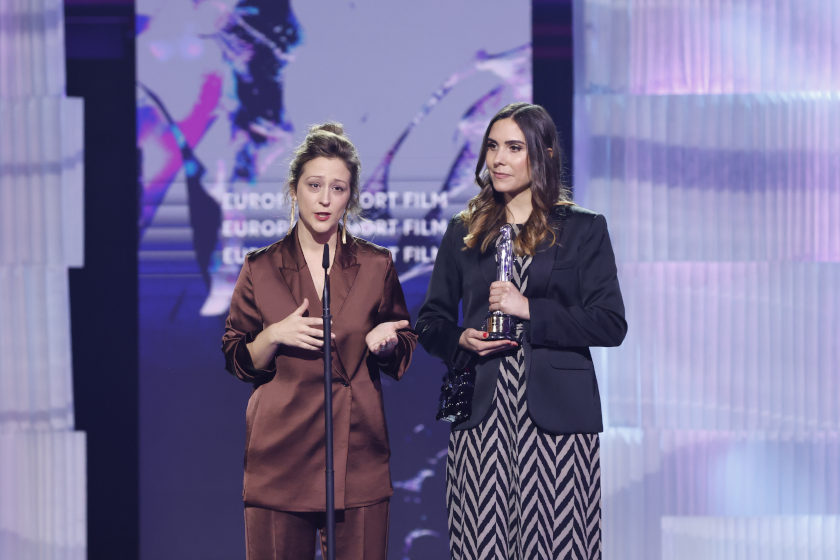 Granny Sexual's Life directors on stage (photo: Sebastian Gabsch)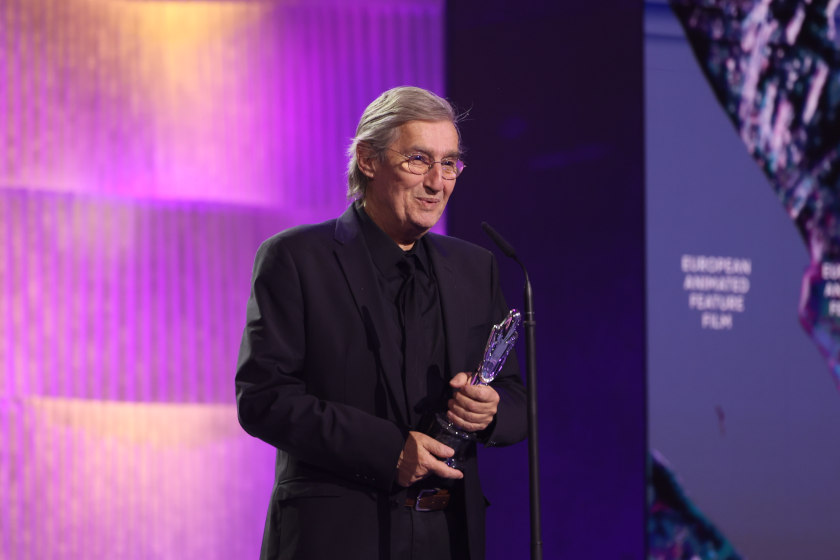 Alain Ughetto on stage (photo: Sigurjon Ragnar)


The 35th European Film Awards took place on 10 December 2022 in Reykjavic, Iceland.
SIGN UP: Want to read more free articles like this? Sign up for Our Newsletter
Read More About: