Shorts
HIdeous Henk by Junaid Chundrigar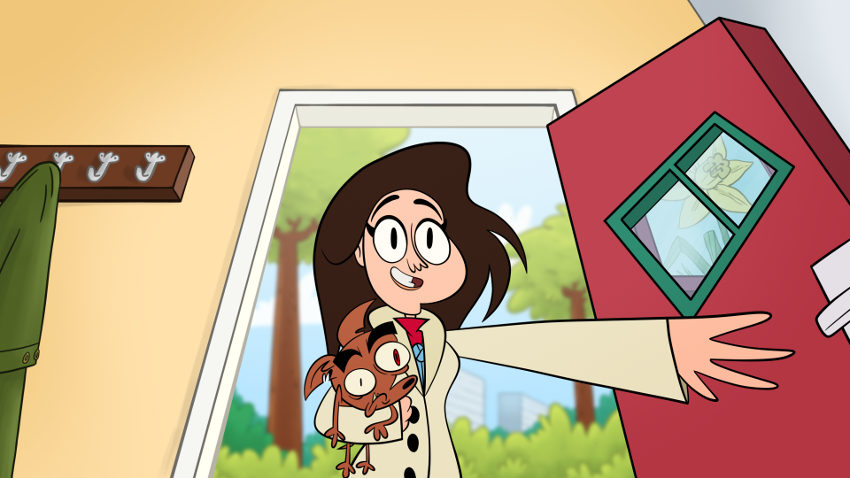 The film HIdeous Henk by Junaid Chundrigar was made for '3LAB', an experimental program by the NPO (Dutch Public Television) in which filmmakers can pitch their pilot idea.
Henk is the most ugliest, angriest, little dog in the shelter and doesn't expect to ever be adopted. Things change, however, when the seemingly lovable Michellefer comes along and adopts him. Hijinks ensue
 A couple of those pilots get funding to be made with the chance that it gets a full season. The Imajunation team behind the film feels it's important to show that animation not specifically targeted for young kids can be made by Dutch animators as well.
Our Zippy Frames Review:

Making a updated combination of the Ugly Duckling plus The Snow White fairytale in the modern, Instagram era, Hideous Henk talks about the need to be accepted and loved -in all weird ways. The main character, Henk is designed and animated with all the required excess; Michefeller is the social media 'evil queen', who needs to be constantly reminded of her worth; when Henk decides to play this game as well, the whole thing results in an inevitable, entertaining comic mess.
SIGN UP: Want to read more free articles like this? Sign up for Our Newsletter
Read More About: