Interviews
Juan Pablo Zaramella Talks 'Soy Nina', 'Passenger'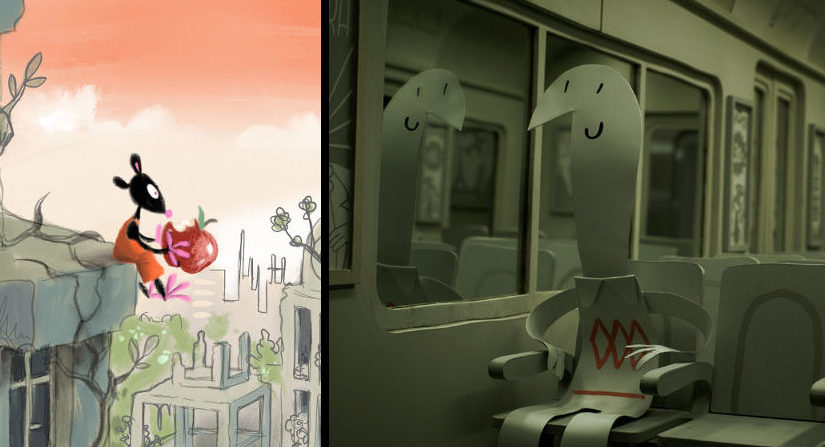 I had the opportunity to be with Juan Pablo Zaramella, the renowned Argentinian animator, director of 'Luminaris' (2011), the most awarded animated short film ever and Oscar-shortlisted for  best animation artist in 2012, in two different moments: at the Annecy Festival, in France, and at ManiFest - Mafra Animation Film Festival, which took place this past weekend, in Portugal, in its 1st edition.
On the first occasion, we talked about his animated feature film 'Soy Nina' / 'I'm Nina', which is in development. At Manifest, Zarammella was invited to give a masterclass on the production of his newest short, 'Pasajero' / 'Passager' (2022). The animation short premiered in Zagreb and was exhibited at the closing of the Annecy Festival.
In what follows, I offer a summary of these two rich moments, with more information and insights from the South American animation filmmaker and the way he expresses his art.
It's not Coda, but "Soy Nina"

Nina, a rat girl, lives with her kind in an underground village ruled by a harsh tyranny, believing the universe ends at the limits of their sight. One day she escapes that world and gets to CODA, a colorful place inhabited by fluffy, white rabbits. She's rejected, but Lucas, a shy rabbit, helps her to start a new life - Film Synopsis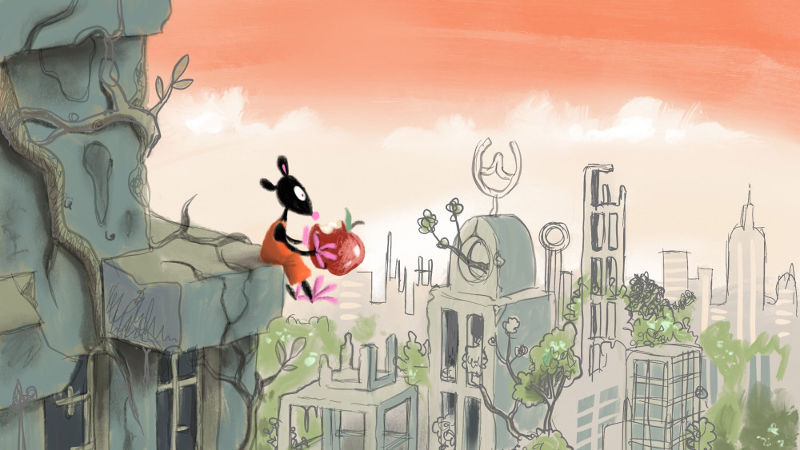 In the conversation I had with Zaramella in Annecy, I was interested to learn more about the production of the feature film that won the 2020 MIFA pitching competition in the French market. The Ciclic Prize allowed him to develop part of the project in France. After all, it is not common to have a South American project of that scale internationally co-produced. In a way, it can open doors for other co-productions with the "new world."
The animation feature film had a different title 'Coda': "The name is no longer 'Coda' - 'Coda' [the 2021 live-action feature by Siin Heder] film won an Oscar, I had to change it.  The film's title is now 'Soy Nina'. I believe it has more to do with the theme of self-awareness, with the identity of the character, who leaves the world of mice and goes to live in a world of rabbits.
This is a world where Nina can live in a better way but only as a renegade. So, she starts living like a rabbit, but this situation raises internal questions about her identity. Her companion continues to live in another world. And over time, she realizes the relationship between these two worlds, and who she is."

Nina's story is born from one of the many ideas that cross Zaramella's head, "I have many ideas, and I write down and choose some to develop at a given moment. But not all chosen ones turn into projects; that was one of those ideas that made it."
It's interesting to see how the animator developed it from Plato's 'Myth of the Cave': "That was more of an inspiration. I had an idea of ​​a very generic character; I didn't exactly know what it would be like, but it was a character that ascended from the lowest strata of society to the highest in a natural but accidental way. And at some point, this character is forced to confront her past. This character emerges from her underworld, unaware of the existence of another world, which she abruptly becomes aware of. 
During the idea development, keeping the character oblivious to what took her out of one world and into the other seemed interesting to me. However, the audience knows about it. And they can understand what is happening and how she handles these two realities that she is living."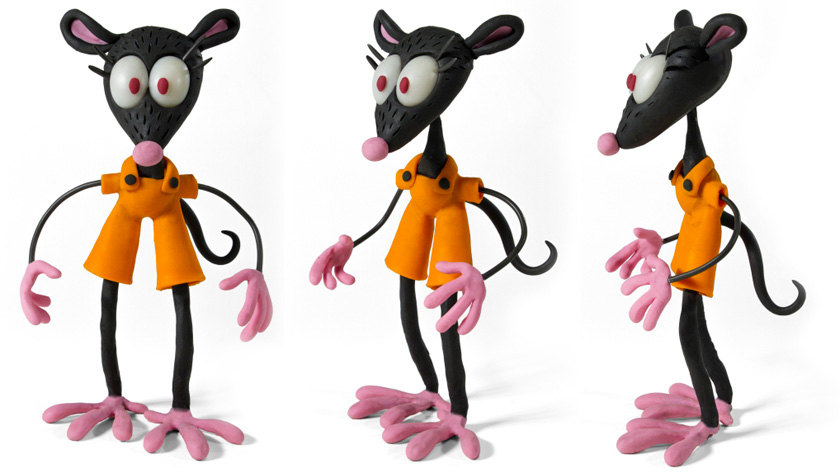 When I asked about the difficulties of producing an animated feature film in stop motion, Zaramella commented: "Yes, it's challenging and more difficult in stop motion. It is even more difficult with me coming from a Latin American country.  We have little training and few excellent animators. Luckily animation is growing year by year. When I started, there were 2 or 3 of us, and today there are more. I now have no way of producing in Argentina. But at some point, I hope I can, and I want to help develop an animation industry and stop motion animation."
In my last talk with Zaramella for Zippy Frames, he told us about the difficulty of getting national funding, which only happens after getting foreign funding. And he now commented about this practice: "This is classic! "Soy Nina" is a production between Chile and Argentina, with Zumbastico and Pipeline Studios, and my studio in Buenos Aries, JPZtudio. We are moving forward with this initial budget, with this joint funding scheme coming mainly from Chile.
I comment that Chile currently offers better financing than Brazil and Argentina, and the animator agrees: "I assure you that nowadays, it does. I don't see how to get funds in Argentina at the moment. Naturally, I will still return to the Instituto de Cine Argentino. But of course, we also have financing from France due to the Ciclic Award".

As a co-production that involves distances and different countries, I ask how the animator intends to manage stop-motion animation production. Zaramella confesses: "I don't know. I think about it daily. I have no idea why I need to be there, and if the production divides, I don't know how I would do it. But I know that, for example, in the production of 'Isle of Dogs' (2018), Wes Anderson was not in the studio but in front of the computer receiving the takes; therefore, he was not present but was not absent. I've only done it once, for the series 'The Tiniest Man in the World' (2017). One part of this production was made in France, and for a week, we worked simultaneously in Argentina. Then, we met in the morning, and I would receive the shots throughout the day and make my observations. So, I've already experienced this process, but it was much more straightforward: one minute long, it was for television with a simpler language."
Being curious to know more about the production schedule and thus to have an idea of when we will be able to see the feature, Zaramella disappointed me: "There is no schedule. Without a defined script, I can't draw up a schedule. The same goes for the budget. The script is being created with the production in mind, as it must be possible. That is good because if, on the one hand, I can say that I have creative limitations, it forces me to be more creative. We can say that a lot of money does not stimulate creativity, but very little of it prevents you from producing. We have to have a balance. But this is not a production you can make with very little money. Anyway, I intend to have a final version of the script, which is around 70-75 minutes' screening time".f
I will have to be patient and wait another two years! ;)

Pasajero, More Than A Train Trip

A journey through the conflictive relationship between a man, his social environment, and his codes - Film Synopsis
The masterclass that Zaramella gave to the Manifest participants in Mafra was actually a stop-motion production class. He subsequently detailed the process of creating characters, materials used, sets, and even script development. It is not my purpose here to reproduce Zaramella's overall presentation but to comment on his short film, 'Pasajero' (2002), with some explanations by the author himself, informed during this presentation.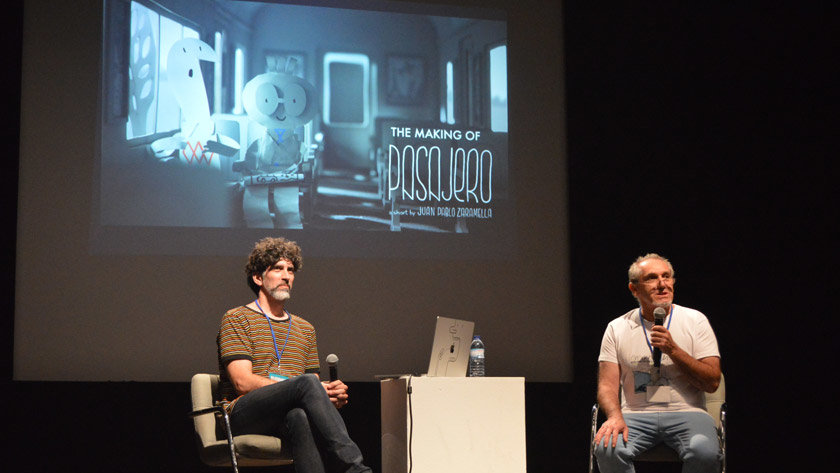 I watched the short for the first time in Annecy, and I got that feeling of "I haven't seen everything", despite having seen the whole short. That's because it's one of those movies we need to see more than once; we need to remove the onion layers, despite seeming to be an uncompromising film. In addition, it is a great pleasure to see a short so well animated (of course!), and what seems to be a paper-animated film. The narrative also has a turning point, where "each viewer" can understand and interpret differently what happens to the character. Which I particularly like.
Zaramella explains that he had the idea of using the chosen technique by the time he made his live-action short, 'Onion' (2016), with several animated sequences using paper. But the idea for the story came out around 2017. When taking a train in Portugal, from Sintra to Lisbon, he was also alone in a train car, like his film's character. He then thought: "what if a murderer comes in, or someone intimidating, someone who invades my social space?" So he combined the technique and this idea and created the synopsis of 'Pasajero'. A story with a non-empathetic character who has to face his external and even internal issues along the trip.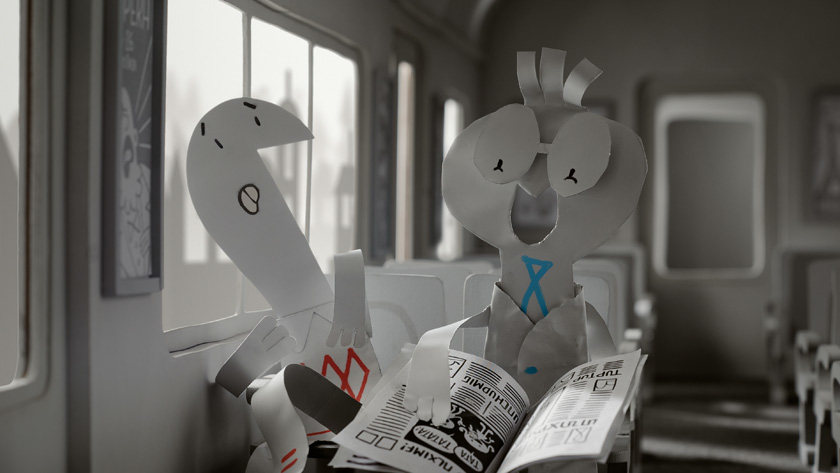 'Pasajero' sometimes presents scenes that suggest 3D computer animation was used (in the sets, for example) or chromakey. But the Argentinian animation filmmaker denies such use, observing that he used a lot of camera movement manually and that he hates chromakey; he only used it only for the distant exterior landscape, for shots inside the train.
The entire train, the station, and the car's interior space were created and animated directly. Zaramella's concern is to keep the sensation accurate in the vision, to envision something that happens. And the wagon was so dimensioned in order to permit the movement of the animator's hand manipulating the characters.

What looks like paper to us is actually a thin sheet of painted aluminum, like the one used to seal wine bottles. Which is easy to move, much more stable than paper, and works well as a base for drawing eyes. Thus, after defining the design of the characters in a different way from puppet animation (where you need to construct the puppet armature and the puppet itself in the film production), with just a pair of scissors, Zaramella created the heads and arms and replaced them on the character body, since they were just made by cuts and folds. This was done according to the needs of the scene and each character's movement and added lightness and flexibility to the production.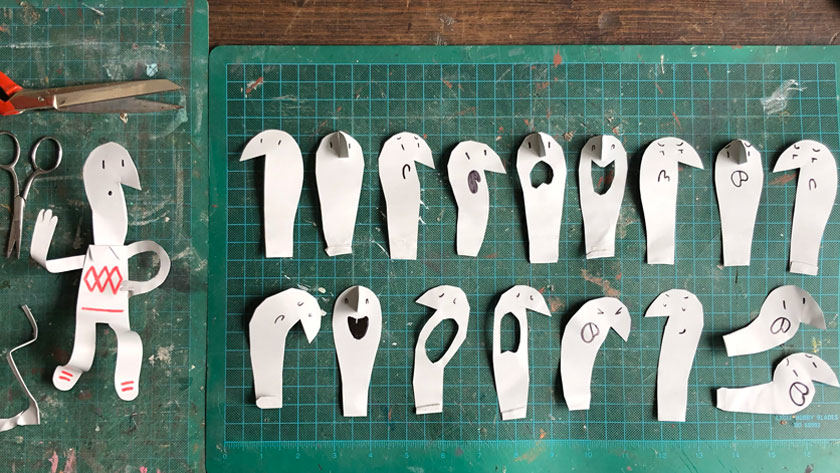 About the flat form and the colorlessness of the characters, Zaramella explains that it was not by chance: he wanted characters that reflected the "flat" of the first thing seen by the people in the social sphere, in a so-called single dimension.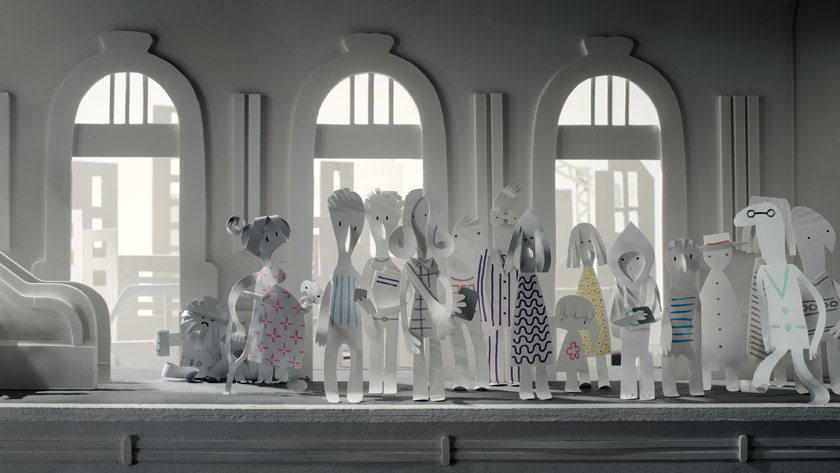 The film's lighting was a masterclass highlight. As Zaramella noted, he only used one-point lighting outside the train as the light source for many scenes because he couldn't use "hard" lights that would result in harsh shadows. At the same time, there was a concern to unify the color of the entire film at the level of whites - the short's general tone. However, as the narrative progresses and the character's issues become more complex, the tone of white becomes less comfortable as well. Zaramella explains at this point that he used the led light in the wagon with a greenish hue.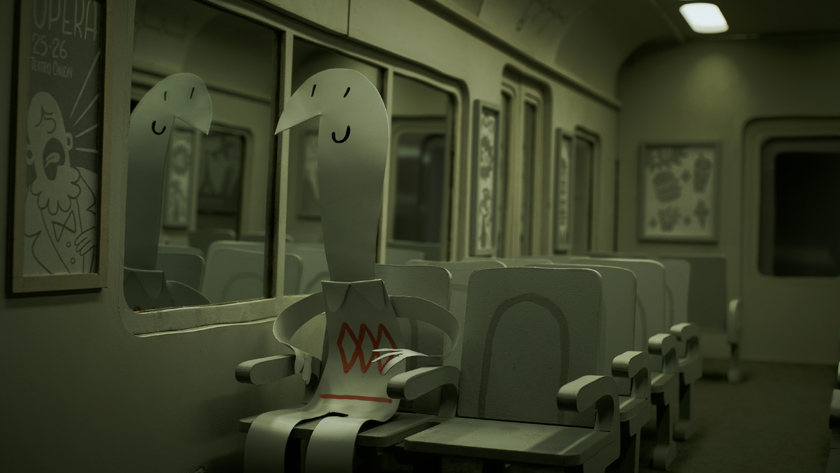 In terms of sound, there is no music. All the sounds were taken from the universe of a train journey and used dramatically -including the sound of the train passing over the tracks, like trum ... trum... trum ... or trum. trum. trum. trum.
The train journey awakens the character to face himself, presented in the scene where he sees himself at the train window. As the screenwriter Zaramella notes, everything that happens in the final part of the short is an internal experience of the character, like his encounter with God. The director explains that the first script version had a happy ending, where the character could harmonize with society. At a certain point, this was no longer possible for him artistically, so he created a more coherent ending that reflected this character's internal process. Subsequently, the script was modified throughout the production.
Zaramella's films are never just what you see. Of course, this can happen with any animation film, but in the case of his films, I realize that he always offers "fake propaganda" about the story it presents to us. At first glance, it is one thing, but then it's another. In his super-refined technique, ironic humor, and beauty of what he presents to us, we are led in a way that "we don't realize" where we are taken to until we reach the end. It is then (and only then), do we realize where it has taken us.
Watch the trailer for 'Passenger' by Juan Pablo Zaramella
Juan Pablo Zaramella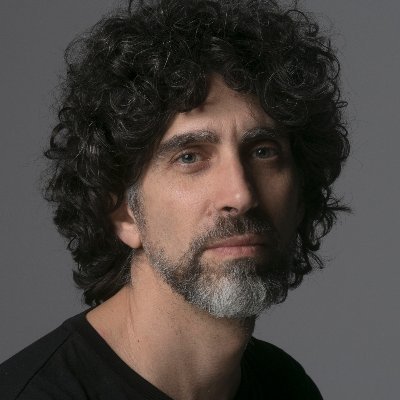 In 2010, Annecy International Animation Festival presented a special program with a selection of his works. ​His film 'Luminaris' has won 324 awards, becoming the Guinness World Record holder for the Most Awarded Short in history in 2018, including the Audience Award and Fipresci Award at Annecy 2011, and was also Oscars Shortlisted. ​In 2016 he created and directed 'The Tiniest Man in the World', a 52-episode series made in co-production with France and Argentina. Zaramella's new projects are a new short film called 'Passenger' (in production) and a feature film in development called 'I am Nina' (former 'Coda'), project winner of Ciclic Award at Annecy-Mifa 2020.
 The Annecy International Animation Film Festival took place from 13-18 June 2022 in Annecy, France
 The Manifest - Mafra Animation Film Festival took place from 23-25 September 2022 in Ericeira, Portugal
contributed by: Eliane Gordeeff
SIGN UP: Want to read more free articles like this? Sign up for Our Newsletter