Shorts
Lynx and Birds by Blue Zoo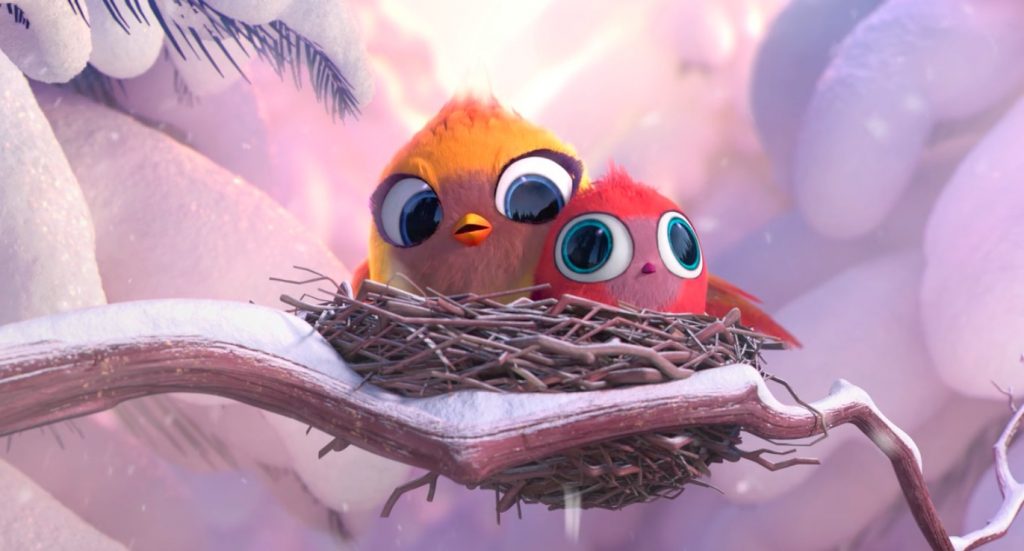 In a tradition initiated by Blue Zoo Animation Studio, everyone in the studio has the opportunity to pitch their idea and everyone votes for their favourite. 
This year's requirement was to include fur;  Simone Giampaolo and Francesco Mazza , who won the vote, experimented on some techniques they hadn't used before.
Set in a luminous snowy forest, Lynx and Birds tells the story of a family of red cardinals, mother and chick, trying to survive the winter. However, their peaceful hibernatiion is interrupted by an encounter with a lynx...
 The short also encourages support of endangered big cats.
Credits:
Production Company: Blue Zoo Animation Studio
Directed by: Francesco Mazza & Simone Giampaolo
Art Direction & Design: Francesco Mazza
Animation Direction: Simone Giampaolo
Music: Brollyman
Narration: Darren Altman
Lead Modeller: Pietro Licini
CG Supervisor: Gherardo Zurla
Modelling & Texturing: Pietro Licini, Mélanie Gras, Hannah Wong
Head of Look Dev: Negar Bagheri
Grooming & Look Dev: Arthur Tibbett, Hannah Wong
Rigging, simulation and FX: Anthony Delliste
Lead Animator: Simone Giampaolo
Animators: Jim Sweeting, Owen Fern, Zoé Risser
Lighting TDs: Hannah Wong, Gherardo Zurla, Steven White
Compositing: Hannah Wong, Elaine Thomas, Negar Bagheri, Gherardo Zurla
Additional Art: Izzy Burton
Pipeline Team: Jay Tsang, Phil Stewart
Producer: Tom Box
Production Managers: Lizzie Hicks, Negar Bagheri
Voice Effects: Alec Smith
Sound Design & Mix: John Sutherland
VO Sound Engineer: Dom Boucher @ The Sound Company
Read More About: