Interviews
Eccentric Shapes and Geometrical Objects: Interview with 'Huis Clos' director Nina Winiger (Swiss Animation Portraits 2021)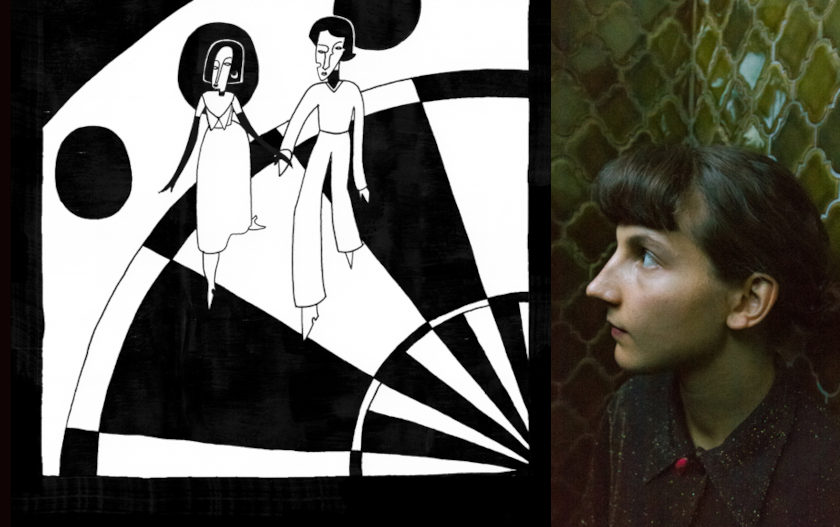 Swiss animation director Nina Winiger is a graduate of Lucerne School of Art and Design (the school to be bestowed the Best Animation School Award at Animafest Zagreb), and competes at the 2021 festival edition (student competition) with a bourgeoisie-inspired film. Her film is called "Huis Clos" (literal translation: Behind Closed Doors), featuring wines, fine people and dance. What could go wrong?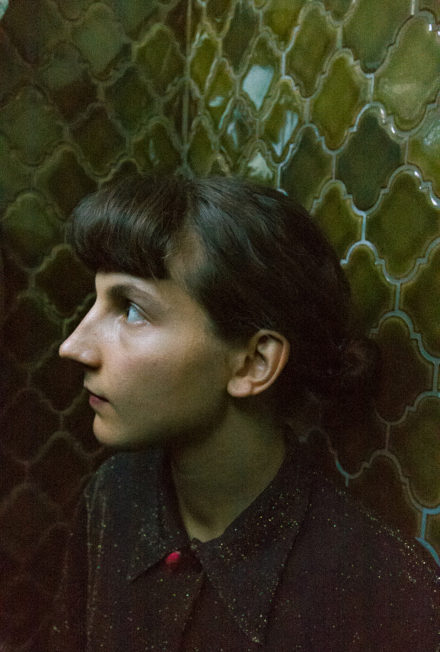 "The title is taken out of Jean-Paul Sartre's play [1944]" Nina Winiger tells Zippy Frames, "but in French the phrase 'Huis Clos' is also like a film genre; it describes films taken in only one setting and within a close space". While other genre pieces tend to be more dramatic, the 4' 28'' film of Nina Winiger goes on a different route.
"One of the films that really triggered me was 'The Exterminating Angel' by Luis Buñuel (1962)" she mentions. "This is a film that I saw many years ago. It stayed in my mind, even though I had forgotten that I saw this movie. I watched it again after many years, and somehow it made sense to me". Yet the roots of her film also lie in Nina Winiger's exchange semester to Ghent, Belgium, when she was writing a (very short) theatrical play about a society filled with repetitions and many rules to follow - yet lacking inner self-expression.
Watch the Huis Clos teaser:
What followed in the process was a pitch (beginning of the third year) to Lucerne School of Arts and Design, in line with Nina Winiger's theoretical work on "void backgrounds in 2D animation". An interesting theoretical discussion was there proposed whether 2D animation art should emulate the blank backgrounds of the early stages of animation (also in contemporary efforts such as Michael Frei's 'Plug and Play') or follow the established demands of cel animated films, which aligned animation to photographic film, and therefore enhanced its background construction. In 'Huis Clos', Nina Winiger went on for a different kind of abstraction: choosing the square background format over round objects. 
"My idea was to base my narration on round or circular movements" she explains. "When I was sketch-drawing, I was using this square format as a background". The square background remained as a format to the final film. "Somehow it puts a little bit of distance - you cannot be part of the action that is happening. Like a window that you're looking through".
Nina Winiger did most of the film by herself; animation started in the beginning of 2019 ("we were advised to choose a short film length duration below 5 minutes for films made solely individually"); even though she had the help of other HSLU fellow students to do rough animation, the mixture of 2D hand- drawn animation and digital cutouts were mostly done by herself.
"The scenes with hands are made with digital cutouts. At first, I wanted to use this technique more, so I was trying to use it also for the dance scenes. But, at some point, I realized that sometimes it's better not to try and economize on time when the outcome is not fine". Some scenes, like the perspective of the room from the top, required a different approach. "I made the rough animation in TVPaint, I printed them out, and then I drew them (ink on paper)".
Nina Winiger fell in love with animation during her art classes in High School, and her school visit to a retrospective of none other than Georges Schwizgebel. "I saw that you can express different things with animation that I knew you could express before with cartoons only. His works showed me a different path you can follow with animation, and I became interested in following this path".
Herself also being an illustrator, she found animation to be the perfect place to combine her various creative talents and interests -even her very early ones, when she wanted to be a fashion designer.
"I guess the colors and eccentric things attracted me to fashion. I still now like to draw eccentric characters, and that's actually a vestige from that time". Her 'Huis Clos' characters are certainly particular ones. "The faces are seen from different perspectives at the same time; they are not really 3-dimensional at the end; the moment they turn left/right, they appear flat".
Specific notions of geometry permeated the piece. Nina Winiger had an inventory of round objects (even at the script stage) that could be used as instruments of the continuing loops in her dancing and wine scenes.

"I wanted to put more round objects which you could always see in circular shapes," she elaborates. "but it was becoming too difficult to tell the story in that way. So, sometimes I had to change the perspective, and I showed only one quarter of the object".
Experimentation also continued, as well as the interplay between setting the rules of your film construction and subsequently breaking them. Two such points are made distinctive: the black and white format, and secondly, the nature of the narration itself.
"In earlier works, I used a lot of colors; yet, at one point, I only had one pen with me, and I started to draw more in black and white. She further explains she started to use patterns as colors themselves -even though this design is more visible in her illustrations than in Huis Clos; still the black and white format became a conscious choice along, which ultimately fitted the nostalgia character of the scenes already depicted.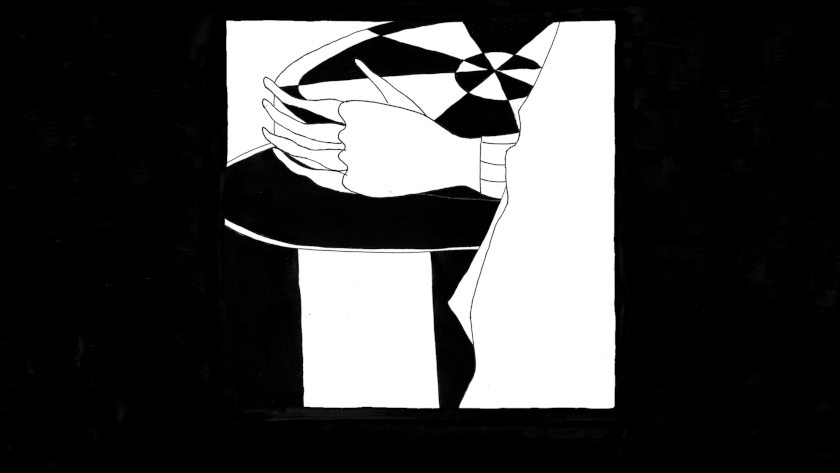 In narration, a similar interplay between different voices (all narrated by Anouk Werro) was followed. "In our second year at school, we had a writing workshop; we had to learn to use different ways of writing. So, I started to do a piece that is repetitive, but evolving through repetition". That became the basis for the Huis Clos script, where the narrator is contradicting what the characters are saying. "In this way, I can put the voice of the characters in doubt. The viewers wouldn't know at last who to believe, the characters or the narrator".
The choice of the music itself was also calculated from the start. "All you are going to want is to get back there" by The Caretaker was first used as a temp song during the storyboarding, and rights were granted immediately after that. Sound design also toyed with a discordant voices impression, in order to enforce contradiction. Huis Clos, which premiered in January 2021 (Solothurner Filmtage, Switzerland), was allowed to be completed after Nina Winiger's formal school graduation. Nina Winiger describes her graduation years (she's now preparing for a Master in Visual Communication and Iconic Research) as a really fine instructive and intense period.
"We learned a lot of different things, and we progressively got more free with our time. In the first year, it was quite stressful, because we learned all the different techniques of animation; not that much free time". In the second year, a choice of modules was already established before moving on to the beginning of their third year and pitching individual or group animation projects (Nina Winiger chose the former).
Winiger wants to pursue her upcoming studies as a stepping stone for her more integrative view of animation and visual art. Not ready to commit to a single new idea for an animation film yet, but she's always busy with new projects (including work in theater performances and installations). One of her latest contributions comes with the Lucerne collective rat, self-called  the misfits of the society, the antithesis of the bourgeoisie world of Huis Clos.
As she herself says, "It's nice to be able to choose which medium fits what you want to tell. Animation will still be one of the languages that I will use,but I don't want to tell everything in this language".
At the same time, and when she gets herself a definite idea for a new animation film project, she will definitely take the opportunity and look for a Swiss film producer, in the manner of other former HSLU students and directors ("it's reassuring to know that there is a positive response; it's not something in the stars").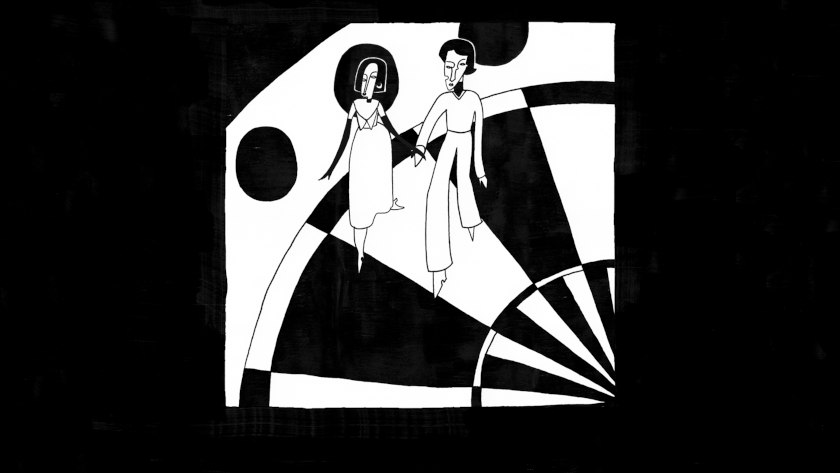 Nina Winiger is visiting Animafest Zagreb to participate in her film screening, and her first time at the festival. "At the online festivals, it's difficult to know what people have thought about my work, which is quite important after two years of producing. Now that I have the occasion to participate in real life I don't want to miss it". It's the vibes and the audience reactions that matter; networking opportunities would be fine, but cannot override everything else.Animation is a medium that can most expressly represent, but also most abstractly suggest. Nina Winiger goes for the second route and works with ellipsis, attempting to test the limits of narration.
As she herself says, she doesn't want her narrative "to serve everything on a silver plate to the viewers". The picking up of different pieces of information was vital both in the process of making of the film and in the final result, a play of the different pieces of information, constantly evolving, but never fully revealing. Nina Winiger knows how to play this game enchantingly; we're definitely waiting for her next artistic effort.
Watch a video excerpt of Nina Winiger's interview
Huis Clos screens at the 2021 Animafest Zagreb festival, 7-12 June 2021. 2021. Swiss Animation Portraits 2021 series takes place in partnership with SWISS FILMS.
SIGN UP: Want to read more free articles like this? Sign up for Our Newsletter