Awards & Prizes
Once Upon A Line, Ayny Win at the 2016 Student Academy Awards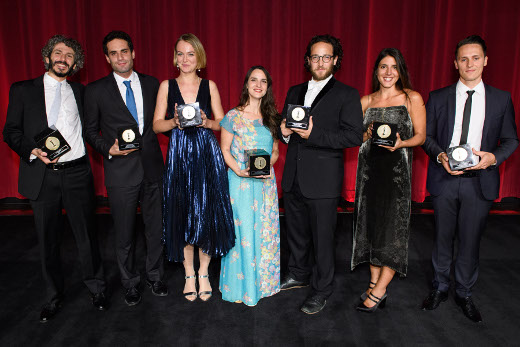 The Academy of Motion Picture Arts and Sciences honored 17 student winners from colleges and universities around the world at the 43rd Student Academy Awards® ceremony, held at the Samuel Goldwyn Theater in Beverly Hills.
 In animation, the 2016 Student Academy Award® winners are:
 Gold: "Once upon a Line," Alicja Jasina, USC, a 2D animator and motion graphic designer.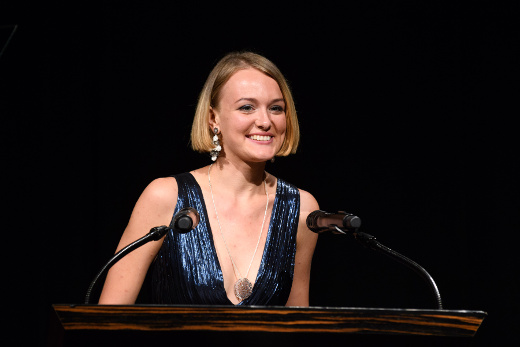 Alicja Jasina Credit: Todd Wawrychuk / ©A.M.P.A.S.
 In Once Upon a Line, a man lives a boring life until he meets somebody and all his world turns upside down.
Silver: "The Wishgranter," Echo Wu, Ringling College of Art and Design.  The fim is a warm 3D story of a couple who need to find their common future through a coin in a fountain.
Bronze: "Die Flucht," Carter Boyce, DePaul University. The film follows  the story of a lonely figurine, traveling on a fixed track, trying to catch a red balloon. When the machine breaks down, the boy comes to life, and attempts to finish the cycle he was originally destined to be on forever.


Foreign Animation award was given (Gold only medal) to Ayny - My Second Eye by Ahmad Saleh, Academy of Media Arts Cologne (Germany)/ In the film, two young boys run away from their mother's protection and slackline on the danger of war to play music with the instrument they always dreamt to own.
The Student Academy Awards were established in 1972 to provide a platform for emerging global talent by creating opportunities within the industry to showcase their work.
Past Student Academy Award winners have gone on to receive 51 Oscar® nominations and have won or shared nine awards. They include Pete Docter, John Lasseter, Spike Lee, Trey Parker and Robert Zemeckis.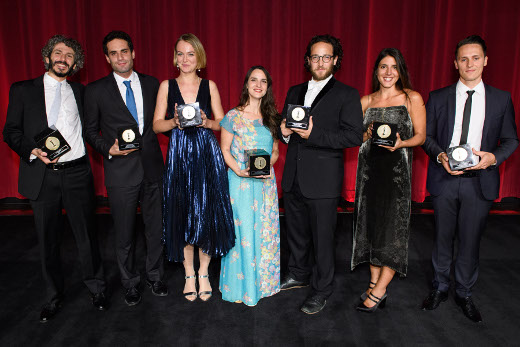 All 2016 Student Academy winners (Gold medal winners). Pictured (left to right): Ahmad Saleh, Jimmy Keyrouz, Alicja Jasina, Maya Sarfaty, David Henry Gerson, Daphne Matziaraki and Alex Schaad. Credit: Todd Wawrychuk / ©A.M.P.A.S.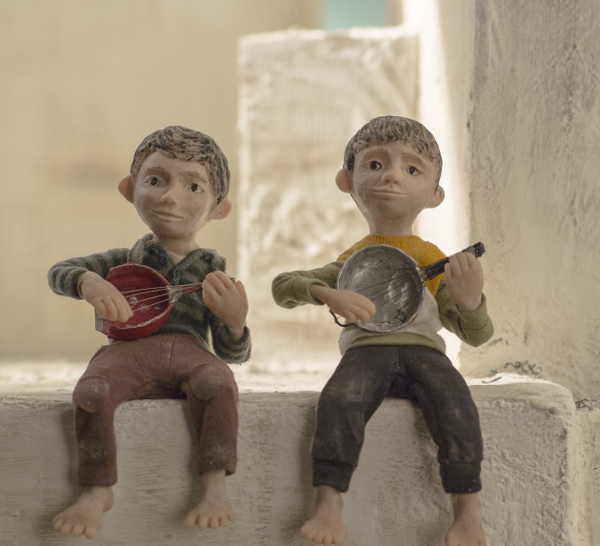 Ayny, My Second Eye
Read More About: