Reviews
Paprika by Satoshi Kon: What Dreams Are Made Of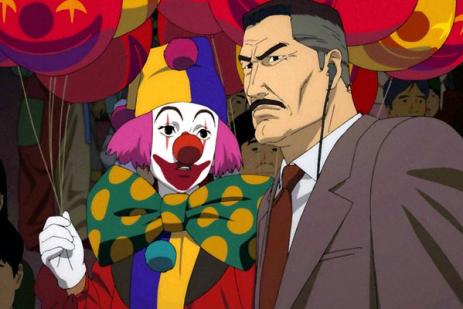 This is a more serious tale of dream deception than Inception.

Dream is my reality. Paprika of Satoshi Kon invests a nice adventure story with a visually colorful and intellectually challenging view of dream deception.

The rather prosaic theme of the moral responsibility of science unfolds in not-so-distant Japan, where psychotherapy is supplemented by thought insertion inside dreaming. People get into and outside of other people's dreams. In the right hands of scientists and doctors, everything goes as planned. But there is always an evil -or rather intellectually handicapped person- to initiate the dream terror.

This simple premise is invested with two refreshing elements. A detective story that supervenes on the search for the lost DC-mini machine, that controls dreaming. The initially unrelated subplot of detective Kana? who looks back in his memories for a murderer, makes this both a persistent psychological element as well as a trick to advance further the plot, and the dreaming inside the dreaming.
The eponymous character, Paprika, is an all-helper, but she is both less substantial than it seems (being even transformed into a Sphinx in dreaming), and more practical than the main female doctor of the team is apt to admit.
Paprika revels in a surrealist depiction of dreaming as circus and merry-go-round: an ever-occurring, creepy doll parade is garnered with frogs and the Liberty Statue. It competes for irreality  with a doll waving in a chilling fascist way, and an increasing order of magnitude.
The characters of Paprika (especially the evil ones) are rather stock, but when dreams uravel, their utterances are as fragmentary and demented as the wildest dreams are. Space is ever ready to shrink and expand, without the effect being overused.
The anime mostly succeeds in inserting the doubt of dreaming into reality, without that being converted into a shameless action adventure. Even the detective learns to acknowledge that the interacting of  dreaming and reality may be like the experience of being at the movies.
Vassilis Kroustallis
Read More About: