Festivals
Piccolo Festival de Animazione 2020: All Highlights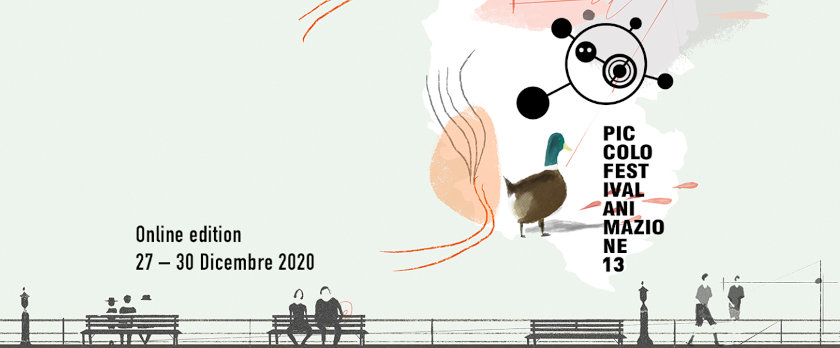 The details of the 13th edition of Piccolo Festival de Animazione (PFA) have finally been revealed. The festival led by Paola Bristot will have its online version on the Vimeo platform. The current world situation does not stop this referent project that in previous years has caused a great success in the different Italian cities where it is presented simultaneously. Now it will be the turn of PFA to be almost omnipresent around the world thanks to the World Wide Web. The program was revealed last Monday in a very pleasant online conference through ASIFA's Italia Facebook.
This year the theme of the festival is poetry and the freedom it represents. Following this idea the trailer made by Pierre Baurrigault with the music of Lorenzo Tomio is like modern visual and musical haiku; energetic like Jack Keruoac haikus. This imbues the PFA 2020 with a sort of beat generation spirit.
Watch the Piccolo Festival di Animazioni trailer 2020
In the official competition ,names as Magda Guidi, Mara Cerri, Piotr Dumala, Koji Yamamura, Adrien Mérigeau, Andrey Zhidkov, Andreas Hykade, Theodore Ushev and Nata Meltukh stand out. 
Discover all the selected films in the main competition:
I.
Altötting, Andreas Hykade, (Studio Film Bilder Gmbh, National Film Board Of Canada, Ciclope Filmes), Germany/Portugal, 2020.
Genius loci, Adrien Mérigeau, (Kazak Productions, Amaury Ovise, Folimage), France, 2019.
Lachsmänner / Salmon Men, Veronica L. Montaño, Manuela Leuenberger, Joel Hofmann, (Yk Animation Studio), Switzerland, 2020.
Yumeminoe / Dreams into Drawings, Yamamura Koji, (Yamamura Animation), Japan, 2019.
Schast'e / Happiness, Andrey Zhidkov, (Independent), Russia, 2020.
Апокалипсисът чака под одеялото / Apocalypse Is Under The Blanket, Theodore Ushev, (Mtd.films), Bulgaria, 2020.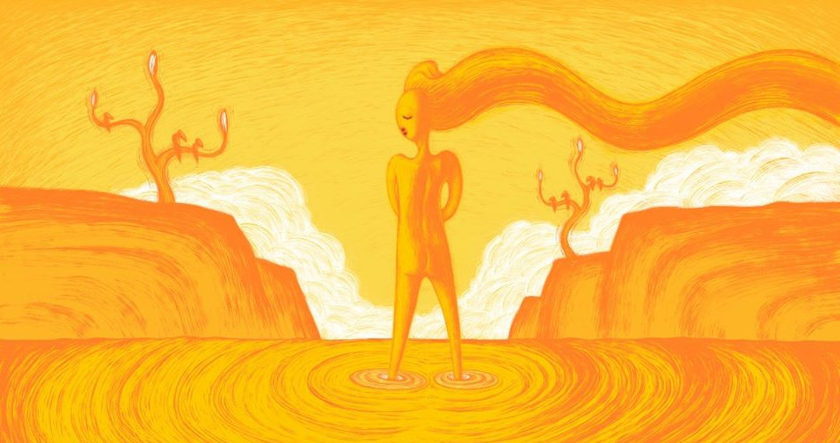 Altötting, Andreas Hykade
II
Awkward, Nata Metlukh, (Independent), Ucraina, 2020.
Déjeuner Sur L'herbe, Jules Bourges, Jocelyn Charles, Nathan Harbonn Viaud, Pierre Rougemont. (Gobelins - L'École de l'Image) France, 2019.
Svetlosti I Senke / Lights & Shadows, Rastko Ćirić, (Serbia), Serbia, 2019.
Dune, Gabor Ulrich (Kecskemetfilm Ltd., Focus fox), Hungary, 2019.
Trovare Una Via / Finding A Way, Gianpaolo Di Costanzo, (Independent), Italy, 2020.
The Balloon Catcher, Isaku Kaneko, (Tama Art University), Japan, 2020.
Time o' the Signs, Reinhold Bidner, (Independent), Austria, 2019.
Pračka / Washing Machine, Alexandra Májová, (Independent), Czech Republic, 2020, 05:02
III
Ostatnia Wieczerza / Last Supper, Piotr Dumala, (Fumi Studio) Poland, 2019.
Sogni Al Campo, Magda Guidi, Mara Cerri, (Miyu Productions & Withstand Film), Italy, 2020.
Dnevnik Od Blata / Mud Chronicles, Vuk Palibrik, (Studio Gojko), Serbia, 2020.
La Grande Onda / The Big Wave, Francesco Tortorella, (Made On Vfx Srl) Italia, 2020.
Uzi / Ties, Dina Velikovskaya, (Studio "pchela", Cinne-litte Productions), Germany/Russia, 2019.

Two jury teams are confirmed for this virtual edition of PFA. Paola Orlić, Festival Producer of Animafest Zagreb; Kreet Paljas, Director of Anilogue festival and Marino Guarnieri, President of ASIFA Italia; they will have the tough duty to judge the main competition. The other team composed by Tullio Avoledo, Jlenia Biffi and Mauro Carraro will judge both the Visual & Music and Poetry & Animation sections.
The competitions of the Animakids and Animayoung will be judged by the elementary school of Udine and the Liceo Tolmezzo, respectively.
The PFA program is complemented by quite interesting programs such as poetry and animation, as well a special program of animation and music, curated by Roberto Paganelli.
Andrijana Ruzic, a well-known historian and animation critic, has been in charge of curating a wonderful program about Osvaldo Cavandoli, creator of "La Linea" the mythical and very famous animated series of the 70's and 80's decades. This special program is a homage for the hundred years of Cavandoli's birthday.
Even if PFA holds this edition online, the whole program is very extensive as usual, an example is the draws by Romeo Toffaneti imagining the city of Pordenone in the future, this magnificent exhibition named "Visions of Portus Naonis Futura" can be enjoyed physically until December 31th in the headquarters of Viva Comix Studio in Pordenone.
On December 7th with the Sottodiciotto festival will take place the presentation of the film "Cipollino" (1961), directed by Boris Dëžkin (Russian version with Italian subtitles). In collaboration with Sottodiciotto, and with the Russkij Mir Association of Turin, will be screened the film Rassejannyj Dzovanni "Jhon Distracted" in English by Anatolij Petrov (1969 film). All of this will celebrate the birth centenary of Giovanni "Gianni" Rodari, prominent writer, pedagogue and journalist, creator of "Cipollino".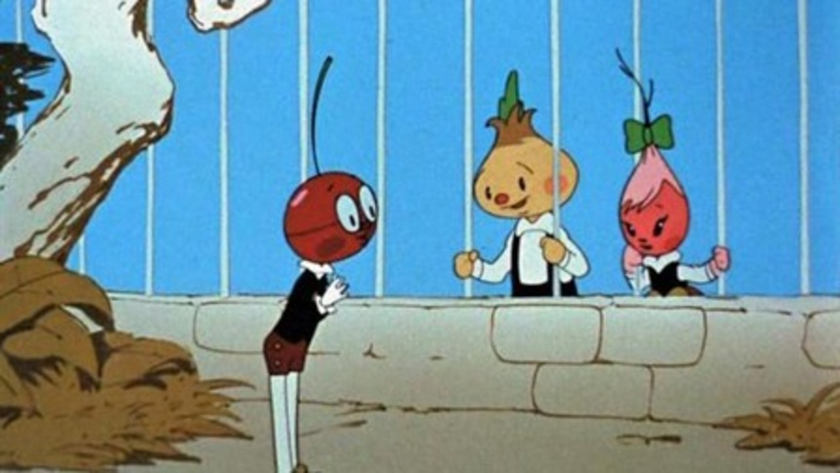 Mauro Carraro, Marino Guarnieri and Igor Imhoff will offer an online masterclass focused on 3D animation. The masterclass will start on December 16th and it will be aimed to the schools of fine arts in Venice.
The DVD number 6 with the Italian animated anthology will be released with a special content: the film Re-cycling, a film made by Studio Viva Comix for the centenary of Norman Mclaren's birthday. This and much more will be waiting for all the animation lovers around the world in the 2020 edition of PFA.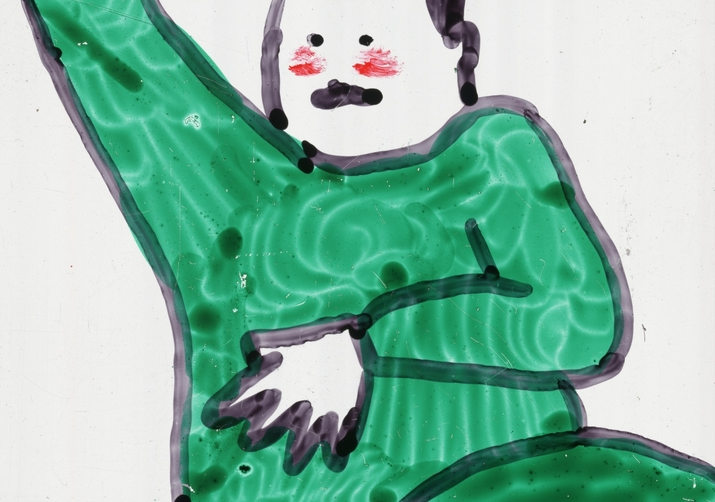 Re-Cycling Still
On December 27th at 21:00 will be the start of PFA 2020 in the Vimeo website specially created for the occasion. The end will be on December 30th at 22:00 with the announcement winners and a video mapping by Igor Imhoff. Every festival day will start from 18:00 to 19:30 with a "live spritz" where in a casual way the guests and the programs of the day will be introduced.
One of the values of PFA is the exquisite taste to select the films of the renowned authors; this year is no exception. The celebration of the animated art is more than ever necessary and Piccolo Festival de Animazione is offering a program rich in all tastes and senses.
Stay tuned for more surprises and check the official webpage for further information.
SIGN UP: Want to read more free articles like this? Sign up for Our Newsletter
Read More About: