Interviews
Polish Animation Producers Association: It's not Mystique, is Networking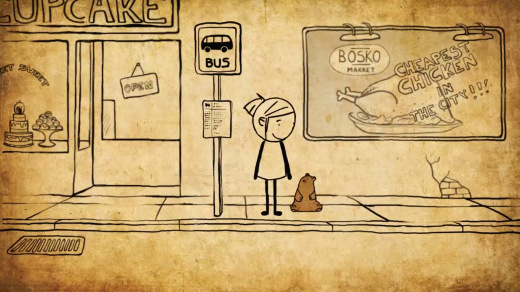 Just two years old. Polish Animation Producers Association (SPPA) was founded on Wednesday 6th November 2013 to unite animation producers with a view to promoting positive and attractive image of Polish animated films in Poland and abroad, with a special focus on contemporary animation.
Poland is not a stranger to the animation world -exactly the opposite. Names like Jan Lenica, Walerian Borowczyk, Zbigniew Rybczynski, Jerzy Kucia, Witold Giersz easily come to mind.
At the same time, post-1989 artists Piotr Dumała, Tomasz Bagiński, Marek Skrobecki have certainly made some headwaves in animation and film festivals -and grabbed an Academy Award nomination for Bagiński's The Cathedral (find a concise review of Polish animation here).
But SPPA sees itself and Polish animation under a more international light, starting from the stage of co-production and expanding to feature films.
SPPA representative Zofia Jaroszuk talks to Zippy Frames about the association's aims at the 2016 MIFA and Annecy festival.
ZJ: SPPA was initially set up in 2014 by seven production companies, Human Ark , Animoon, WJTeam, Grupa Smacznego, Breakthru Films, NoLabel and Badi Badi. Now, we have 22 companies as our members, which makes more than a half of the number of all the companies that produce animation content in Poland. We try to expand and gather more people.
ZF: What are the purposes of SPPA?
 ZJ: Our initial goal was to bring people together, to see what the needs of the industry are, and our common goals. There is a huge tradition of Polish animation in the artistic front, but there are also Polish companies working in the commercial sector or VFX. We found out there was a lack of qualified people in the market which pushed us to develop programme aiming at students. We organize several networking events to discover possibilities of collaboration.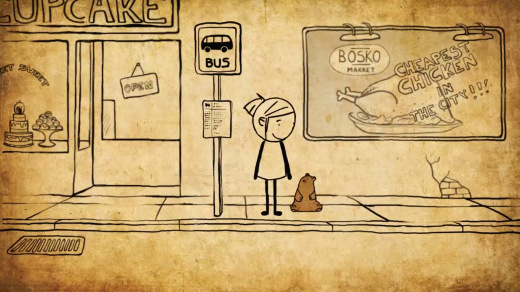 Bear Me, Kasia Wilk. TV project based on a short film (Production: Animoon Studio)
We work with festivals in Poland, and try to bring knowledge of the market and the industry to students.
ZF: You act as the middle man between the artists, the Universities and the market.
ZJ: Students lack practical knowledge of the production conditions, and we wanted to include that in our main targets as well. But the principal goal of the association was to promote the animation work done by associated companies as well as promote animation as such.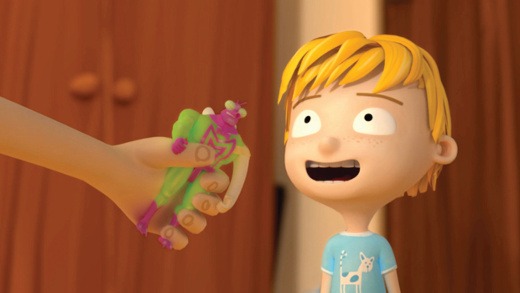 Casparade TV series project, Kamil Polak, Wojtek Wawszczyk, Jakub Tarkowski (Production: Human Ark)
We don't act as a film agency that does the festival distribution, but we are present at festivals and industry events as a contact point for Polish animation industry. Some of our members are Platige Image, the VFX company which now prepares the Another Day of Life feature animation film.
Breakthru Films is another one, which prepares the upcoming Loving Vincent animation feature project. Both of them are to be released in 2017. If those films are successful, I'm sure that the whole Polish industry will be successful. The well-respected Studio Miniatur and FUMI, which has excelled with its shorts in animation festivals, are both on board.
Human Ark has an animation project in development, the family adventure Diplodocus directed by Wojtek Wawszczyk.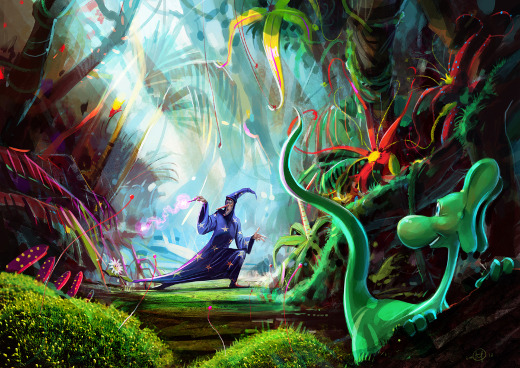 Diplodocus
Our purpose is also to act as a one-stop point for animation professionals, who are interested in co-productions.
ZF: What is the current situation in Polish animation?
ZJ: Polish animation is known for its auteur animation, which continues to win its audience at festivals all over the world. Short animation films bring home a great number of prizes – much more than live-action films. Apart from that, the market is rapidlly growing. Since the Polish Film Institute was established in 2005, producers can get the financial support and apply for the grants. Even though the PFI's support made a great difference it still remains the only major source of funding in Poland. which proves to be the only source of funding for short animation films in Poland -but still this is not enough.
ZF: What are your requests from the Polish Film Institute?
ZJ:  We need bigger funding for animation features, which is still not sufficient. This year, the PFI introduced a category of films for children and family audience, which obviously is very good for animation.
In 2015, the number of animated production funded by PFI was 11 films: 9 shorts, one feature film (minority co-production), and one animated series. Unfortunately, the support is still not sufficient. You can't get anything more than 1m Euros, which for feature films is very small.
Those big project coming up, Another Day of Life and Loving Vincent are co-productions between different countries. There is no possibility for a Polish producer to produce a feature film project on his/her own.
[Watch the trailer for Fennec, a 85-minute family-oriented film in puppet animation combined with computer animation of characters (Director: Vacat, Production: Animoon, Babi Badi, Spot) ]
 At the moment, we have several projects for feature films. Yet, in Poland, investors are simply non-existent. Noone wants to invest money in animation. It seems that we are still waiting for the first successful feature animation film that would get the deserved recognition and acclaim. Then it will become clear for many that animation can be a good investment. But this hasn't come up yet, so we cross our fingers for the upcoming Breakthru and Platige Image feature projects.
ZF: What about TV funding?
ZJ: Unfortunately, the public Polish TVP is not invested in investing in animation. There are no pre-sales, however Polish series get broadcasted. Private broadcasters are starting to respond, but it all depends to co-productions really.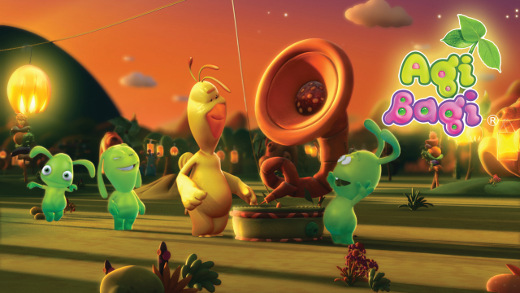 The popular Agi Bagi 2014 Polish TV series (Production: Badi Badi)
ZF: Any preferable co-production countries that you envisage or it all depends on the project?
ZJ: It all depends on the project and the networking relations that Polish producers have. They are really active and participate in various events, such as CARTOON Forum and CARTOON Movie, Cinekid in Amsterdam, Mip.com and MiP Junior. In 2015, there were two projects selected in Annecy as work-in-progress pitches.
ZF: What is the response from these forums?
ZJ: There is a lot of interest and Poland do ring a bell in animation. Polish producers are very open to collaboration, but this is a long process. You have to get on along very well with your co-producers in order to accomplish your plans and make the film. We're trying to change the perception of an artistic film as the job of a single auteur.
Artistic short films are our tradition, but we're also trying to adapt to the needs of the international market. We find nothing wrong in a project that will bring more audience and will be understood by the audience.
ZF:  Do you target Polish stories, fairy tales or universal subjects?

ZJ: We of course target Polish stories, it is a prerequisite of PFI's support, it is natural. But we also need stories that can be understood outside Poland. Especially in co-production, you'd need to cater for what your co-producer would expect and what your audience might want.
It's like playing chess; you simply have to know the rules.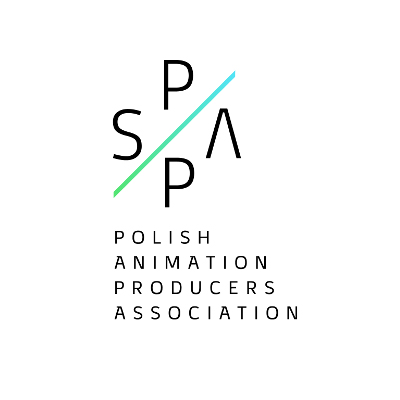 Read More About: