Awards & Prizes
Reactions Pour In for Daughter at Student Academy Awards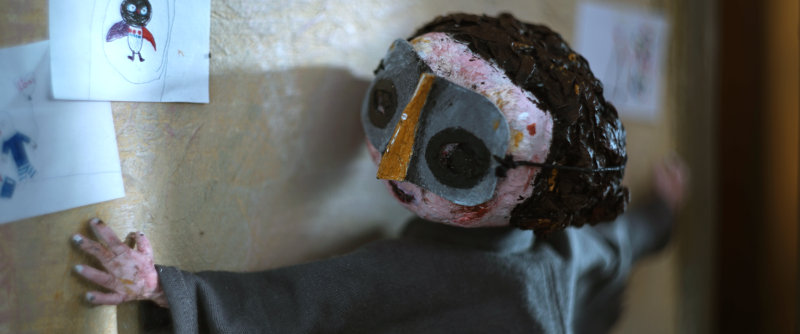 Just shortly after the world premiere of the film Daughter at the Annecy International Animation Film Festival, where it won the top Crystal Award, and winning the main prize this week at the Melbourne International Film Festival, this puppet drama is heading overseas to Los Angeles for the final of the Student Academy Awards ( Oscars)
Daughter was selected as one of the best three films from a field of 1615 participants from around the world. It follows the success of the Czech director Jan Saska, who made the shortlist of the best animated shorts Oscar in 2016.
Czech cinematography has a chance to equal the success of Jan Svěrák 30 years ago, whose film Ropáci (Oil Gobblers) the American Film Academy awarded an Oscar in 1989. Kashcheeva herself described this as "a great honour for FAMU, for the Czech Republic and for me personally. Such a success raises the expectations of an artist and encourages me to work even harder".
In a hospital room, the Daughter recalls a childhood moment when as a little girl she tried to share her experience with an injured bird with her Father. A moment of misunderstanding and a lost embrace has stretched into many years all the way to this hospital room, until the moment when a window pane breaks under the impact of a little bird.
I congratulate the whole team who cooperated in making the movie and we thank everyone who supported us in making it. To be in the final is a great honour and a dream come true - Zuzana Roháčová, executive producer of Prague FAMU.
 Another children's puppet film from the Department of Animated Film at FAMU  – The Kite by Martin Smatana – made this year's student Oscars semi-final.
I am very proud of the achievements of the Department of Animated Film. This is the reward of their long term efforts, which in recent years is reflected in success at film festivals and various awards. I would like to thank the amazing faculty team who managed to set up an excellent teaching system, the amazing students who inspire and support each other, and of course Daria, for whom this success is absolutely deserved - Zdeněk Holý, dean of FAMU
The director Daria Kashcheeva chose an utterly unique artistic approach for her movie, she used a handheld camera, which is very difficult to implement in a puppet film, to achieve very realistic shots.
I'm delighted by Daughter. Daria showed great professionalism, maturity and talent in the preparation and shooting of the film. From the beginning she treated the intimate motif with great gentleness, understanding and the gift of film narration and originality. I believe that this already huge success will help her not only in making her next animated film, which we are currently preparing, but also in her career as a filmmaker. Especially if she stays as professional and hardworking, which I don't doubt. - Martin Vandas, producer of the company MAUR film.
The film was supported by the Czech Film Fund.
Daughter will have its Czech premiere autumn 2019. It will be accompanied by exhibition of two other puppet films and called Trojhlas (Three voices), a result of the joining of three interesting student projects. These three projects were created at the same time at three Czech art schools – FAMU, UMPRUM and University of West Bohemia in Plzeň. Daughter film producer Martin Vandas (MAUR Film)  is considering a cinema release of the three films as a longer animated sequence.
I believe that although it is but a small step for the field of Czech animation, it's a sign of good times to come, because it's proof that we don't lack talent and good ideas and we have something to offer the world. On the other hand, it's also a challenge for FAMU and other film schools and professionals in the field to keep up the systematic and purposeful work. Because animation is an endurance race - Martin Vandas, MAUR Film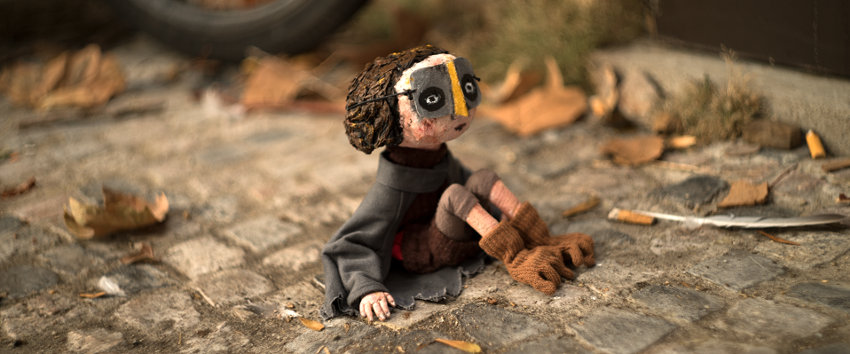 The winner will be announced on 17th October in Los Angeles.
SIGN UP: Want to read more free articles like this? Sign up for Our Newsletter
Read More About: