Awards & Prizes
The Boxtrolls, How to Train Your Dragon 2 Dominate 2015 Annie Noms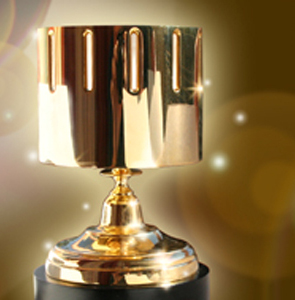 The International Animated Film Society, ASIFA-Hollywood, announced nominations today for its 42nd Annual Annie Awards™ recognizing  year's best in the field of animation.

The Annie Awards cover 36 categories and include Best Animated Feature, Best Animated Special Production, Commercials, Short Subjects and Outstanding Individual Achievements.
The third stop-motion feature from LAIKA, The Boxtrolls leads the race with 13 nominations in total, including direction (Anthony Stacchi & Graham Annable) and writing (Irena Brignull & Adam Pava) for a feature films.
10 nominations, including Best Picture, Director (Dean De Blois), Writing (Dean De Blois) and Music (John Powell) received the multi-million box office Dreamworks treasure, How to Train Your Dragon 2.
Hiccup and his friends also received 3 nominations for individual character design.
Tomm Moore's second feature Song of the Sea (Cartoon Saloon) follows with 7 nominations, including noms for directing (Tomm Moore), production design (Adrien Marigeau) and music (Bruno Coulais & Kila).
Disney's Big Hero 6 also has 7 nominations. Warner Bros' The Lego Movie  follows closely (6 noms) at the race for the Annie Awards.
 The Isao Takahata feature The Tale of the Princess Kaguya managed to grab a Best Animated Feature nomination, along with two other noms for Takahata's direction and music by Joe Hisaishi. Bill Plympton and his Plymptoons studio also secured 3 nominations for his latest feature, Cheatin'.
Best Animated Features nominations include: Big Hero 6 (Walt Disney Animation Studios), Cheatin' (Plymptoons Studio), How to Train Your Dragon 2 (DreamWorks Animation SKG), Song of the Sea (GKIDS/Cartoon Saloon), The Book of Life (Reel FX), The Boxtrolls (Focus Features/Laika), The LEGO Movie (Warner Bros. Pictures), and The Tale of The Princess Kaguya (GKIDS/Studio Ghibli).
 The Irish Coda by Allan Holly competes with the Disney veteran Glen Keane (Duet) and Disney's new short Feast for best short subject.
 An NFB entry, Me and My Moulton, the Simpsons Couch Gag (Episode #549), the Oscar-shortlisted The Dam Keeper (Tonko House LLC), and two  Moonbot Studios offerings:  Raven and Silent (co-produced with Creative Artists Agency).

Bests animated short subject:
Coda
, 62 George Street
Duet
, Glen Keane Productions
Feast
, Walt Disney Animation Studios
Inside Homer - The Simpsons Couch Gag (Episode #549) , Acme Filmworks
Me and My Moulton
, National Film Board of Canada
Silent, Creative Artists Agency
The Dam Keeper
, Tonko House LLC
The Raven 
, Moonbot Studios
Best student film:
After School , Junyi Xiao
Dead Over Heels , Jose Matheu
El Coyote
, Javier Barboza
Frog's Legs, Katie Tamboer
My Big Brother, Jason Rayner
Tiny Nomad
, Toniko Pantoja

ASIFA-Hollywood Executive Director, Frank Gladstone notes that the Annies are a true celebration of the best talent in the animation industry, from big studio features to indie films, and  this may be true for feature films such as Song of the Sea and Plympton's Cheatin'.
At the same time, the shorts selections are  (with few exceptions) North American-based, even though the Annies extended eligibility this year to non-US shorts.
The juried awards honoring career achievement and exceptional contributions to animation, will also be presented.
Three Winsor McCay recipients have been selected by the ASIFA-Hollywood Board of Directors – Didier Brunner, Don Lusk and Lee Mendelson for their career contributions to the art of animation.
June Foray Award – Charles Solomon for his significant and benevolent or charitable impact on the art and industry of animation.
Ub Iwerks Award – DreamWorks Animation's Apollo Software for technical advancement that has made a significant impact on the art or industry of animation.
Special Achievement Award – The Walt Disney Family Museum recognizing the unique and significant impact on the art and industry of animation.
The winners will be announced at a black tie ceremony on Saturday, January 31, 2015 at UCLA's Royce Hall.
For the complete list of nominees, visit www.annieawards.org
Read More About: