Awards & Prizes
The Congress, Pinocchio, Jasmine nominated at the European Film Awards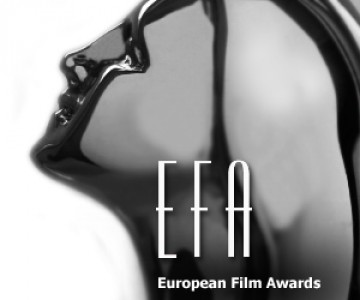 The European Film Academy announced the three nominations in the category EUROPEAN ANIMATED FEATURE FILM 2013.
A committee consisting of EFA Board Members Bruno Chatelin, producer (France) and Marek Rozenbaum, producer (Israel), as well as producer Manuel Cristóbal (Spain) and the journalists Daniel Couvreur (Belgium) and Lisa Nesselson (France) -all three of them representatives of CARTOON, the European Association of Animation Film- decided on the following features:
THE CONGRESS (Israel/Germany/Poland/Luxembourg/France/Belgium, 120 min). Ari Folman's sophomore animated feature (after his Oscar-nominated Waltz with Bashir) is a hybrid of live-action and animation. Robin Wright is a struggling actress who agrees to try an experiment of creating a digital replica of herself, at the request of her agent (Harvey Keitel). WRITTEN & DIRECTED BY: Ari Folman ANIMATION: Yoni Goodman
JASMINE (France, 70 min) . Premiered at Annecy Festival (official competition), Jasmine by Alain Ughetto is a claymation story of love and revolution. France, at the end of the 70s, Alain is the author of several cartoon films. His romantic meeting with a young Iranian student, Jasmine, changes the course of his life. WRITTEN BY: Alain Ughetto & Jacques Reboud, with the collaboration of Chloé Inguenaud ANIMATION: Alain Ughetto.
PINOCCHIO  (Italy/Luxembourg/France/Belgium, 84 min). A re-working of the classic Collodi tale by the Italian Enzo d' Alò, also presented at Annecy 2013, with a soundtrack by the late Italian singer/composer Lucio Dalla.  WRITTEN BY: Enzo d' AIò & Umberto Marino ANIMATION: Marco Zanoni.
The nominated films will  be submitted to the 2,900 EFA Members to elect the winner.
The European Animated Feature Film 2013 will then be presented at the 26th European Film Awards Ceremony in Berlin on Saturday, 7 December - streamed live on www.europeanfilmawards.eu.
The winner of the EFA award for Best Animated Feature in 2012 was the Czech film Alois Nebel (dir. Tomáš Luňák).
Read More About: