Reviews
Truth has Fallen Review: Animating Miscarriages of Justice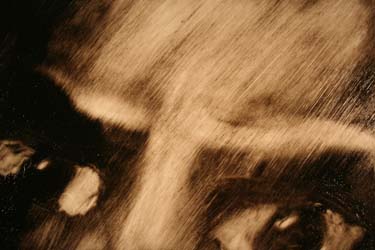 Truth Has Fallen belongs to the kind of documentaries that advance a cause through careful preparation and examination of personal cases.
Without sharing the polemic of Michael Moore, but also pinpointing the cases where justice fails in the US and innocent people are held into custody, the film makes its statement forcefully but carefully as well.
Based on three cases of people unjustly imprisoned (Eddie Baker, Joyce Ann Brown and Jimmy Landano) Truth Has Fallen follows the work of James McCloskey and his Centurion Ministries foundation, whose mission (since 1983) is to free prisoners who have been wrongfully convicted of murder.
The three cases are presented in two ways. The first, live-action treatment consists of third-person, rationally-based testimonies and reflections on the US system of suspect identification, with actors reconstruction the events.
A battery of arguments by Vincent Bugliosi (prosecutor for the Los Angeles County District Attorney's office), Barry Scheck (co-founder of the  Innocence Project at the Benjamin N. Cardozo School of Law), and other experts make a case that individual psychology and inadequate systems of suspect identification is so widespread in US judiciary practices that miscarriage of justice has almost become common knowledge.
Their argument is more convincing when it details the long-held jury prejudices: even if a suspect didn't do the crime attributed to him/her, "he would have done something else". The connection of faulty justice with the widespread US practice of the death penalty sentence makes prosecutorial mistakes more difficult to forgive and forget.
Animation by Sheila Sofian here serves as the more personal way to enter into the minds (and statements) of former prisoners. Eddie Baker, Joyce Ann Brown and Jimmy Landano are animated in a hand-drawn way (paint-on-glass) that turns them from courtroom sketches and extreme close-ups into space debris within seconds.
Tense but still, polymorphous but not alienating, the drawn characters (who nevertheless narrate their own stories with characteristic calmness) struggle to surface as persons behind the overriding bars and the monochrome backgrounds.
With animation in the expressionistic drive, the film would have benefited more by drawing on the personal and family stories of those in prison, and even on their dreams and hallucinations, as Crulic did.
Sometimes, Truth Has Fallen seems to rely more on its need to convince about its supporting cause than to express personal worries and experiences.
Yet, Truth Has Fallen is definitely worth seeing. It is not another documentary which enlists a bit of animation to present its (worthwhile) cause; the animation used in the film has a function and a consistent style - it is not behind live-action bars.
Vassilis Kroustallis
Read More About: