Shorts
We Can Be Ghosts Now by Hiatus and Tom Jobbins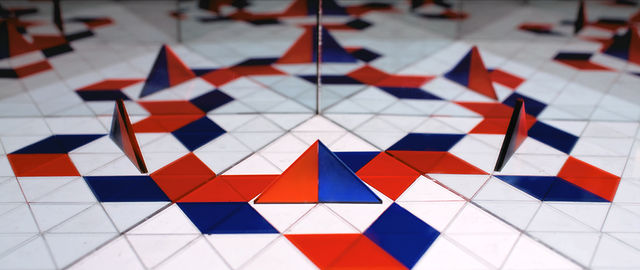 Cyrus Shahrad (Hiatus) releases a track later this month. Its title is We Can Be Ghosts Now (feat. Shura). The track is a kind of electronic Romeo and Juliet parable for the 9/11 generation. In other words, it is a tale of two star-crossed lovers trying to find each other in an urban apocalypse, towers toppling all around, tracer fire scarring the sky.
The video is a stop-motion made by animator Tom Jobbins, who mixed colourful triangles in an epic love story.
According to Cyrus Shahrad: "Tom has done the impossible, turning mournful subject matter into a geometric stop motion animation that manages to be as heartwarming as it is heartbreaking".

Watch the video of We Can Be Ghosts Noww:
The team of this track includes:

Director: Tom Jobbins (tomjobbins.com/)
Production Design: John Reynolds (johnjobereynolds.com/)
Cinematographer: Matthias Pilz (matthiaspilz.com/)
Compositor: Jonathan Topf (jonathantopf.com/)
Colourist: Danny Atkinson 
Editor: Robert Mila
Read More About: