ANIDOX:LAB 2023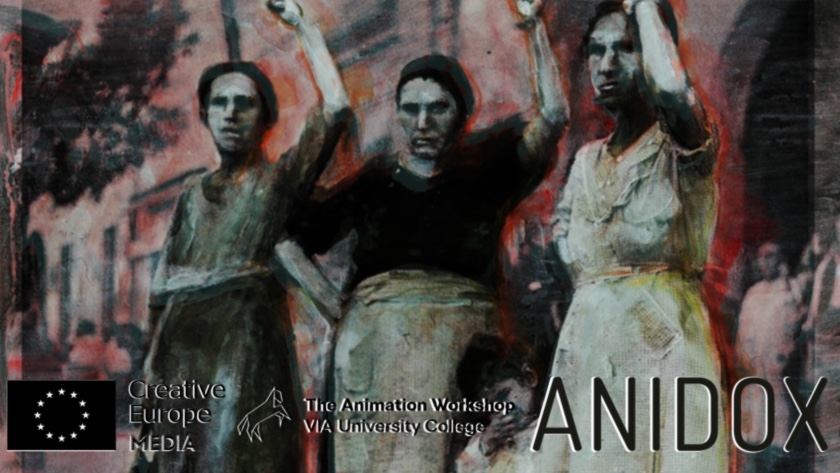 Deadline | Event Dates (period)
City
Viborg / Copenhagen / Online
Email
This email address is being protected from spambots. You need JavaScript enabled to view it.
Final submission deadline
2023-03-03
Submission/Registration Fee
Yes
Event description
ANIDOX:LAB is The Animation Workshop / VIA University College's animation documentary professional training programme in partnership with the Danish Film Institute, the Swedish Film institute, Viken Filmsenter and CPH:DOX; with support from Creative Europe MEDIA.
It is a laboratory, during which we bring together documentarians and animation directors, artists and creative producers to maximize and cultivate new skills, develop their respective projects, and expand their international networks.
ANIDOX:LAB is designed to help projects progress from fine-tuning an initial idea, through visual and narrative development, to a pitch package and a teaser/trailer. We work with documentary creatives, directors, producers and professionals with an animated documentary project in development. Teams are encouraged to apply as well as artists working in cross media, hybrid forms and new technologies.
The Oscar-nominated 'Flee' project by Jonas Poher Rasmussen was first developed at Anidox:Lab 2013.
Useful Info
2023 Call for Entries

An application includes a short (Ca. 500 Characters) description of your animated documentary project and a short motivation text (Ca. 250 characters).
In addition, you are required to attach a single PDF document that includes:
1. A brief concept outline and synopsis.
2. Statement of intent.
3. A short bio and CV (also of key team members or production company).
4. Online links to previous works, and if relevant, links to work-in-progress.
5. Relevant visual material.
When applying to the course you should be prepared to commit to all the course modules.
Teams/duos are encouraged to apply – note that individual application forms are required for each participant.
Fee: 700 Euro (not including travel and accommodation, but including some meals and materials)
------------------------------------------------
2021 Selected Projects
The Human Galaxy // Nana Torp
Liberation or death // Thabi Mooi & Tom Fassart
We don't need an asteroid // Robin Jensen
Making art in my dreams // Leena Jääskeläinen
Osja // Irina Rubina
2020 Selected Projects
MICROCASSETTE – The Smallest Cassette I've Ever Seen // Igor Bezinović and Ivana Pipal
VIA DOLOROSA // Rachel Gutgarts
SHADOWS // Rand Beiruty
THE HOST // Anders Palm Olese
2019 Selected Projects
EGG
FLEE
DELTA ZOO
THE SHADOWS OF THE DESERT
SARAJEVO STORIES
BARSELSLAND
2018 Selected Projects
DANISH WEST INDIES
THOSE WHO LISTEN TO THE WORLDS
SICK OF YOU
MAKING BABIES
THE A-TEAM
A MONKEY ON MY HEAD
JUST A GUY
TWO STRINGS TO MY BOW
2017 Selected Projects:
LUST
CABRALAS KELLYS
PLASTER
RICKSHAW CHRONICLES
THE CROSSING
2016 Selected Projects
BETWEEN HAMMOCK & SEWING MACHINE
TAKING PLACEBLACK RAIN
THE L – TEAM
Event Dates
From

02/05/2023

to

18/08/2023