Canterbury Anifest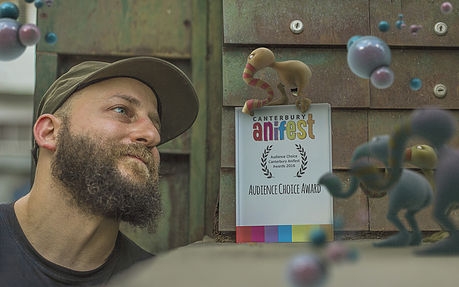 Category
ANIMATION & FILM FESTIVALS
Deadline | Event Dates (period)
Email
This email address is being protected from spambots. You need JavaScript enabled to view it.
Final submission deadline
2020-11-30
Submission/Registration Fee
No
Festival Description: Canterbury Anifest is an award-winning animation festival and the largest annual event of this kind in the South East. It's a great community event that invites people of all ages to come and experience the magic of animation; allowing them to get involved with something out of the ordinary. With its range of workshops, masterclasses, talks and films, it has something for everyone. Anifest also caters for specialists and those in the industry, featuring national and international awards, and guest speakers from some of the biggest names in animation.


2021 Coverage
Call for Entries:

Films should be less than 10 minutes in length and be completed after 1st December 2019.
​All film and music rights and clearances must be obtained (in accordance with UK copyright laws)
Awards:
Best British Film
Best International Film
Best Local Film (London and the South East region)
Best Student Film
Best Animation of Character
Best Sound
Best Art Design
2020 Festival Coverage
(via Canterburyanifest.com) Headlining this years festival was Aliki Theofilopoulos, Story Artist, Writer, Director, and Executive Producer, who reflected on her 20+ year career in the US Animation Industry working in major studios including Disney and Dreamworks. Her talk was both inspiring and emotive. Kicking off the festival was a Clangers roundtable featuring the directors and producers, who brought a couple of friends along from the series.
DIsney and Dreamworks Story Artist, Animator, and Director, Kat Good also joined us, and she gave a great insight to the industry.  The GoJetters flew in and we were treated to a behind the scenes look at how an episode was made. Josie Corbin, model maker on many animated film, including Isle of Dogs, gave us an insight into the world of model making for stop motion. Alongside the talks, we had a wonderful selection of films from this years' competition, and a number of stop motion workshops.
2019 Festival Coverage
NB: 2024 Festival Dates are tentative
Event Dates
From

25/02/2024

to

27/02/2024