Glas Animation Festival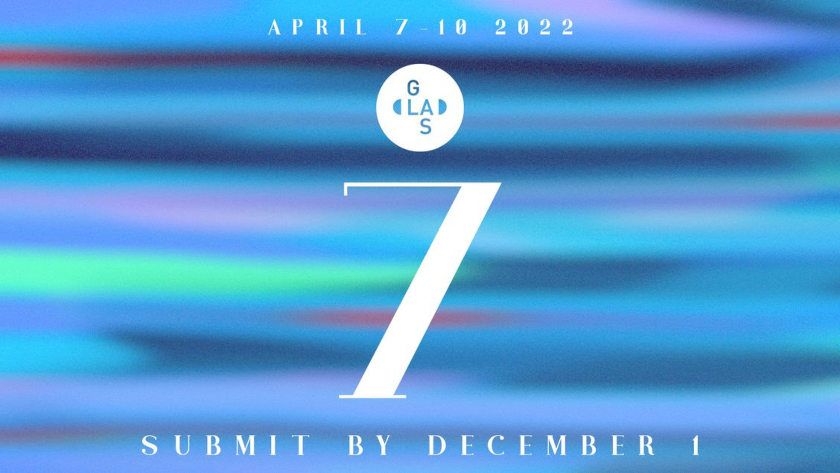 Category
ANIMATION & FILM FESTIVALS
Deadline | Event Dates (period)
City
Santa Cruz, California
Email
This email address is being protected from spambots. You need JavaScript enabled to view it.
Final submission deadline
2022-12-01
Submission/Registration Fee
Yes
Festival Description
Glas Animation Festival introduces new ideas and expands the scope of animation by bringing new voices, new talents, new themes, and a new generation of independent filmmakers and curators to the United States. It exhibits films from local and international artists and filmmakers across the animation spectrum, creating a community and space for industry veterans, historians, animation enthusiasts, and emerging talent from diverse backgrounds to come together, share, learn, and appreciate the animated art form in a critical context.
2023 Festival Statement:
In 2022, our primary theater venues in Berkeley were forced to close down permanently. It's a particular combination of a variety of spaces (hotels, party venues, museums) that allows for the GLAS Animation Festival to take place every year, but without the Shattuck Cinemas as our home base, we have come to the difficult conclusion that we can no longer host the festival in Berkeley.
The team at Shattuck Cinemas, the city of Berkeley, and the cluster of other businesses, museums, schools, restaurants and, most of all, people all over the Bay Area have supported us in innumerable ways over the years, and we can't begin to thank them enough. We would not have had a festival without you, and it will not be forgotten.
But there's a silver lining. Over the past few months, our team has been hard at work looking for a new home for the GLAS Animation Festival. After a thorough search, we are happy to announce that our next festival edition will be taking place in beautiful Santa Cruz, California in 2024.
(Archive: 2022 Call for Entries)
The festival accepts all types of animated short films including:
Narrative Shorts
Non-Narrative/Experimental Shorts
Undergraduate Shorts
Graduate Shorts
Commissioned Shorts
Features
Further requirements:
Films must be completed after January 1st 2020
Short films submitted must not exceed 40 minutes
Feature length films must be over 40 minutes
Short films that are online are eligible for selection
Each applicant must be the rightful owner of submitted films and own all literary and musical rights
Films must be comprised of a minimum of 30% animation to be in consideration for competition.
Submission fees
Submissions operate on a rolling basis:
It is free to submit from September 13 - October 10th.
$15 from October 11th- November 1st for shorts.
$20 from November 1-December 1st for shorts.
Read more about the festival, its rules and regulations and submit online via FilmFreeway.
2021 Festival Coverage (ARCHIVE)
2020 Festival Coverage:
Festival Awards:

Official Competition, Grand Prix: Genius Loci By Adrien Merigeau
JURY STATEMENT:Beautiful chaos. Through an unpredictable mixture of visuals and sounds, we contemplate the night of a loner woman that seems to be guided by a mystical unity.
New Talent: Daughter by Daria Kashcheeva
JURY STATEMENT: The impressive camera movements align satisfyingly with the story, framing the love and hate between generations. We see what we don't see: the absence of the mother; the little bird has to fly into a closed window, facing death, before she is able to flight. Poetic and well done.
High Risk: Swatted by By Ismaël Joffroy Chandoutis
JURY STATEMENT: A brilliantly executed examination of real-world violence within a digital subculture, repurposing the very games that are being played by the subjects. In Swatted, the medium is inextricably tied to the subject matter and the deconstruction of the playable digital spaces is incredibly poignant.
SPECIAL MENTION: ENTROPIA By Flóra Anna Bud
JURY STATEMENT: Honest, energetic, sensual and symbolic, it submerges us in an oniric universe full of vibrant colors and playful sounds.
SPECIAL MENTION: THE SIX By Xi Chen
JURY STATEMENT: Whether the film follows a traditional form of Chinese shadow theater or rather employs its repetitive motifs to develop a cinematic language, the film fascinates with its poetry and composition.
SPECIAL MENTION: MOVEMENTS By Dahee Jeong
JURY STATEMENT: Incredibly fun vignettes of spatial play, and the surrealist combinations of character studies are striking and memorable. A joyous, disorienting piece.

Fxx Elevation Award: Genius Loci by Adrien Merigeau
FX is proud to present the 2020 Elevation Award to Adrien Mérigeau's GENIUS LOCI. In its shifting lines, morphing colors, and elegant writing the film immerses us into the mind of the lonely soul, seamlessly capturing her fears, joys, relationships and eventual peace. A beautiful film that explores the chaos of our world while celebrating the subjectivity of the human experience.

Cartoon Brew Filmmaker to Watch Award: Riviera by Jonas Schloesing
The film adopts a slow pace — always a risk — as it builds up a rich atmosphere. We experience the character's disorientation and feel the oppressive heat of his environment. With humor, poignancy, and discipline, Riviera gives us an insight into true isolation.

US COMPETITION WINNER: CAGE MATCH By Bryan Lee
JURY STATEMENT: Using subtle sound effects and weird dialogue, this story leads us to such an original and surreal world. The uncanny but somehow beautiful characters made us laugh. This is perfectly entertaining.
US SPECIAL MENTION: MIZUKO By Kira Dane/Katelyn Rebelo
JURY STATEMENT: Using such a beautiful hand-drawn technique, live action footage and paper craft, this film deeply reminded me of a childhood memory and yarning. I was moved by every shot in this film.
FAMILY COMPETITION WINNER: FRONT DOOR By Ye-jin Lee
JURY STATEMENT: Shut the front door! A strikingly simple story, elegantly crafted. A lesson in empathy for kids oF aLL AgEs!
FAMILY COMPETITION SPECIAL MENTION: FRIENDS LOVE By Miss. Diya M
JURY STATEMENT: A touching, brutally concise, tale of platonic love. If you aren't instantly enveloped by the world of Friends Love, we've got this message to send to you: To those with a heart, you are invited for those with a heart tour in GLAS2020 for 3 minutes FRIENDS LOVE ASSOCIATION.

Best Gif: High Five Busiess: Christopher Rutledge
The Official Competition Jury consists of Barbara Cerro, Sam Rolfes, and Paul Wenninger. The Family + US Competition Jury includes Sarina Nihei and Vincent Oliver. In addition to those prizes, there will be an Audience Prize at the Fall edition of the festival in Los Angeles, where the festival will screen all the competition selections, showcases, and more.


2019 Festival Coverage
For the 2019 Glas Animation Grant Programme, see here


2018 Festival Coverage:
NB: 2024 Festival Dates are tentative
Event Dates
From

07/04/2024

to

10/04/2024