Niigata International Animation Film Festival 2023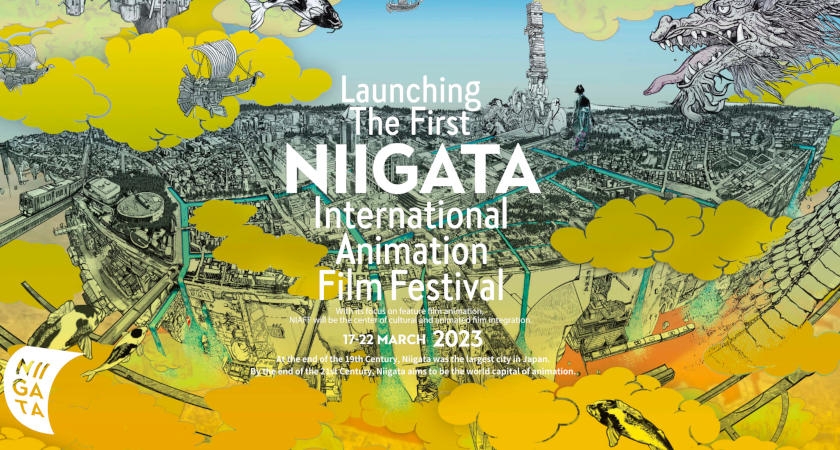 Category
ANIMATION & FILM FESTIVALS
Deadline | Event Dates (period)
Final submission deadline
2022-12-23
Submission/Registration Fee
No
Event Description
The festival will screen feature films for theatres, feature films for platforms, but also feature films remounted from TV series for theatrical release on an equal basis with theatrical works.

"VOD has changed the way we watch movies and the codes of cinema. The 7th art has become accessible and mobile. The experience of watching a film at home is different from the one in a movie theater, where time, space and reactions are shared. Our ambition is to honor every animated film, whether it is shown in theaters, on VOD services or on television. We refuse to rank anime by the form of its exploitation. Creativity and storytelling are at the heart of our festival" - Tadashi Sudo - Program director

● Animated films are now being produced all over the world, in Asia, Europe, America, Africa, the Middle East and Oceania. Each country produces works that vary greatly in style, carrying different stories and cultural values. Previously intended for children and fans, animation is becoming increasingly popular around the world. In this context, and while the major animation events tend to be centered in Europe and North America, the Niigata International Animation Film Festival wants to give animation its rightful place every year, in the heart of Asia by creating a place for meeting, exchange and transmission that brings new perspectives to the world.
The first jury president will be presided over by Mamoru Oshii who is internationally acclaimed for these works; Mobile Police
Patlabor 2 the Movie, Ghost in the Shell, Innocence (in competition at the Cannes Film Festiva 2004).
Team:
Festival Director: Shinichiro Inoue (former Editor-in-Chief of Newtype)
Artistic Director: Tadashi Sudo (Animation Journalist)
Secretary General: Taro Maki (Producer of Genco/"In This Corner of the World" "Mobile Police Patlabor" production)
2023 Call for Entries

 An animation work of more than 40 minutes, including end credits. Any type of animation can be submitted. The work must be completed after 2020.
Awards:
Grand Prix Prize 500,000 yen
Director's Award 250,000 yen
Screenplay Award 250,000 yen
Art Award 250,000 yen
Music Award 250,000 yen
Audience Award No prize money/trophy only.
In addition, new special awards may be established by an international jury.


Deadline: 23 December 2022
Event Dates
From

17/03/2023

to

22/03/2023