Overcome Film Festival 2023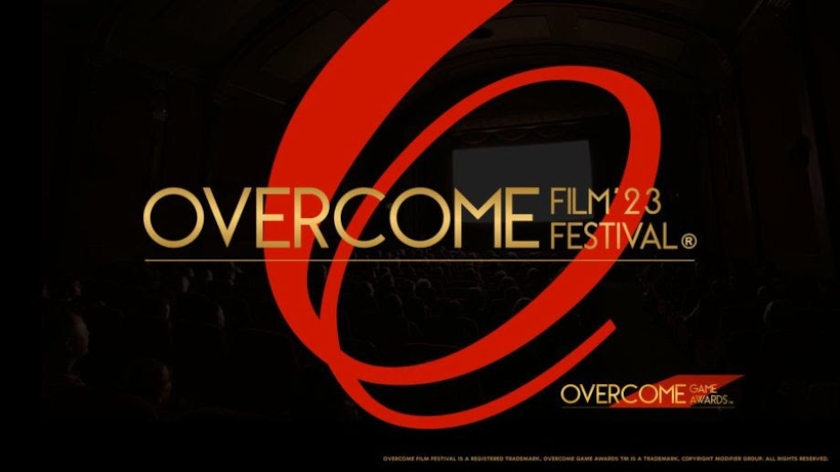 Category
ANIMATION & FILM FESTIVALS
Deadline | Event Dates (period)
Email
This email address is being protected from spambots. You need JavaScript enabled to view it.
Final submission deadline
2023-09-20
Submission/Registration Fee
Yes
Festival Description:
The Overcome Film Festival is the premier international event for all storytellers, filmmakers, developers, and artists to tell the world their stories of survival and triumph over adversity. The festival will be held on October, 23-29. The official program will include Features and Short Films (including animation), Music, and Games in multiple award categories including the Overcome Game Awards.
The festival aims to provide a platform for survivors to share their life experiences, give them a voice, and offer hope to others, regardless of their background. This season's video game competition section is open to games in all related genres, including single-player, multiplayer, and mobile titles across all major platforms. All games submitted should align with the theme of the event.
2023 Call for Entries

The OVERCOME Film Festival will be presented in the competitive categories described below:
1. Short films;
2. Feature-length films;
3. Poetry audio narrative films
Only feature films, short films, and narrative audio poetry videos that were completed thirty-six (36) months prior to the OVERCOME Film Festival submission deadline can participate in the OVERCOME Film Festival.
Deadline: 30 July (regular deadline),  30 August (late deadline), 20 Sep (extended deadline)
2022 Festival Coverage
2021 Festival Coverage
2020 Festival Coverage

2019 Festival Coverage:
Winners and selections:
WINNER - BEST ANIMATED FEATURE FILM
TALES FROM THE LAKESIDE 2 (LENGEMESÉK 2 TÉL A NÁDTENGEREN), Directed by Zsolt Pálfi
Autumn arrives at last as the birds set out for their long flight to a warmer climate, we follow the change of season through the eyes of the Verdies. Suddenly the water rats launch a terrible attack against the Verdiesand all creatures around the Lake. The two nations, Grimps and Verdies, have been enemies as long as anyone can remember but now, their only chance against the rats is to join forces against this attack. Nothing can stop Willy from achieving his lifelong dream of becoming a guard. Packed with plenty of adventure and appealing characters, we witness Willy Whistle in his struggle from green-haired youth to maturing into brown-haired adulthood. Along the way, Willy's antics actually inspire us with his sense of loyalty,responsibility, generosity and tolerance.

WINNER - BEST ANIMATED SHORT FILM
Flipped, Directed by Hend Esmat and Lamiaa Diab
FLIPPED explores the absurdity of a world where the roles of kids and adults are switched. The story follows a day full of bizarrely reversed interactions, unraveling the dynamics of this relationship. The kids are challenged to deal with the big size difference and unpredictable nature of the childish adults, while adults gain back kids' qualities, let go of all responsibilities and become children once again. The movie tackles maturity and parenting in a comic way. Whether it is seen from a parent's perspective or from the child's, the audience is left with thoughts about the nature of this relationship and how the roles inevitably change throughout the course of our lives.

OFFICIAL SELECTION
Shoot the Moon, Directed by William Rowe
Brothers Sam and Max can't agree on anything, but when Max's ambitions to fly to the moon in a cardboard box put them both in grave danger, it's up to older brother Sam to get them home safe.
OFFICIAL SELECTION
Aripi, Directed by Dmitri Voloshin
This story is about an astronaut who, as a child, dreamed of flying and being free. And now he seems to be flying in the sky, but he is actually locked in the capsule of a spacecraft. One day, minor problems lead to bigger problems, causing the spaceship to lose control and collapse on Earth. And now the astronaut will once again spread the wings of his dreams and return to childhood.
OFFICIAL SELECTION
The blue of salt, Directed by Alice Bohl
The blue of the salt is the journey of a young woman bruised by a mourning who tries to find peace in her memory. The train on which we embark with her is a night crossing until dawn, between dream and reality. She finds there the desire to live and be present to the world.
WINNER - BEST VOICE ACTRESS - Julie Flanders
Doubts, Voice and text by Julie Flanders and Animation by Phoebe Cavise
DOUBTS, a poem by Julie Flanders with animation by Phoebe Cavise, is both a light and serious reminder to believe in something better than your uncertainties. Conveyed with love and whimsy this short film is meant to shift and elevate the spirit of the viewer. A seamless marriage of word and image, DOUBTS is a philosophical amuse-bouche designed to please the mind and delight the senses.

WINNER - BEST AUDIOVISUAL NARRATIVE POETRY FILM
Break, Break, Break, Directed by André Almeida Rodrigues.  Break, Break, Break is a poetic and documentaty music video about the nostalgia of about the nostalgia of the daily life of a fishing community. A poetic film which extols the daily and simple aspects of life of fisherman.

OFFICIAL SELECTION
No body, Directed by haemin ko
A traditional charcoal animation with an autobiographical experimental animated poem. Based on directors journals which is about her immigration experience in London, Nobody explores relationship between city and me through three emotional chapter. Excitement, frustration and hope.
Event Dates
From

23/10/2023

to

29/10/2023