Pixel Vienna Animation Festival 2023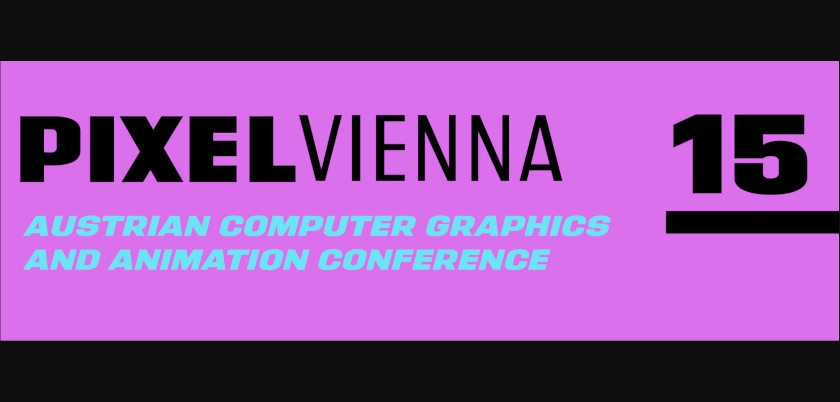 Category
ANIMATION & FILM FESTIVALS
Deadline | Event Dates (period)
Email
This email address is being protected from spambots. You need JavaScript enabled to view it.
Final submission deadline
2023-09-28
Submission/Registration Fee
Yes
Festival Description: PIXELvienna is the Annual Austrian Computer Graphics and Animation Conference taking place in the beautiful setting of Vienna. Providing international perspectives, talks, workshops, and an Animation film festival in all fields of computer graphics, PIXELvienna also presents the SIGGRAPH Computer Animation Festival and the legendary PIXEL Battle & Party. Recently added to the program, is the Austrian CG Award. Every year, PIXELvienna invites well-known national and international computer graphics, computer games, and computer film professionals to present their work. In the past 15 years artists, producers, and directors from very diverse backgrounds shared their passion and knowledge. PIXELvienna arose from the drive to connect Computer Graphics professionals and to build a community to share experience and knowledge. While PIXELvienna grew over the past years, the original idea is still the same. PIXELvienna is entirely organized and operated by the Austrian CG community, a team of volunteers who deliberately work all year to make the conference an unforgettable experience for all attendees. Being an international event, the official conference language is English only.
2023 Call for Entries
Films can be submitted to Pixel Vienna Animation Filmfestival if they correspond to the definition of animation formulated by the International Animated Film Association, ASIFA: "the art of animation is the creation of moving images through the manipulation of all variety of techniques apart from live action methods".
There are two categories:
Student animation film: short animated films made by a student or a film school (graduation films or not) after January 1st 2021.
Professional animation film: Short film – less than 20': short animated films made after January 1st 2021.
Deadline: 29 March (super early deadline), 31 July (standard), 28 September (late)
Event Dates
From

17/11/2023

to

19/11/2023