Spark Animation Festival 2023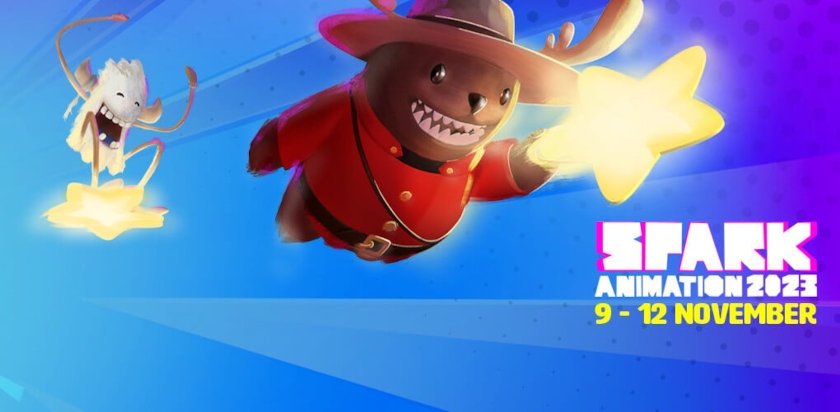 Category
ANIMATION & FILM FESTIVALS
Deadline | Event Dates (period)
Email
This email address is being protected from spambots. You need JavaScript enabled to view it.
Final submission deadline
2023-10-10
Submission/Registration Fee
Yes
Event Description
The 2023 edition of SPARK ANIMATION is a hybrid event with both in-person and online events. Online programming will be available to stream worldwide until 30 November 2023. The Spark Computer Graphics Society welcomes audiences to participate in in-person programming taking place 9 - 12 November 2023 in Vancouver, Canada.
ABOUT SPARK CG
Founded to promote and foster Vancouver's computer graphics community, Spark CG has organized the SPARK ANIMATION and SPARK FX (visual effects) conferences and festivals since 2008. In addition to the two annual signature events, Spark CG also hosts events that attract internationally renowned speakers and local industry professionals. To serve and support the dynamic local animation and computer graphics community, Spark CG is constantly highlighting leading artistic and technological advancements through conferences, film festivals, and events that provide insight into the evolution and latest techniques in animation and visual effects. Since its inception, the SPARK CG Society has been committed to equality and better inclusion.
2023 Call for Entries
The festival is looking for local, national, and international animated projects including:
• Animated Feature Films
• Animated Short Films
• Animated Student Films
• Commercials (including PSAs & Self-Promotion)
• Music Videos
• Game Cinematics, Teasers & Trailers (real-time or pre-rendered)
• VFX Narrative Short Films
Accepted Styles:
• Computer Animation (2D & 3D)
• Traditional Animation
• Stop-motion Animation
Projects must have festival premieres in British Columbia, Canada. Projects already available online or on streaming platforms still qualify as long as the platform is not a British Columbia, Canada-based festival. To be considered for competition, projects must have been completed after 1 January 2022.
Deadline: 10 October 2023
2020 Festival Coverage
2019 Festival Coverage
A multi-stream event, SPARK ANIMATION thrives on bringing together industry experts with newcomers, and that principle extends into the festival which provides a showcase for both established filmmakers and fresh new talent. Since opening the festival to submissions in 2014, SPARK ANIMATION has attracted top animation from around the world and many of the projects recognized at the festival have gone on to win numerous awards — including Oscars. Notable titles include "The Dam Keeper" (Academy Award nominee), "We Can't Live Without Cosmos" (Academy Award nominee), "Bear Story," (Academy Award winner in 2015), "Dear Basketball" by Glen Keane and most recently this year's Oscar winner, Domee Shi's "Bao."
2018 Festival  Coverage

Event Dates
From

09/11/2023

to

12/11/2023