West Lake International Animation Festival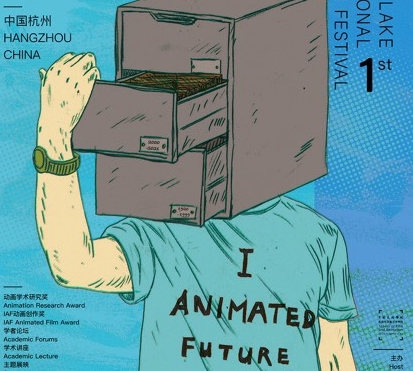 Category
ANIMATION & FILM FESTIVALS
Deadline | Event Dates (period)
City
China Academy of Art, Hangzhou
Email
This email address is being protected from spambots. You need JavaScript enabled to view it.
Final submission deadline
2021-09-30
Submission/Registration Fee
No
Festival Description:
West Lake International Animation Festival is an animation art exchange platform integrating competitions, screenings, exhibitions and forums, which is held every two years.
IAF is the abbreviation of "I Animate Future", which means "I use animation to record the future". This is also the overall concept of the West Lake International Animation Festival – to create a pioneering camp for Chinese animation art and explore the possibility and extension of contemporary animation language.
Animation art is an art form that integrates painting, film, digital media, photography, music, literature and many other categories. The animation discipline has undergone a lot of changes since the new century, and it has tremendous development and extension in the fields of technology, concept and application. These changes affect both the way animators seeing the world and how to get along with it. Also, they are bringing animation to an important position in the broader contemporary visual culture and communication. Based on this background, IAF was founded to explore the contemporary expression of animation creation and research worldwide, and to pay attention to the interaction between innovation media and social life under the context of the times. At the same time, IAF , paying attention to the current status of animation education and discussing more possibilities, also has focused on the scene status and problem horizon of China's independent animation creation since the 21st century.
2021 Call for entries
After a delay of almost two years due to covid-19 the first West Lake International Animation Festival (IAF) will take place in Hangzhou, China in November 2021. Filmmakers and researchers are invited to participate with their films and/or research proposals.
IAF is hosted by the China Academy of Art (CAA), which has a century-old school history, and will be held every two years. The theme of IAF 2021 is "Chinese Independent Animation in the 21st Century".

The festival program includes screenings, academic forums, lectures, animated film competitions, in addition, to encourage and expand the theoretical research on animation, IAF has set up a special section, the selection and support of academic research on Chinese animation. Researchers are invited to submit their papers about Chinese animation. The winning papers will be published by the publishing house of the China Academy of Art after the event.

Animated films from all over the world and/or research proposals on Chinese animation can ow be submitted.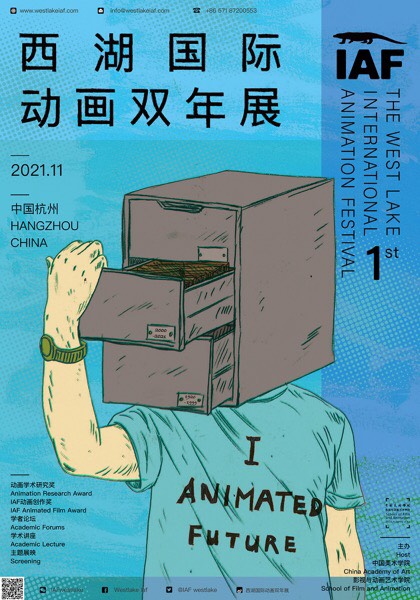 Event Dates
From

01/11/2021

to

30/11/2021