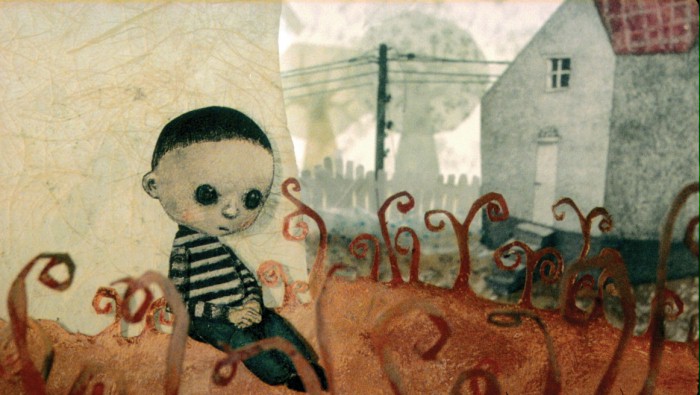 Anders Narverud Moen, director of Fredrikstad Animation Festival, portraits contemporary Norwegian animation.
The modern era of Norwegian animation arguably started in the mid-90's with the establishment of several prominent animation studios, festivals and animation studies.
 Prior to this, the Norwegian animation scene was predominantly centered around the work of key individual artists, such as Kine Aune, Morten Skallerud, Thor Sivertsen, Ivo Caprino, Inni Karine Melbye, Bjørn Aronsen and Trygve Rasmussen. At the time, dreams of a national animation industry seemed far fetched. These pioneers were driven by a strong passion and dedication to the production of their films and had few institutions to rely on.
 In the early 90's, studios such as Tegnefilmcompagniet and Studio Magica were instrumental in setting up the budding Norwegian animation industry. Volda University College was established in 1993, thus giving Norwegian animation its first educational institution. The following year saw Fredrikstad Animation Festival being held for the first time in Oslo, and the founding of Qvisten, which today is a major Norwegian animation studio. Mikrofilm, the animation studio behind Norway's latest Oscar winning film The Danish Poet (2008), was established in 1996. These institutions and studios were crucial in laying the foundation for today's industry and setting the bar for the high-quality work that is now being produced.
A key filmmaker who gained recognition in the international animation industry early on was the Moscow born director and animator Pjotr Sapegin. His first international success Mons the Cat screened at 30 festivals around the globe, and his later films One Day a Man Bought a House and Arai were even more successful, firmly establishing Pjotr as a central figure within the contemporary Norwegian animation scene. Many young filmmakers and aspiring directors were first introduced to animation through Sapegin's films and the works of Studio Magica in the 90's.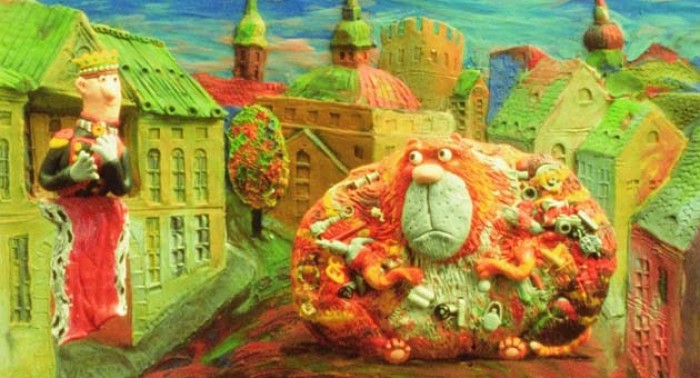 Mons The Cat
The 90's also saw the release of the first feature-length Norwegian animated film in two decades. John M. Jacobsen and Nille Tystad's Gurin with the Foxtail (1998) was based on the well-known characters and stories of the Norwegian artist and author Kjell Aukrust. These same characters had also inspired Ivo Caprino's making of The Pinchcliffe Grand Prix (1975), which still holds the Norwegian box office record, having sold five million cinema tickets.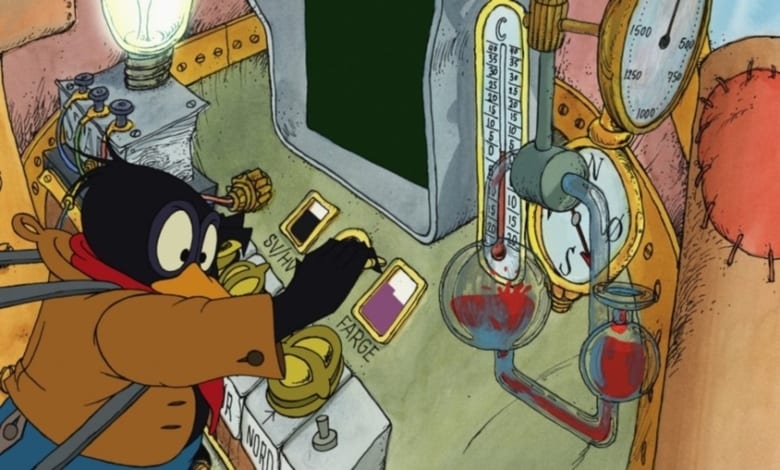 Gurin With The Foxtail
With the latest stop motion trilogy by Maipo and Qvisten animation featuring Aukrust's characters Solan and Ludvig (Eng: Louis and Luca), Kjell Aukrust is the author who has inspired the most film adaptations in Norwegian cinema. With Gurin with the Foxtail, producer John M. Jacobsen managed to establish an environment for production at a time when there were no major studios for animated features.
Another important feature that started production in the same decade, was Norway's first CGI feature, Free Jimmy (2006), directed by graphic novelist and multi artist Christopher Nielsen. It took ten years to complete, and was the most expensive Norwegian film at the time of its release. Despite a difficult production process, it was a huge success, being selected for screening at the International Critics' Week (La Semaine de la Critique) in Cannes and winning the Crystal award for best animated feature at the Annecy International Animated Film Festival in 2007. Storm studio, established during the production, is one of the leading VFX studios in the Nordic countries today.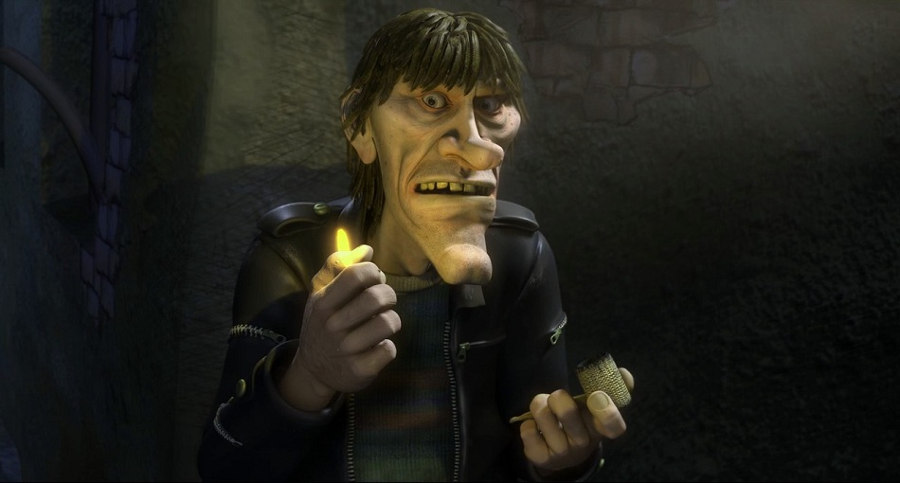 Free Jimmy
Both Gurin with the Foxtail, Free Jimmy and subsequent features cultivated new talents within animation and provided them with first hand experience with large-scale CGI and VFX productions. This was fundamental in establishing a more professional animation and VFX industry in Norway.
In the last ten years, there have been two to four theatrical releases of Norwegian-produced animated features every year, with Qvisten Animation and director Rasmus Sivertsen being the most prominent filmmakers. Sivertsen is today one of Norway's most active directors, with nine features and three TV-series on his resumé.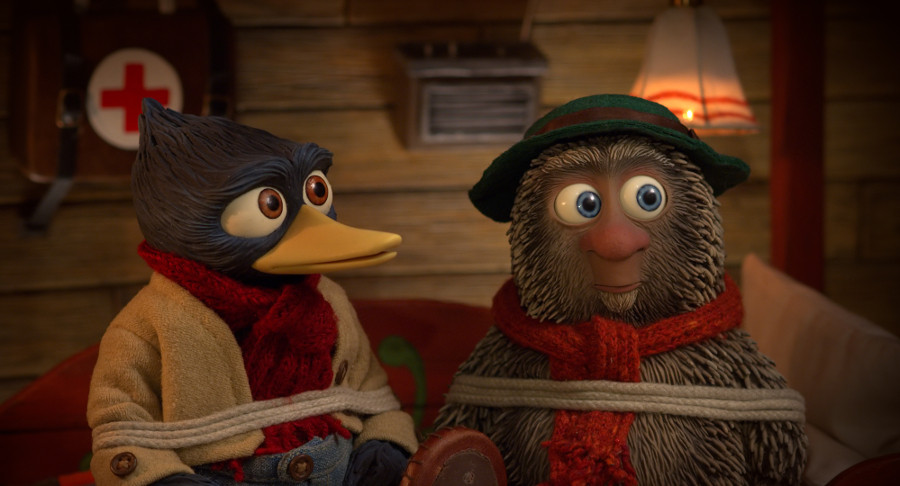 Louis & Luca: Mission To The Moon
The production of animated short films has increased over the decades, and several Norwegian directors have made their mark on the international animation scene. Animated short films were an artistic highlight of the Norwegian film industry at the end of the first decade in the new millenium. Torill Kove won an Oscar for The Danish Poet (2006) in 2008, and Anita Killi received outstanding recognition for her film Angry Man (2009), which was the most highly awarded Norwegian animated film of 2010. Many highly acclaimed short film makers started their careers during this decade, receiving increased financial support for their productions from the Norwegian film institute.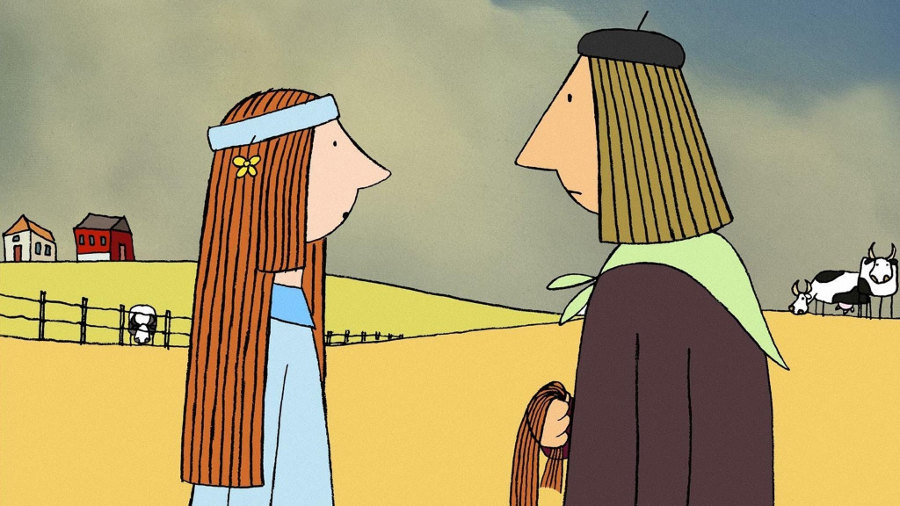 The Danish Poet
Prominent among these short film makers is the animation studio Mikrofilm, which produced two of Torill Kove's Oscar nominated films, as well as films for directors such as Kajsa Næss, Kristian Pedersen, and Julie Engaas. Engaas also collaborated with True Fiction A/S and producer Cecilie Bjørnaraa to make her film Blame it on the Seagull (2013).
Common to all these short film makers is an artistic vision and a strong drive to tell stories with a theme of social conscience. Working mainly in 2D, these filmmakers use a mix of techniques to diversify the look of their films. 3D filmmakers have also received recognition for their short films, with Rune Spaans' film The Absence of Eddy Table (2016), adapted from the work of Canadian artist Dave Cooper, a definitive highlight.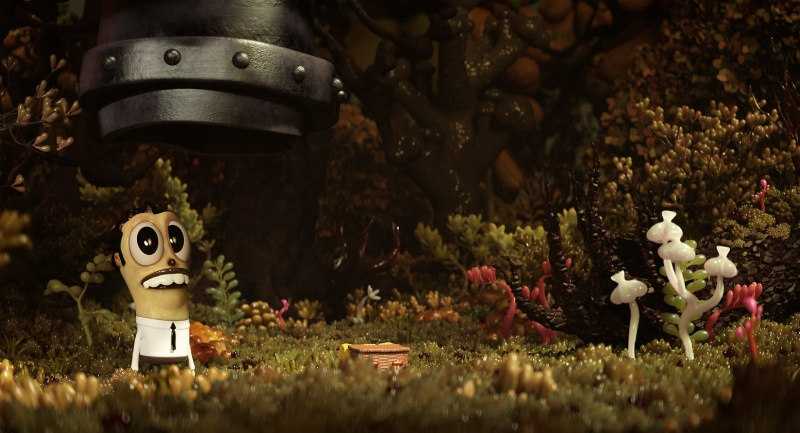 The Absence of Eddy Table
Today, the Norwegian animation industry consistently delivers productions of high artistic quality that also top the box office at cinemas. The industry is in rapid growth, with the regular production of high profile animated films in both 3D, 2D and stop-motion. It will be interesting to follow the continuing development of this diverse animation scene.
Anders Narverud Moen is Festival Director of Fredrikstad Animation Festival