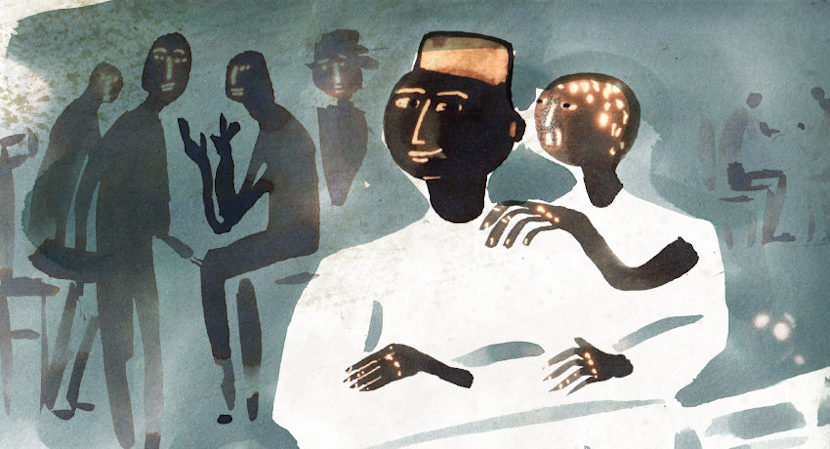 A 1905 feminist utopia and a short story in colonial Benghal, India becomes the basis of a new feature animation film by Spanish director Isabel Herguera.
Sultana's Dream is inspired by the personal accounts and diaries of Spanish director Isabel Herguera, whose resumé includes the short awarded animated La Gallina Ciega (2005), Ámár (2010), Bajo la Almohada (2012), and  Amore d' inverno (2015) [watch it here].
The film boasts a 4-country co-production: Spain (Abano Producións, Uniko Estudio Creativo, Sultana Film and El Gatoverde Producciones), Portugal (Sparkle Animation) Italy (Stelmo Production), and Germany (Vamos Animation).
Sutlana's dream investigates the place of women within a semi-documentary tradition, based on the eponymous feminist utopian story, written in 1905 by Rokeya Shakhawat Hossain. Hossain came from Pairaband (b. 1880), a small village in British India (now Bagladesh), and was an intrepid champion for women's advancements in society, in both her writings and actions. Herguera uses the Rokeya Hossain short story Sultana's Dream as a film making device and a research tool of contemporary director Ines; Ines tries to educate contemporary women through art and animation, but her own life is intertwined with fiction.
Watch  the first teaser for Sultana's Dream
Director Statement (Isabel Herguera):
In the year 1905, the Bengali writer Rokeya Hossein dreamed of a utopian land governed by women. More than hundred years later, Inés, a young artist who is unable to dream, decides to take a journey in search of Rokeya's Ladyland. She travels through contemporary India, a country divided between the desire for progress and the celebration of tradition.  Sultana's Dream the novel fell into my hands while I was looking for shelter from the rain in Delhi in 2012. The cover showed a couple of women flying a spaceship rendered in Gondh style, a particular tribal art of North East India that I like very much. As soon as I read the first lines of the story, I knew this was a film I wanted to make. Since then, Rokeya Hossain and her science-fiction feminist utopia became my dream.


The film is eclectic in form and in concept. We tried to create a space where the different visual styles can weave a single story. The life of Rokeya Hossein, the tale of Ladyland, and the journey of Inés through India today. The film is a travelogue that mixes fiction with documentary, and the ancestral with the futuristic  - Isabel Herguera

The free-spirited George Sand, the confused but trustworthy Sudhanya and Rokeya Hossain herself are her partners in this cinematic journey, which is graphically represented in mixed techniques. The 2D animation style here is very distinctive, mixing in silhouette characters and their backgrounds, but still registering individual expressions clearly and potently.
We saw the first glimpses of the film in development during 3DWire Market 2017 (Segovia, Spain). By now, Sultana's Dream has the Creative Europe Media support. With funding from Spain and Italy (Ministry of Culture, Basque Government) secured- obtaining the highest score in project quality, the project is about to finalize its budget in Portugal and Germany (being also in the line for Eurimages support).
Creatively, the film layout has been completed, and the art team is working on backgrounds, color palette and coloring technique. Isabel Herguera has designed the animation style for each part of the story, and the animation crew are now working on their respective parts. An exciting project overall.