World Festival of Animated Film Varna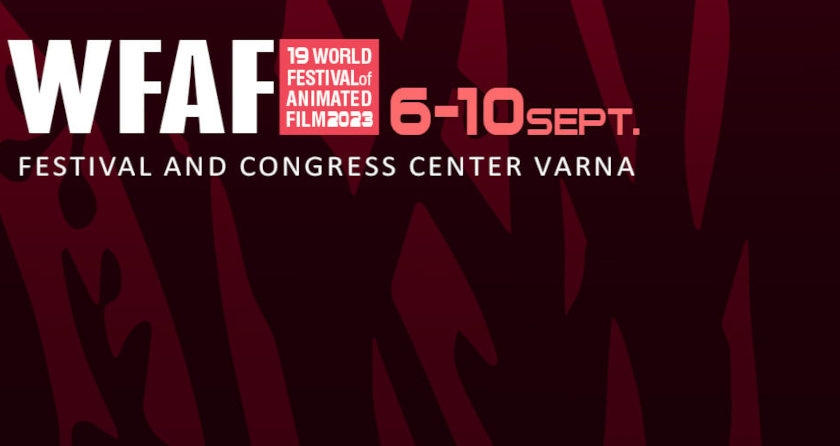 Category
ANIMATION & FILM FESTIVALS
Deadline | Event Dates (period)
Final submission deadline
2023-06-01
Submission/Registration Fee
No
Festival Description
On the Black Sea shore authors and colleagues, people from all kinds of backgrounds will meet with some of the best authors in this kind of cinema. People from all continents will present their works, and share with the spectators their stories through the magic of the moving drawings.
The World Festival of Animated Film, WFAF, is an event for all kinds of filmmakers from around the globe, with our sole aim to showcase both the cultural and artistic significance of the Art of Animation.
2023 Call for Entries (Archive)

Categories:
Short films – from 1 to 25 minutes
Feature films – over 45 minutes
Children's films – from 1 to 25 minutes
Students' films – from 1 to 25 minutes
Horror films – from 1 to 25 minutes
Erotic films – from 1 to 25 minutes
Eligibility criteria:
The film has to be completed after January 1st, 2021 and must have not participated in any competition program of previous editions of WFAF Varna. .The duration of the project must fit the category it is submitted to: 1 – 25 minutes for Short films, Student films, Children's films, Horror films, Erotic films and over 45 minutes for Feature films.. 
The Festival is organized by the World Festival of Animated Film Association, The Festival and Congress Center Varna with the support of the Bulgarian Ministry of Culture, Bulgarian National Film Center, and the Municipality of Varna
Deadline: 1 June 2023 (applications start from 14th February)

NB: 2024 Festival Dates are tentative
Event Dates
From

06 September 2024

to

10 September 2024