2020 Dates and Call For Entries to Follow
Festival Description:
Organizer  of  the Rising  of  Lusitania-AnimaDoc  Film  Festival is Animation Across Borders, in collaboration with Big Adventure Cinema. Rising of Lusitania  -AnimaDoc Film Festival will be held on Liverpool (UK), 1-3 February 2019 . Venue: The Tapestry Liverpool.
The base of the Rising of  Lusitania -AnimaDoc Film Festival is international competition dedicated entirely  to animated documentaries.
The first recognized example of animadoc (animated documentary) is Winsor McCay's short film "The Sinking of the Lusitania" (1918, 12-minute-long), which uses animation to portray the 1915 sinking of RMS Lusitania. The port of registry for RMS Lusitania was Liverpool. Now, 100 years after the premiere of Winsor McCay's movie and 103 years after Lusitania's tragedy, we want to commemorate those facts and those people through the international film festival held in the amazing multicultural city of The Bealtes and Lusitania.
2019 Festival Coverage:
Special Screening:

(03. Feb. at 8 PM: will be a very special screening of the great movie about a great woman - JANKA (Poland 2018, 50'), directed by Adela Kaczmarek Siwińska.
This portrait of Janina Ochojska, Head of the Polish Humanitarian Action (Polska Akcja Humanitarna (PAH)) , shows, above all, her private face. It is revealed by the narration of the protagonist herself and animated pictures inspired by her memories and illustrated with Grzegorz Turnau's music. The story of her first kiss, the study of astronomy, youth marked with polio and the documentation of visits to countries engulfed in hunger and conflicts make threads of the same story, one about a sensitive human being, open to the world and assertive in her actions. This movie combines classical documentary and animated documentary. The film's producer is Serafiński Graphic and Film Studio.
Before JANKA, the short award-winning animated documentary "The Governance of Love" directed by Adela Kaczmarek will be shown.
Adela Kaczmarek » a graduate of the Graphic Arts Department at the Academy of Fine Arts in Krakow. Her diploma film, "Bay" (2008), made at the Professor Jerzy Kucia's Animated Film Studio, won a special award at the Polish Festival of Original Animated Films (OFAFA) in Krakow. She debuted with a short film "The Full Sun" (2012). She participated in the POLSKA.DOC workshop, where she made "The Governance of Love" and won several prizes (O!PLA, DOXA, Short Waves).
Festival Jury:
JULIETTE MARCHAND  is a French former student from ENSAD (School of Art Decoratif) in Paris were she learnt Video and animation and directed animation movies. After an international career in different studios, as a director of art director, she teached in MICA, American university in Baltimore and mentorised the animation MASTER films at Gobelins Paris, animation school, for a couple of years. Juliette Marchand is actually the VAF programmer in Viborg, Denmark:

KIM NOCE is an Italian Artist & Filmmaker resident in UK. Her work has been screened in hundreds international film festivals, displayed in art galleries, broadcasted in major TV channels and won several prizes around the world. In the last ten years  Kim has directed and animated eight independent short films for the festival circuit, seven-commissioned short films from funders such as the BBC, Channel 4, HLF and the BFI. She have also created ten animated installation/performance pieces one of which was included at a group show at Tate Britain.

Alongside her personal films and research she works for the commercials & broadcast industry. She has been commissioned work as a Director, Animation Director, 2D animator and compositor on series of productions such as: a BAFTA nominated TV series for the BBC; five large scale animate theatre projections for the Weinstein co and Warner Bros; several commercials, idents and countless corporate animation pieces

Since 2005 she co-created the collective www.mewlab.com and she is currently represented by Film Club Productions at Th1ng. Kim is currently the course leader of MA animation at LCC and an Animation Lecturer at the NFTS, and holds master classes around the world. She holds am MA in Animation from the NFTS and a BA in Fine Art from BRERA Accademia di Belle art in Milan.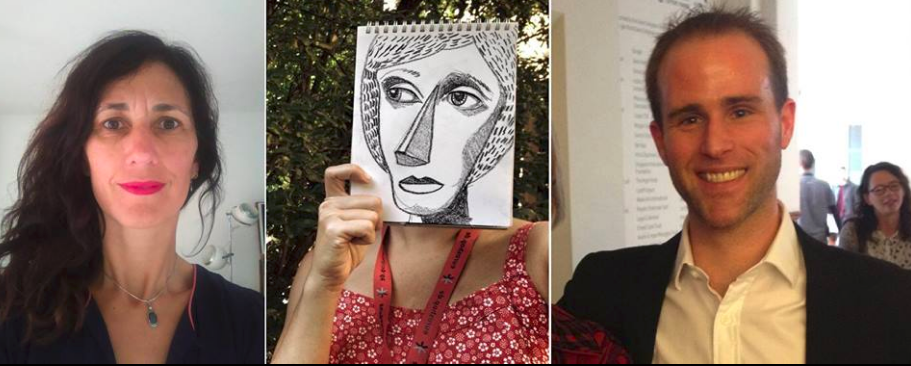 AARON WOOD is the Co-Founder and Producer at London animation company, Slurpy Studios, who create a range of animated content for commercials, education and entertainment platforms. Away from Slurpy, he co-owns Skwigly Animation Magazine and, as Marketing Director, is responsible for managing advertising/promotional aspects, establishing partnerships, managing the website, and overall marketing. Additionally, he runs animation-festivals.com, the only website dedicated to listing and covering animation-specific film festivals around the world.
Festival Poster:
Official poster created by independent Ukrainian artist, Mariia Snisarenko, also responsible for ROL logo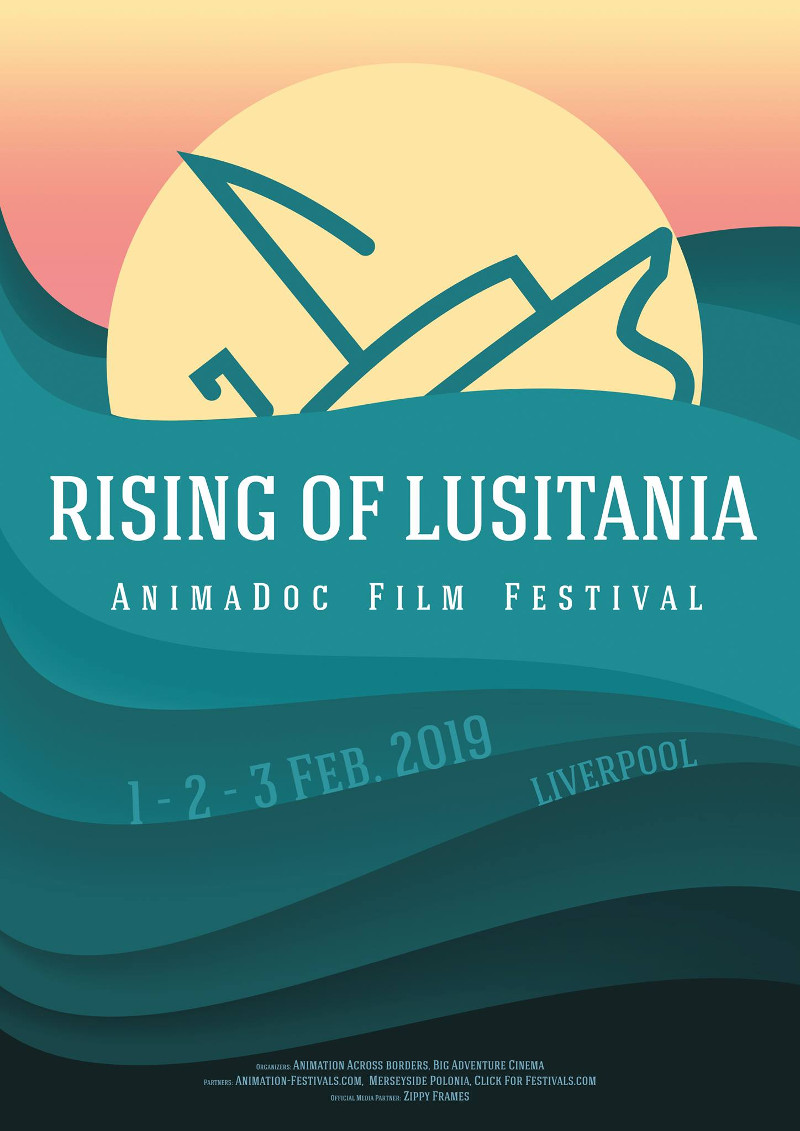 Archive: Call for entries:
The festival accepts animated documentaries, from all over the  world, done in any animation technique, not longer than 30 minutes (with  closing credits), where the animation at least 90% of the full movie length and realized after January 1st, 2017.