Call for entries

The sixteenth annual Animation Block Party festival will take place September 20-22, 2019. The festival's opening night headliner is Picture This, a live animated comedy showcase including the best standup comedy talents of NYC. Animation Block weekend festival screenings will take place at BAM Film, located at 30 Lafayette Avenue in Brooklyn.
You can submit your work online through Without A Box. You may submit more than one film, but please submit a separate entry for each film you submit. All animation films must be in the time range of 30 seconds to 30 minutes. All genres are welcome, but animation only.
Full festival lineup for 16th annual Animation Block Party lineup announcement date is July 31, 2019 at the festival website.
Submission fees
EARLY (April 15, 2019)
Regular: $25 per film
Student: $15 per film
STANDARD (May 24, 2019)
Regular: $30 per film
Student: $20 per film
LATE (June 28, 2019)
Regular: $35 per film
Student: $25 per film
Award categories
Best In Show
Original Design
Student Film
Animation For Kids
Audience Award
ABP prizes include software from Dragonframe, FlipBook from DigiCel, animation art supplies, t-shirts and DVDs.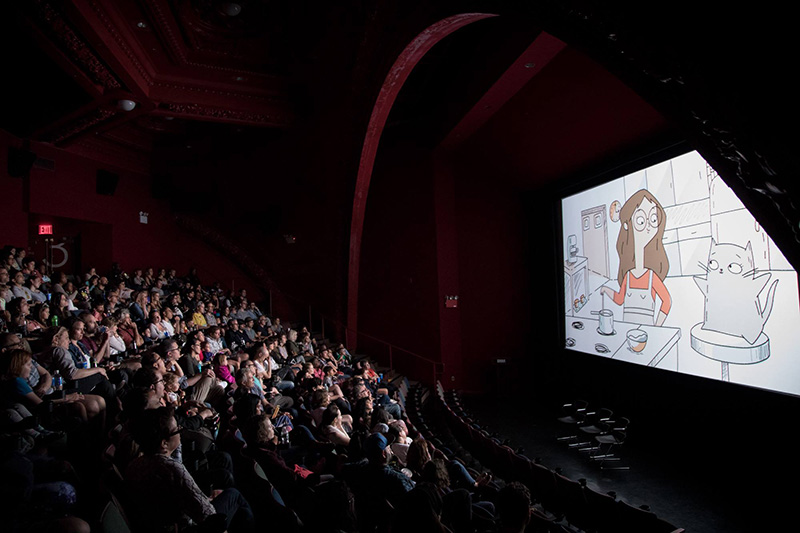 Read the regulations at the festival's website
Submit your entry via Withoutabox
Deadlines: 15 April 2019 (early), 24 May 2019 (standard), 28 June 2019 (late)
Submission fee: early - 25$ (15$ for students), standard - 30$ (20$ for students), late - 35$ (25$ for students)