2020 Call for Entries:

Next edition of Anifilm taking place in Czech Republic May 5–10, 2020 opens  submissions for your animated films, music and abstract videos or computer games! Now you can submit VR films as well!
Eligible are works finished after January 1, 2019 in the following categories:
Feature Film
Short Film (no longer than 50 min)
Student Film
Music Video
Abstract and Non-narrative Animation
VR Film
Independent Computer Games

Czech Horizon

 Short films / Student films / TV / On-line Film and Series / Music Video / Commissioned Work
2019 Festival Coverage
2019 Anifilm Jury:
Competition of Feature Films:  Producer and director Anca Damian, author of successful animated documentaries Crulic – The Path to Beyondand The Magic Mountain, French producer Ron Dyens ( Sacrebleu Productions), Anna Vášová, dramaturge and screenwriter (The Websters, Mimi and Lisa) with experiences from the Czech Television, European Broadcasting Union and the Visegrad Animation Forum (now CEE Animation).
Short and student films competition: Swiss director Georges Schwizgebel, Swedish anidoc specialist Jonas Odell,  Czech animator Kateřina Karhánková.

Abstract and non-narrative animations and music videos: Tomek Ducki, Annegret Richter (German Association of Animation Film), Max Hattler

Games jury: Journalist and game studies researcher:  Tereza Krobová, animator and  game developer Jaromír Plachý, Dutch game developer Adriaan de Jongh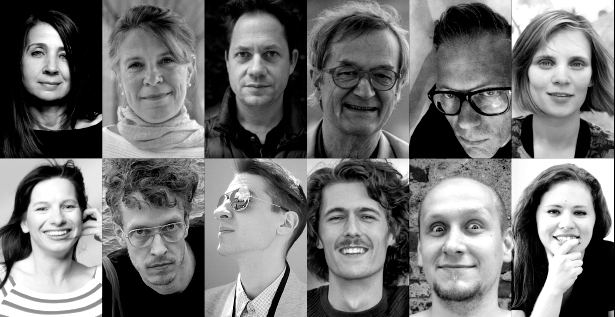 Poster
The 2019  upcoming edition of Anifilm has already got its new visual design. It was created by young director, animator and graphic artist Veronika Zacharová. She has drawn attention to herself as a student of animation of the Tomáš Baťa University in Zlín with her humorous films The Bearytales (Co medvědi rádi), ZOO Story (Co se stalo v ZOO), House (Domek) and Wandering Bondy (Egon Bondy o filozofii a tak vůbec). Veronika comments her design with the following words: "Animation is a medium of endless possibilities. The visual design of Anifilm 2019, based mainly on variety and freedom, is a result of the author's original interpretation of a note from the manual for the new visual design competition participants: 'The jury will most likely disadvantage designs with fish motives.' Apart from them, the central and unifying motive is expressive and repetitive colourfulness. Veronika already diligently works on the festival jingle about which she says: "It will focus on a potential festival visitor whose everyday routine is intensively attacked by a week infused with animation spent in Třeboň."
2018 Festival Coverage: