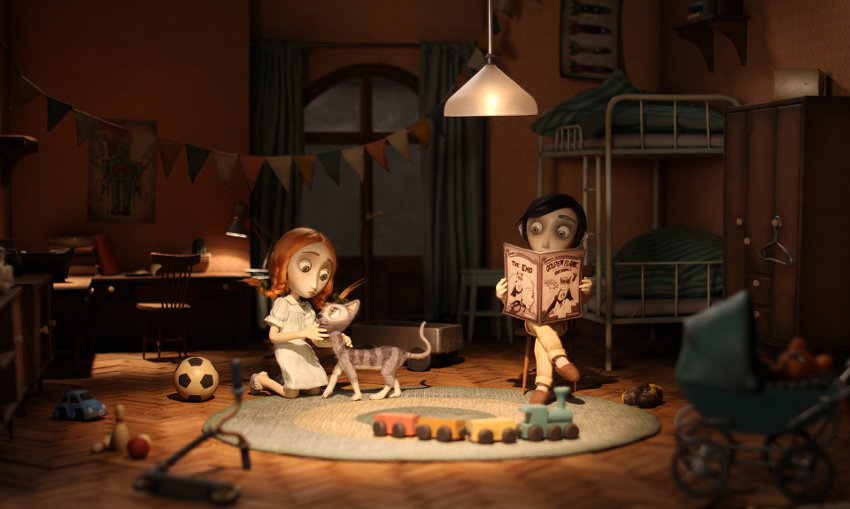 A stop-notion animation feature comes up from Central Eastern European countries, Of Unwanted Things and People.
The animated feature film 'Of Unwanted things and people' was pitched at Cartoon Movie 2019, where it won the Eurimage Co-production Development Award. Co-produced by the companies Maur Film (Czech Republic), Artichoke (Slovakia) and ZVVIKS (Slovenia), this stop-motion 70-minutes film for young audience has just welcomed a French partner: the production company Vivement Lundi!
The 70-minute stop-motion feature is adapted from short stories by Czech author Arnost Goldflam, Of Unwanted things and people  tells how an aging writer decides to leave legacy stories for his grandchildren. In his stories, the old man tackles themes that are often considered taboo in children's stories, but which can prove essential in their social construction: the death of parents, the loneliness of elderly people whose lives are more rhythmic than by routines, the fugue of a little boy who feels misunderstood by his parents and who finds refuge in a strange and wonderful universe.
The artistic direction of the film was entrusted to Patricia Ortiz Martinez. Manufacturing and production will be shared between the four co-producing countries and will be entrusted to four co-directors.
It is directed by David Súkup (CZ), Ivana Laučíková (SK), Leon Vidmar (SI), and Agata Gorządek (PL). Respective producers include Martin Vandas (MAUR film, CZ), Juraj Krasnohorský (Artichoke, SK), Kolja Saksida (ZVVIKS, Sl) and Wojtek Leszczynski (WJT / Likaon, PL).

Watch the trailer Of Unwanted Things and People:


The latest production partner to come on board, Vivement Lundi ! got closer to the project and signed a co-development agreement in January with Czech, Slovak and Slovenian partners., after a first meeting with the producers of the film as part of the CEE Animation Workshop last year.
The co-producers are currently working on the development of the script and hope to be able to start manufacturing the film next September. The production budget is 2.5 M €. Latest news (June 2020) include the film's support from Brittany regional funds (Région Britagne) for co-production