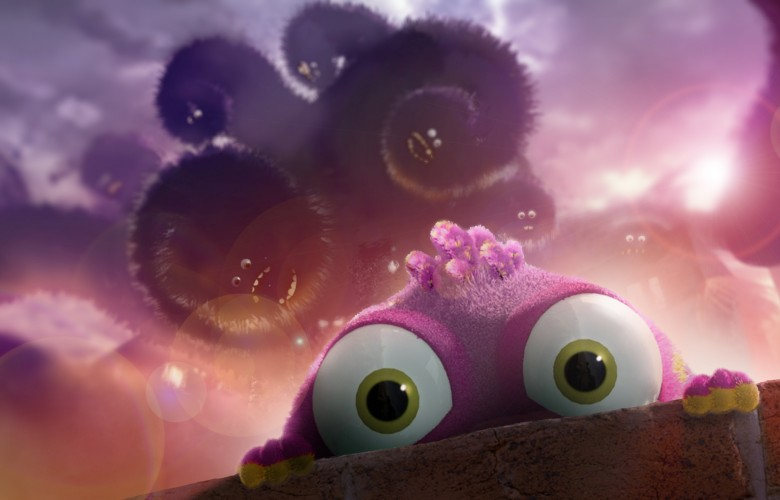 Fleak Animation Feature Project Gets Eurimages Co-Production Development Award
Details

Written by

ZF Team
The Council of Europe's Eurimages Fund has joined forces with ten co-production markets all over the world – and Cartoon Movie is one of them once again this year – in order to award the Eurimages Co-production Development Award.
The cash-prize of 20,000€ has been created to promote the Fund's role in encouraging international animated co-production from the initial stages of a project. The project has to be designed from the outset as an international co-production for cinema release and initiated by a lead producer based in a Eurimages country willing to co-operate with other partners internationally. The lead producer should aim to involve at least one other producer from a Eurimages country. The award, which takes the form of a non-reimbursable subsidy, must be used by the producers to cover development expenses of the animation project.

The Eurimages Co-production Development Award was awarded during the Cartoon Movie (Bordeaux, France) to the 3D computer project Fleak, produced by Anima Vitae (Finland) in co-production with Animoon (Poland) and Godo Films (France).
Fleak is a fantasy adventure animation feature about Lauri, a 12-year-old boy who loses his ability to walk, but gains a friendly creature from another dimension – and together they have to save both their worlds from a Shadow monster. Told from a child's perspective, this powerful story shows how imagination and a kind heart can help overcome resentment - Film Synopsis

The jury was composed of Karin Schockweiler (Film Fund Luxembourg – Luxembourg), Julia Müntefering (Telepool – Germany) and Eric Geay (SND - France). Nine European projects in development pitched at Cartoon Movie 2020 were nominated. The jury was impressed by the project "Fleak", a story about resilience with a magic touch and told in a very artistic original way. They particularly appreciated the fresh and new approach dealing with a sensitive and touching topic that can make a difference.
Since 1999, 365 films have been financially supported by CARTOON MOVIE with a total budget of 2.4 billion euros. Cartoon Movie is an annual forum aimed at strengthening the production and distribution of animated feature films in Europe organised by CARTOON with the support of Creative Europe - MEDIA, CNC (Centre national du cinéma et de l'image animée), Région Nouvelle-Aquitaine, Bordeaux Metropole, Invest Nouvelle-Aquitaine, the City of Bordeaux and le Pôle Image Magelis.