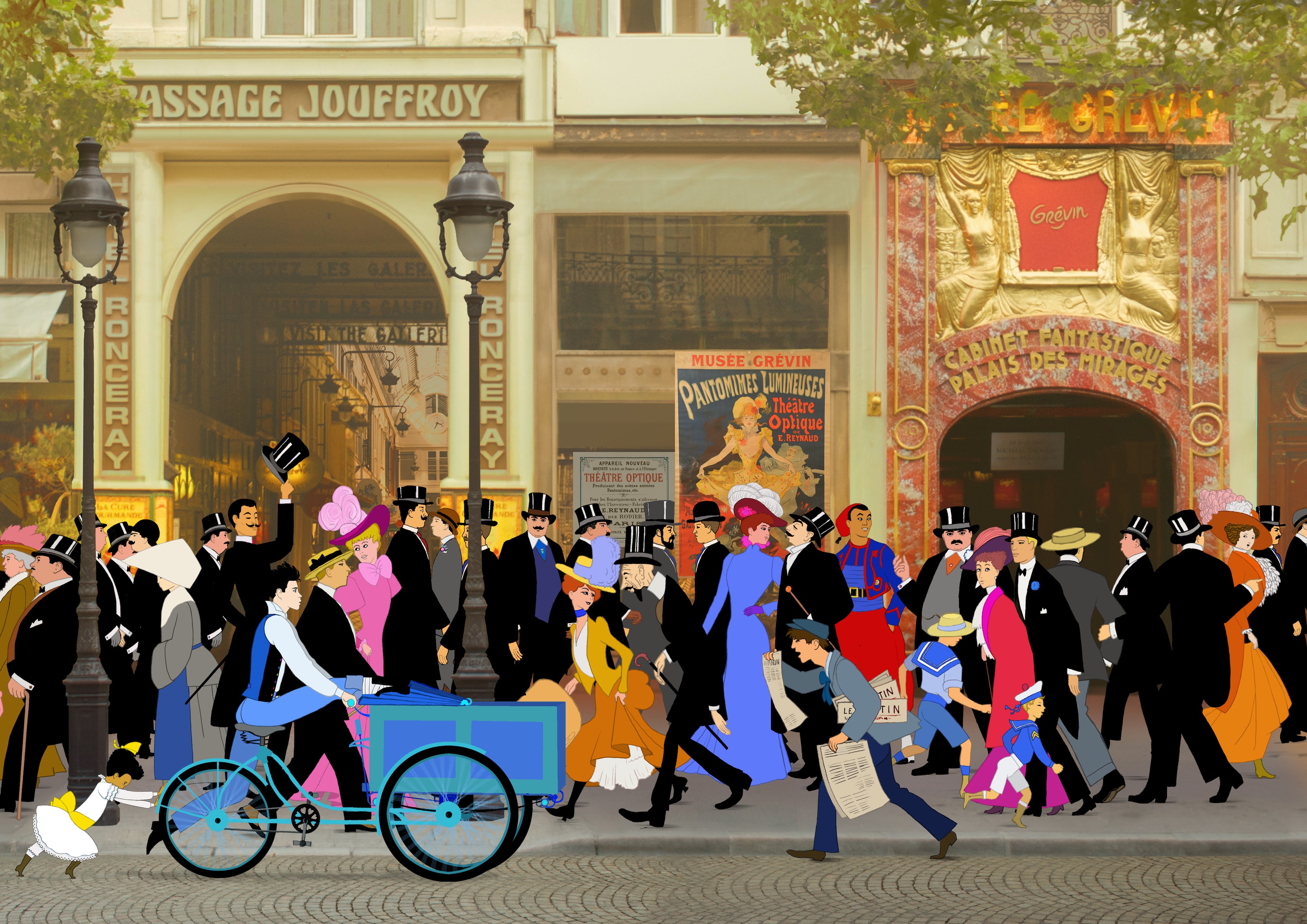 Michel Ocelot's  next feature film, Dilili à Paris will move to Paris and a signature period for the French capital, and will be the opening film at the 2018 Annecy Festival.
The director of Kirikou films, Azur and Asmar and Tales of the Night, returns from exotic surroundings to move to  the heart of Paris, and it is the opening film of Annecy Festival 2018.
With a budget of 6,9 m Euros, Dilili in Paris (Dilili à Paris) strives, according to its director, to represent both the passionate and enchanting (not necessarily beautiful) lifestyle of Belle Epoque Paris, and at the same time, draw attention to the women's place inside that big construction.
With the help of her delivery-boy friend, Dilili, a young Kanak, investigates a spate of mysterious kidnappings of young girls that is plaguing Belle Epoque Paris.  In the course of her investigation she encounters a series of extraordinary characters, each of whom provides her with clues that will help her in her quest… After Kirikou and Azur & Asmar, Michel Ocelot returns with an enchanting new tale of brave young heroes, mysteries and discoveries, kidnappings and ordeals, extraordinary places and magical encounters, in which good must challenge dark forces and triumph - Official synopsis, Wild Bunch
Christophe Rossignon and Philip Boëffard of Nord-Ouest Films, which has already produced Michel Ocelot's Azur & Asmar (2006), are on board for Dilili in Paris, in co-production with Studio O / Senator Film Produktion / Artémis Productions, with a backing support by Arte France Cinema.
Here's the film teaser:
Les Fees Speciales  and MacGuff handle the animation. Michel Ocelot has used hundreds of his own Paris photos as background references, and designs the characters. Watch the LCI video, which describes the process of animation (in French):
 Gabriel Yared (The English Patient, The Talented Mr. Ripley) composes the score, after his successful collaboration with Ocelot in Azur and Asmar.
Dilili à Paris will be released in France on the 10th of October, 2018 by Mars Films. Wild Bunch handles international sales.