Festivals
8 Animation Features for 2019 Animafest Zagreb

As the festival itself states, "Animafest's Grand Competition – Feature Film is traditionally a crossroads of most lavish and complex pieces of 'fine art as motion picture'. Films whose making requires years of painstaking work mostly include large crews and extensive financial investments, but sometimes they can arise from wondrous diligence and talented obsession of extraordinary individuals.
8 animation features have been selected for this year's line-up
Away, a film by the young Latvian author Gints Zilbalodis (1994). Focusing on the importance of individual aspirations at a time of global alienation both on the cinematic and non-cinematic level, Away is an archetypal tale of homecoming, following the adventures of a boy on a motorcycle, solving different physical and metaphysical barriers with the help of a small feathery friend.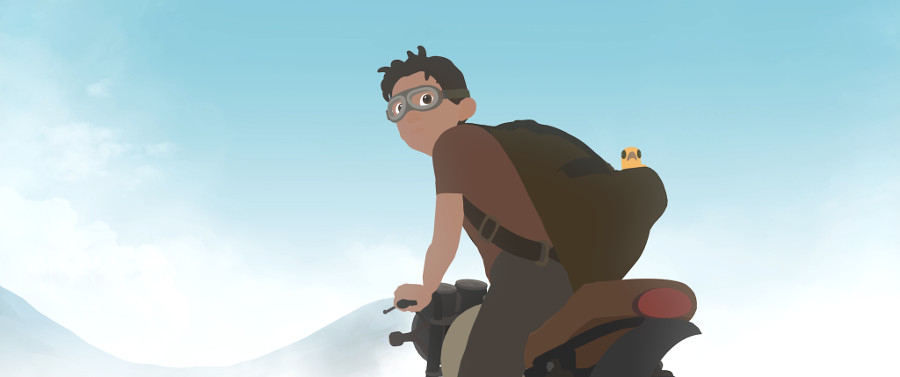 Visually much less lavish, but equally poetical Canadian film Ville Neuve by Félix Dufour-Laperrière is a black and white family-psychological etude set against the backdrop of social and political context and connecting collective and intimate levels in a characteristic Québécois setting. A story about an attempt of reconnecting with the ex-wife and son, inspired by Raymond Carver's short story, is entirely made by hand out of over 80 thousand drawings, with a particular disposition for dreary weather and psychologically nuanced characterisation.
The art crime film Ruben Brandt, Collector by the Hungarian-based Slovene veteran Milorad Krstić is based on a quirky assumption about psychotherapy by stealing art from world famous museums. This animated contribution to the genre of heist film, with aptly elaborate chase scenes, is often funny in its many and sparkling allusions (to Hitchcock, Méliès, Kurosawa, Eisenstein, Friedkin, Disney, Kazan, Godard, Tarantino etc.), Psychoanalytical thriller with elements of noir was computer-hand-drawn over the course of six years by an army of 150 animators,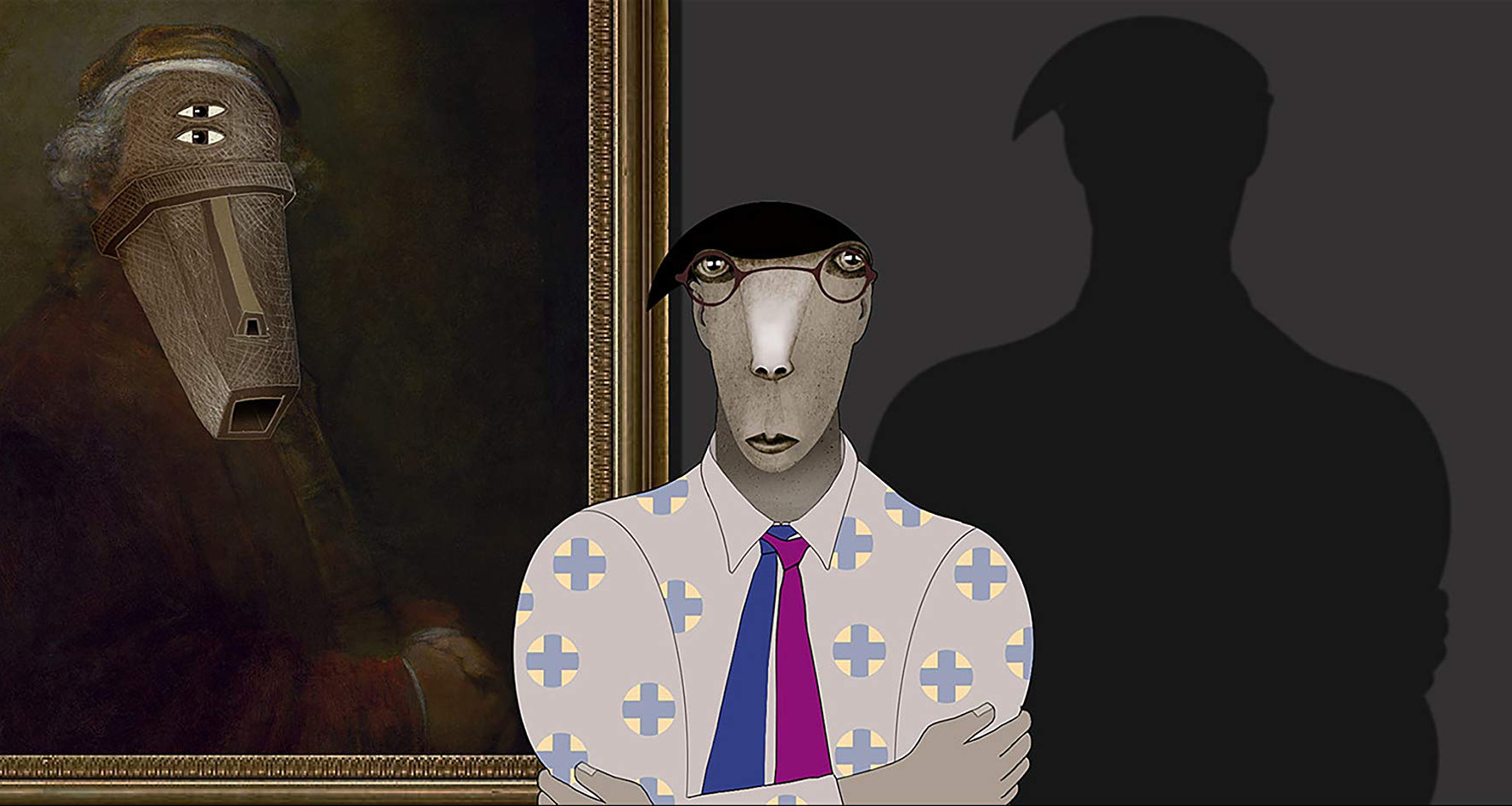 The Chilean film The Wolf House by Joaquín Cociña and Cristóbal León is a piece that drags horror, fairy tale and folklore from well-known interpretative frames of 'the return of the repressed as a monster' to the domain of engaged film. Initially an exhibition work in progress, the project in its cinematic form refers not only the opulent and disturbing unconscious, but also dictatorship, propaganda, religion, cultism and racism.Tthe film is inspired by the German cult Colonia Dignidad, led in Chile by the maniac abuser Paul Schäfer.
 Aragne: Sign of Vermillion by Saku Sakamoto is yet another psychological horror following the student girl called Rin in a gloomy rental flat, located in a 'problematic' neighbourhood, to say the least. Crimes, ghosts, monsters, shamans and mysteries, as well as mythological, grotesquely corporeal, entomological and medical motifs
The Spanish-Dutch production Buñuel in the Labyrinth of the Turtles by Salvador Simó is a biopic about the making of Buñuel's documentary film Land without Bread. Shortly after the shocking L'Age d'Or, Buñuel, somewhat fed up with empty artism, turned to an engaged project of extremely social sensibility which is, based on a apocryphal tale (which the film takes as a true story), financed with the money won on a lottery by anarchist Ramón Acin, Buñuel's adventure buddy. Partly because it portrayed the appalling poverty of backward rural parts and cruel folk traditions and supported the director's provocative political views, Land without Bread struggled with censorship issues for almost two decades.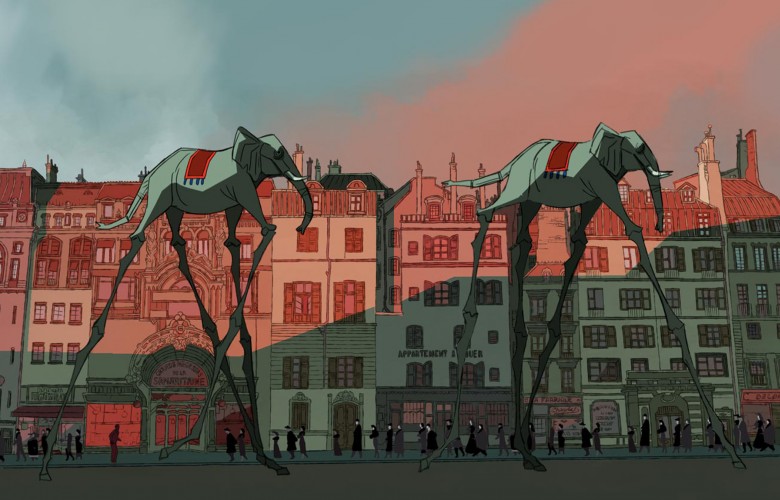 Another Day of Life by Raúl de la Fuente and Damian Nenow, a co-production between five European countries, is another adaptation (of the namesake non-fiction by Polish journalist Ryszard Kapuściński) and a documentary piece about civil war in Angola. Over the course of three months in 1975, this film follows the events in Luanda and on the front lines through the eyes and psyche of the iconic war reporter of a unique style of reporting whose hallucinatory poetics captures the chaotic and dirty war with many conflicting fractions.
Funan by Denis Do (France-Luxembourg-Belgium):, Cold War, but in Cambodia during the reign of the Khmer Rouge. Following one woman in search of her forcefully separated four-year-old son through the notorious fields of death, force labour and indoctrination, across a glorious country which is the setting of one of the largest genocides in history, the director carefully depicts her character, based on his own mother.
29th World Festival of Animated Film – Animafest Zagreb 2019 takes place 3-8 June 2019.
SIGN UP: Want to read more free articles like this? Sign up for Our Newsletter
Read More About: