Shorts
Marking the Distance by The Rauch Brothers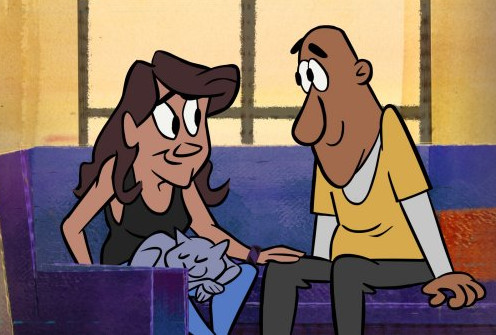 When Gweneviere Mann lost her short-term memory, following surgery to remove a brain tumor, she was forced to navigate life in a new way. But she wasn't alone. With the support of her boyfriend, Yasir Salem, Gweneviere found she could tackle the challenges her condition threw her way—and a few more.
Without an easy appeal to sentiment, Marking the Distance by The Rauch Brothers and Storycorps tells a dramatic story with genial imagery, effectively turning a sad event into a humorous narrative of the girl-next-door.
CREDITS
Directed by: The Rauch Brothers
Art Direction: Bill Wray
Producers: Lizzie Jacobs & Mike Rauch
Animation: Tim Rauch
Audio Produced by: Jasmyn Belcher & Michael Garofalo
Music: Fredrik
Label: The Kora Records
Publisher: House of Hassle
Funding Provided by: Corporation for Public Broadcasting
National Endowment for the Arts
In partnership with POV.
Read More About: