Awards & Prizes
Amalimbo by Juan Pablo Libossart Gets EFA Nomination at Venice
 The 2D, rotoscope and live-action mixed film by Juan Pablo Libossart had its world premiere at the Orizonti section of the celebrated Italian film festival. Amalimbo tells a story about Tipuana, a five-year-old girl, who experiences "the limbo" as she tries to pass to 'the other side' in her desperate urge to mourn the recent death of her beloved father.
 It is a short story that happens in an undefined place in an also undefined near future. The main characters of the film are Tipuana (5) and her grown-up version and alter ego Older Tipuana (27)
The film has been selected as Short Film Nominee (on behalf of the 73th Venice Film Festival) for the European Film Awards. The 15-minute animated short is produced  by Fasad (Sweden), Fork Film (Estonia) and Film Väst (Sweden). Juan Pablo Libossart directed and wrote the script, while Roland Seer acted as art director and director of animation.
Libossart states: Working on Amalimbo was for me a way of dealing with death. It is a story that takes place in a reality and a dream-altered-reality at the same time. Animation and live action, dialog between characters and backgrounds suggest the presence of the dreamworld in the real world.

The European Film Awards ceremony, which will select the winner out of all short film nominees (both live-action and animation) takes place 10 December 2016 (Wroclaw, Poland).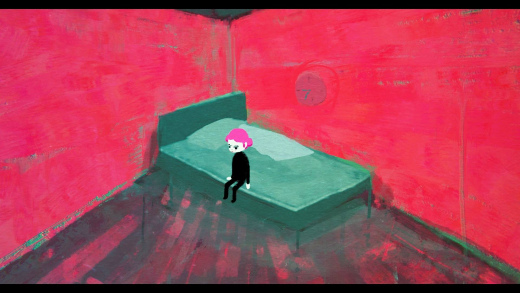 Amalimbo
Read More About: