Festivals
Anima Festival Online 2021: Highlights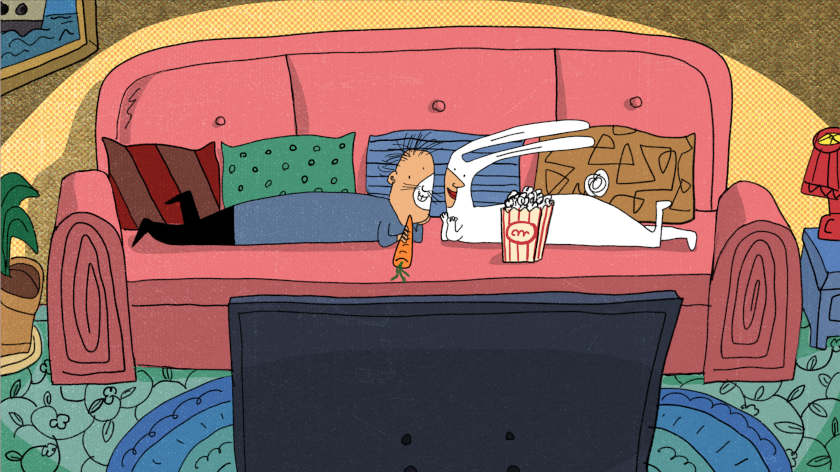 Covid-19 has forced Anima Brussels organization to move the festival in a completely online mode. Still, the spirit of the films themselves and their programming, plus the associated Futuranima industry events makes it a festival that you need to experience. We picked up some of the highlights of this year's edition:


Opening Ceremony (12 Feb): Anima Online opens at 5 p.m. sharp, on the Facebook page of the festival.

Short Film Competition: It goes without saying, Anima Festival always feature a strong line-up of independent international and Belgian animation films. Check the complete lineup of the 2021 edition.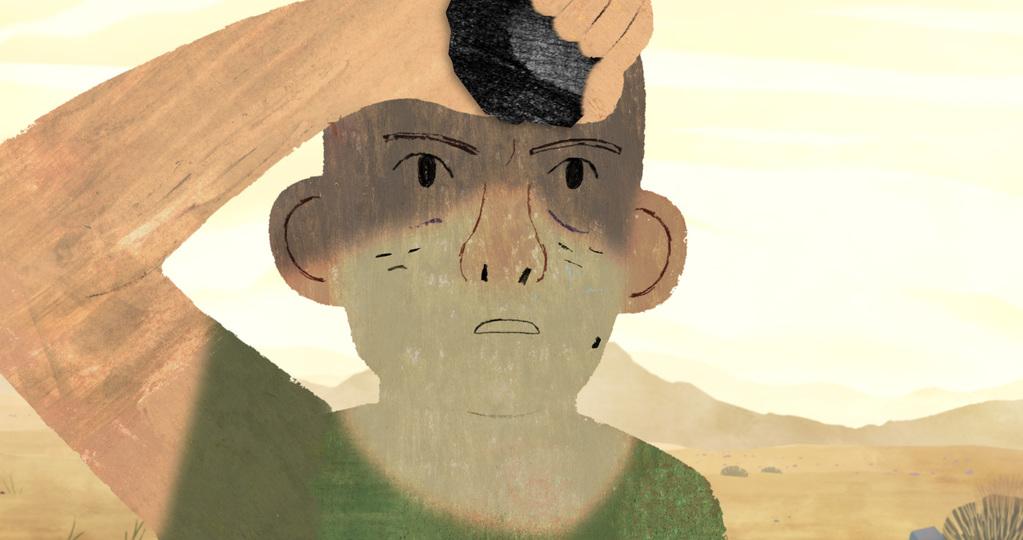 Souvenir, Souvenir / Bastien Dubois
Feature Film Competition: 9 feature films overall in the festival selection. 6 films compete at Anima Festival (7 Days War, Josep, Kill it and Leave this Town, My Favorite War and Topp 3), plus a restored version of Akira, a 3D animation adventure comedy featuring gentleman thief Arsène Lupin (Lupin III: The First) and the documentary Up we Soar.
40 Years of Anima: A 78-minute programme of animation shorts, from Joanna Quinn's Girls Night Out to Regina Pessoa's Tragic HIstory with A Happy Ending, all of them individually acclaimed.
Childrens Programme: 6 thematic top programmes for children of all ages, including Belgian films and films from the 2020 Anima Festival edition.
Korean Focus (in collaboration with the Korean Cultural Centre): The latest (and the challenging) in the independent South Korean animation production.  One programme of short films (lineup here) and three feature films are included; The Shaman Sorceress, by Jae-Huun Ahn, (also the director of The Shower, Anima's closing film in 2018), Motel Rose, by Eun-a Yeo and Beauty Water, by Kyung-hun Cho.


Balkans Now: 9 recent films are showcased from the Balkan region, to express the diversity and the quality of a region with a rich history in independent animation. In alphabetical order: All Those Sensations in My Belly, Arka, Cockpera, Let's meet yesterday, Love in Time of Tourism, Prelazak, Tasks of the Day, The Adventures of Gloria Scott - Murder in the Cathedral. Full details
Animated Night (13 Feb): This year taking place online, an endless stream of films, characterized by the festival itself as 'unclassifiable, politically incorrect and radical. The event launch via the festival's Facebook page. (13 Feb, 7pm, CET).
Valentine's Programme (14 Feb): What you expect from the title, but being independent animation, it is also more quirky thank usual. Check the full lineup of films
Futuranima events: The festival industry event puts this year  Belgian animation film in the spotlight in celebration of its 40th edition. The programme consists of 15 events: 5 Futuranima videos (available all week)  and 10 Futuranima Live events
The 5 Futuranima Videos
 Masterclass Stop Motion with Vincent Patar and Stéphane Aubier
Masterclass Screenwriting with Xavier Vairé
Panorama of Belgian Animation Film. Philippe Moins, the founder of the Anima Festival, animation film theorist and professor at ENSAV La Cambre, reflects in this conversation with Dick Tomasovic, Professor of Cinema at Liège University,
Belgian Filmmakers. Q&As with Lia Bertels, Pieter Coudyzer, Nienke Deutz, Anna Heuninck, Thomas Leclercq, Nicolas Keppens, Roman Klochkov, Imge and Sine Özbilge, Britt Raes, An Vrombaut
Belgian Studios. Discover a handful of talented Belgian animation film studios, including Squarefish, Animal Tank, S.O.I.L., Volstok, Zorobabel and Camera-etc, in this video series.
The 10 Futuranima Live Events (lectures, Q&As and rountables on Zoom)

Green IT: Embracing the Green Transition — Monday 15.02 • 5PM
Unreal Engine : Video Games and Films — Thursday 18.02 • 10AM
A.L.I.C.E. : Animation League for Increased Cooperation in Europe — Thursday 18.02 • 5PM
BROTARU — Monday 15.02 • 7PM
Training & Network: Opportunities at European Level — Tuesday 16.02 • 2PM
Webcréation #10 : Finance & develop a hybrid projet — Thursday 18.02 • 2PM
Impact of the Pandemic : Remote Work — Monday 15.02 • 2PM
Inside The Studios — Monday 15.02 • 10AM
Distribution and Digitalisation — Tuesday 16.02 • 5PM
Construire sa carrière dans l'animation — Tuesday 16.02 • 10AM
Inside The Studios : Belgian VFX — Friday 19.02 • 2PM
Een carrière opbouwen in de animatiefilmsector — Tuesday 16.02 • 10AM
Q&;A : Masterclass Screenwriting with Xavier Vairé — Wednesday 17.02 • 2PM
Q&A : Panorama de l'animation belge — Wednesday 17.02 • 5PM
QA : Belgian Filmmakers — Friday 19.02 • 5PM
Closing Ceremony (19 Feb): All the awarded films will be revealed during a Facebook live on Friday 19th Feb at 8pm, with the announcement of the prizes of the 4 juries (Short Films, Features Films, Belgian Shorts and Shorts for Children) and the winners of the Do It Yourself photo contest.
Films are geoblocked in the Belgian territory, Futuranima events open to all
(pass for both festival+ Futuranima events, 30 EUR, pass for Futuranima events: 15 EUR)

The official 2021 festival trailer
Animation:Gil Alkabetz / Music: Thomas Giry /Sound: Sonhouse - sound production agency
The 40th Anima Brussels Animation Film Festival will take place 12-21 February 2021.
SIGN UP: Want to read more free articles like this? Sign up for Our Newsletter
Read More About: