Festivals
On Unclassifiable Documenting: Notes On the Margins of Anima Brussels 2021 Programming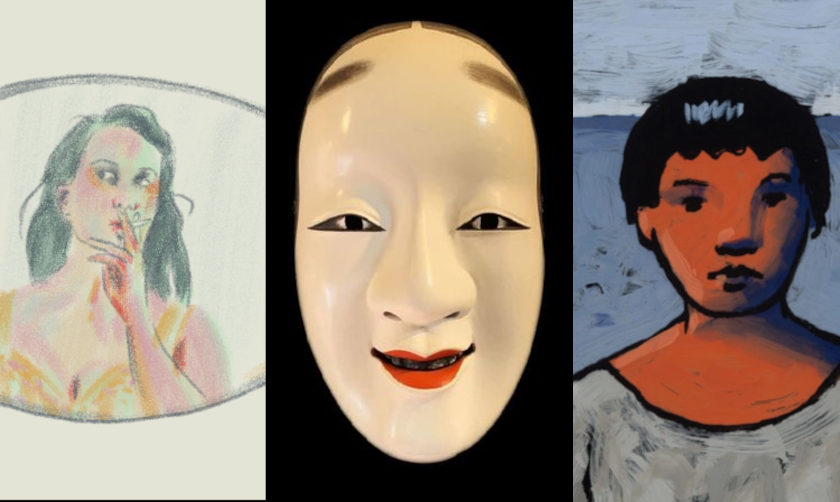 Well, yet another year on the calendar – and yet another festival goes online, almost at the mark of not quite jolly anniversary of the first lockdowns. At Anima Brussels, they probably were not very happy about that, but apparently prepared and have managed things generally well and even graciously, with homely-cozy feel in the introductions and such, even when from the office space. (All those on-line-fest arrangements and framing, though, could and maybe should become a separate/special topic for study and critique – hopefully, forthcoming at some point.) Full programs lineup and surrounding events, like Futuranima video meets – all in one: format/platform, as we're getting used to already, for better or worse. (As the organizers confessed at the closing, the viewership went above the roof of expectations, so that they had to negotiate on a go new deals to accommodate the enlarging audience – beware what you wish for…)
And the Grand Prix characteristically goes to the emblematic for the season piece, Empty Places (Geoffroy de Crécy, France), with appropriate jury note that "artists seem to sense the state of the world.". The same may apply to the programmers, we can assume – who face, however, new and old challenges under the circumstances.
The main completion happened to be full of already known and recognized entries – perhaps inevitably so, given the calendar position and this/previous season dynamics – and strong ones: like Genius Loci (Adrien Mérigeau, France) or Something to Remember / Något att minnas (Niki Lindroth Von Bahr, Sweden) and others, most already discussed here and elsewhere. All the more reason to turn also to additional programs, moreover that usually lacking close attention.
Our new virtual openness doesn't necessarily or always translate into fest-globalization, or not so easily. Here, as in some other cases, geoblocking stands on the way – or shall we say new national/regional 'protectionism'? Even for accredited press/professionals, only two special programs were available across the borders. I would've just loved to see love-filled, supposedly, St. Valentine collection, at the date especially! – and Belgian panorama would've helped to build a context for national competition and beyond. Well, next time then, hopefully – when off-line, with some luck.
A propos the 'off-line': to confess, I hadn't had a chance before to visit and to experience live the famous, as it's called, festival's trademark Animated Night, together with Brussels audience; can only imagine, enviously, the drive and fun of this kind of viewing marathon – for all tastes, apparently. The now-online program is characterized on the site as: "…Films that are unclassifiable, politically incorrect and radical that will quench your thirst and satisfy your appetite…" Sounds tempting, as it should, but here I might have some issues. (Not to argue, really, with choices made, always difficult, rather take this as an excuse to meditate on the state of things and reasoning, even if occasional.)
Some of these films were broadly presented in completions, main and student ones, elsewhere; and certain made it even beyond our narrow circuit to cross-genre events: like My Galactic Twin Galaction (Sasha Svirsky, Russia) – to Berlinale shorts and else (which may testify in fact to its more unconventional nature). While few others could be quite in place within main sections right here: say, Master of None (Daniel Scott, Belgium) wouldn't have spoiled national student lineup, to my taste, as well as Pandiculation (Konrad Hjemli and Jakob Eiring, Norway) – International one. And is, for instance, Beyond Noh (Patrick Smith, US, Japan), strong and pregnant with certain metaphoric connotations montage of myriad of masks, really much more 'radical' in all that than the latest of Paul Bush's experimentations, Orgiastic Hyper-Plastic (Denmark, UK), in main competition, which adds to the similar technics/tropes yet another layer and focuses on message. Or, in terms of 'ideological gestures', so to speak: would Altötting by Andreas Hykade (Germany, Portugal, Canada), in competition, really look less probing the very limits of political correctness or less harsh in dealing with religiosity and death than Interdimensional Melancholy from Team Tumult (Switzerland), a pointed and witty but rather light-hearted run through the ceremonies and macabre of grief…
Now, to the matter of (un)classifiability. Take A Fished up Life (Hanna Seidel, Germany) – actually, looks like a life-action piece with just a single 'animated', or special-effect, trick/element (albeit being a pretty funny and smart joke, an attempt of anti-advertisement of sorts). But perhaps not much less so – say, We Stand on the Hill, Proud and Gentle, Heading towards the Unknown and Death (Linyou Xie, UK, China), in student competition, largely of live footage, just slightly touched at times with digital rotoscoping, I can assume (albeit within the film, this mix is justified, to a degree, in the tone and pace of personal meditation). And in the main competition, The Dune (Gábor Ulrich, Hungary) presents the imagery hard to decipher in terms of material nature and references (in that, offering a meditation - this time more on a metaphysical level). While Opera (Oh Erick, South Korea) seems to come from the neighboring- competing animation subculture, initially made as an installation piece to be projected enlarged and in the loop on walls or so, and to be viewed repeatedly, to allow tracing separate elements of complex action (which makes the whole composition of the film much more focused and meaningful).
Not to go too deep into discussing the definitions, of course, it's obvious that all the lines are blurring nowadays, across the board. Then, perhaps, the whole point of such program would be to reveal exactly that, the hot mix of diverse 'animations' dissolved in the festivals' air especially, and to put the broader public in this atmosphere. Or rather – to juxtapose different 'publics' along with films. (Which was, I guess, Anima's focus from the very beginning, as the festival founder Philippe Moins hinted in the Futuranima talk: to mix layers in programs and audiences with purpose or hope to enrich both.) And it's healthy symptomatic, then, that the Night award (given usually by the public, this time – by the festival volunteers) went to Rebooted (Michael Shanks, Australia), where a skeleton from classic stop-motion struggles for his place under the movieflood lights – even if on a light-genre side but still a pointed reflection on the history and transformations of the artform through techniques-styles-characters.
My personal night pics (out of not seen before – so, honestly on a filmgoer's footing) would probably also go to quite different, even opposite, in terms of genre-style paradigms, entries. On one pole: For a Fistfull of Toffees // Pour une Poignée de caramels (a collective graduation project from ESMA) – Bonnie and Clyde reimagined/reincarnated in an elderly couple's hold-up of retirement home cafeteria, equally funny and touching, with energetic classic cross-cutting, and surely, given the school, bold CG imagery, rather tastefully employed, even with graphic palette halftones between incarnations/worlds. On the other: Bill Plympton's Odd Duck (US) – maybe not quite expected exercise from this master on this stage, top-notch and liberatingly jazzy in all the meanings; as credits indicate: Recorded live and improvised on April 7, 2019 – so then, in a sense, documenting snapshot of music impressions as moment of life experience.
Speaking of documenting – special program Short Documentaries also puts us in front of the issues of the un-, or at least hardly, 'classifiable'. Animadoc, as a term and more as a notion, becomes now more and more elastic if not loose and overstretched up to one-size-fits-all; covers drastically different approaches and subgenres, including, let's admit, lots of speculations, in both artistic and publicistic sense and realm. Again, skipping the game of definitions, would nevertheless point out the overall blurring effect and proliferation of 'docs', however conditionally interpreted, everywhere – including, besides dedicated events, the major festival programs. At Anima, we can find examples of such, in broader or narrow sense, but no less fitting or questionable than ones in this special selection, also dispersed throughout. Like, for instance, Souvenir, Souvenir (Bastien Dubois, France), in main competition, a young artist- filmmaker's hard attempts to reach to grandfather's Algerian war experiences – quite interesting if uneven in stylistics of memory layers and facets. Or above-mentioned We Stand on the Hill…, in international students, as it depicts the flow of life in times and places. As well as Master of None – in throwing out and about bits and pieces of all the things failed and unfinished, to my mind, rather expressly documents shared state of mind and condition if only of this sacramental year of ours. And isn't the award-winner among Belgian students, Amours Libres / Polyamory by Emily Worms, just a canonic animadoc subgenre of voice-over hot-topic talks between characters in animated disguise…
As to this special program proper, one of my favorites (again, out of what happened to be new to me as a viewer), All Her Dying Lovers (Anna Benner and Eluned Zoe Aiano, Germany, Czechia), a tragic if controversial WWII story of a woman's weird way of resistance, is seemingly of the same variety, but of more complicated and tense relations between the elements: here the recorded testaments of village folks go over the gently-simple and as if monotonous drawings, in a sort of softly dramatic dissonance, colored also by tactfully saddened nevertheless score – altogether giving a feel of insightful truth, documenting not just the straightly spoken narrative but maybe more its aura, always dubious and half-toned.
Another one is, no surprise, Darwin's Notebook by Georges Schwizgebel (Switzerland) – a story of three native people on the way in and out of 'civilization', with all the hurdles and issues around. Leaving aside the question whether any clear factual, moreover on historical or borrowed material, narrative shall be necessarily categorized as 'doc', the film, conceived on specific terms or not, seems to be through and through of this master's oeuvre, marked with the same perfection in style and choice of major devices. Here his signature move in 'total animation' looks especially interesting: certain transitions, in place of cuts, from frame to frame, are as if 'motivated', meaningfully sharpened, and in that loaded with metaphors akin ideological gestures; thus the post-colonial consciousness is trying to manifest itself within the very artistic texture, I might propose.
All in all, Anima's programming mosaic, to me, somehow reflects jolly-thoughtful-ambivalent trope from Gil Alkabetz's poster, also played out and around in the festival's trailer: sharing kisses, all the beings leave and borrow an imprint, as though intergrowing into each other.
contributed by: Mikhail Gurevich
SIGN UP: Want to read more free articles like this? Sign up for Our Newsletter