Production
Anima Tbilisi 2023 Report: Unearthing The Georgian Animation Cabinet of Secrets
It's a fitting time to talk about Georgian animation. With animation shorts like 'Frenzy's Soup Kitchen' by Ana Chubinidze and 'Abandoned Village' by Mariam Kapanadze making the big festival rounds (including Annecy Festival), and the new animation feature in development 'Igi' by Natia Nikolashvilli winning at the CEE Animation Forum, there is a need to discuss the little-known, niche and interesting animation production coming from the imposingly beautiful country of Georgia.
In essence, this was the purpose of the Georgian Animation Association 'SaqAnima'. The association was founded in 2019 in Tbilisi, Georgia, and it is the home of more than 100 animation professionals, and already pursuing industry events, such as the annual Annecy-Georgia pitching workshop. 6 Georgian animation projects are prepared by Cesar-winning French producer Olivier Catherin ('Kiki of Montparnasse, 'Granny's Sexual Life, 'Electra', also present at the recent conference); one of them travels to Annecy and its MIFA Pitches.
Yet the Anima Tbilisi conference itself (11-12 July 2023) offered the chance to get a more rounded view of both the Georgian animation production and the international players in the big (still indie) animation scene.
No wonder the veteran film director Gela Kandelaki even informally located the conference's motto (in a magical hand shadow puppet theatre performance by the Georgian State Hand Shadow Theatre BUDRUGANA GAGRA').  He said succinctly: 'We don't need types, we need characters in our films'. The rest of the conference can be briefly described as looking for the character of contemporary Georgian animation and its international interactions.
Stop-motion animation is famously aligned with the tangibility of its characters, so it was the most fitting subject to open the conference, but also for another reason as well. The number of stop-motion feature projects (feature animation is a dream that now every national animation production can aspire to) has risen exponentially during the last years (think of Claude Barras' 'My Life as A Zucchini', the Netflix three-part 'The House' and so on).  Angela Poschet, Martin Vandas, Izabela Plucinska and Mamuka Tkeshelashvili were invited to offer their own take (moderator: Alexis Hunot) in a panel that traded numbers for aspirations.
The numbers first. Angela Poschet as the production supervisor for Wes Anderson's 'Isle of Dogs' (but also of 'Frankenweenie' and working in a similar capacity in 'The Apostle') informed of the breathtaking level of precision the famous perfectionist director wanted of its around 900 puppets to behave. 240 sets, 87 shooting weeks, and 40 animators in a stylized animating style are only some of the issues that had to be managed in a 4-year run -from pre-production to the Berlinale 2018 premiere. Anderson may look like 'Hollywood flair' to us, yet the people working on the film (a large number of them located in the UK) are indie animation professionals supporting the whole edifice. If they decide to go, the whole thing would fall to pieces.
Things were different in the acclaimed Polish animation artist's case Izabela Plucinska (Jam Session, Sexy Laundry), but not that different. The scale here is smaller, but the successes and frustrations are part of the job. Yet, the long period of preparing a stop-motion project won't leave time for thinking about frustration; and, in the end, you're a small God animating those characters (again, characters matter).
Georgian director Mamuka Tkeshelashvili ('Fisherman and the Girl', 'Sunset') would agree, talking about the puppet's own character that needs to be taken care of. This makes it a real shame for industry players not to acknowledge the stop-motion effort; the Czech producer Martin Vandas vividly recalls the initial reaction of Czech TV broadcasters not liking 'Zucchini', because it would not be 'age-appropriate' for children. Again, animation is pigeonholed as a Disney/Pixar entertainment derivative product and a children's specific recipe.
Which makes it a breezier impression to hear aspiring stories from indie animation professionals from the other side of the Atlantic. Brothers and business partners  James and Adam Belfer have gone from producing Sundance-premiering live-action films to establishing the Brooklyn-based studio Cantuna, with an array of animation series and films targeted at different audiences (broadcast at NBC, HBO among others). They both prefer the freedom that animation prefers in terms of production, and they are realistic enough to admit that being independent is an ongoing effort.
Georgian animation directors would know the latter very well.  In the 'Georgians in the International Arena' panel, an articulate unfolding of aspirations and efforts took place. Ana Chubinidze, herself a producer at Pocket Studio, describes as instrumental her Folimage residence in her first professional film, 'The Pocket Man' (2017); still, she always has an eye on Georgian animation commissioned projects as well. This is a market that, as the director of the highly popular series, 'Giraffe Joze' (400M views on YouTube) Giorgi Marshania knows, it's slowly evolving, and, at the same time, fuelled by successes like this one.  Oto Shamugia (Garnamatac production company), has tasted as well international collaboration -be it on the commissioned films scale (TagHeuer is one of those companies collaborating) or in the indie projects collab work; and his team working methods look like a well-oiled Georgian indie animation hub.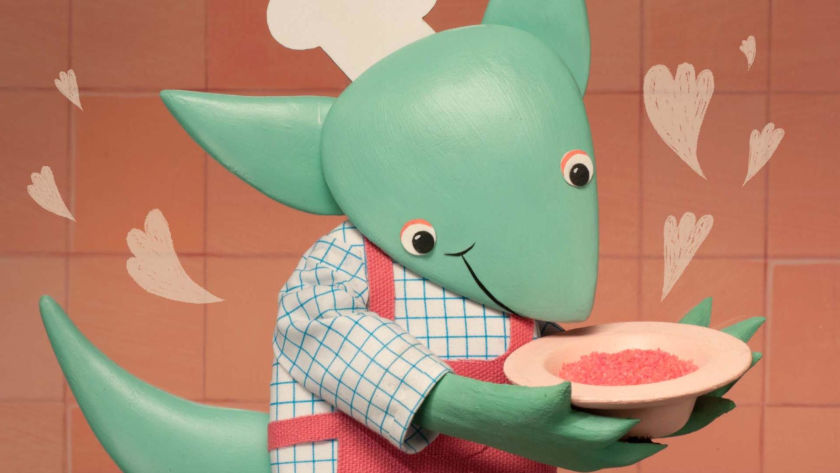 Franzy's Soup Kitchen by Ana Chubinidze
Bright Lights by Garnamatac (for Nickelodeon)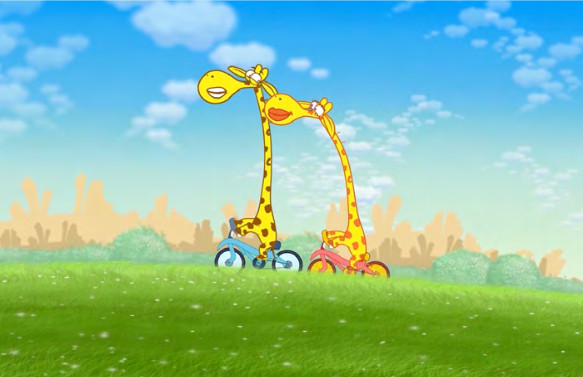 Giraffe Joze by Studio Velocipede
Bringing the Oscar-winning Nicolas Becker ('The Sound of Metal') for a masterclass might seem a daunting task, yet the French sound designer knows how to put things in place and distinguish work in live-action from animation work. Currently working on the environmental-experimental animated feature film by Momoko Seto 'Planets', he insists that no canned sound libraries can replace really produced sounds. Collaboration with the director is the key for him, and the concept from which the final sound design will grow is definitely a collaborative adventure -at the same time, constraints (your own imposed constraints) need to be exercised in each project.
Something that Becker himself exercised, in his own immersive concert (collaborating with Zviad Mgebry) at the PostRed Foley Studio exhibition hall, shortly after the conference end, bringing out as a result a sound performance evocative of images of all kinds.
Collaboration is the need to bring animation into schools; Tamriko Djakeli and David Zatiashvilli pertinently described the need to move to a student-centered model of education via music and animation education ('animation films as humanizing films', Djakeli mentions).
In his masterclass, MAUR Film producer Martin Vandas showed an impressive lineup of projects he and his studio have fostered throughout the years, from Jan Saska's upcoming 'Hurricane' to the much-talked-about 'Electra', the second, 25-minute film by Daria Kashcheeva, which premiered at Cannes (also at Annecy competition).
Nothing is rosy in indie animation producing, even in high-profile artistic efforts. The powers to be (national funding film centers mostly) have their own reasoning that needs to be addressed -a point also made during the Georgian Animation panel. Things can be complicated by the directors themselves, and the level of exactness/difficulty their own specific animation technique itself requires. From shooting permissions to the intricacies of the animation style, either the budget or the length of time needed to complete the film may skyrocket. This is part of the game, so his advice for aspiring producers is to choose wisely your collaborating/co-producing partners.
This brings the question of how to administer a sometimes, three- or four-country co-production process, even for a short animated film. German producer and consultant Franz Becher (Rixfilm) gave an enlightened discussion on business leadership models (from 'the boss' to the 'charismatic' to 'the coach' to 'the indifferent'), and again proved the point that trust and delegating are much better and efficient than micromanaging (or its opposite, refusing to take control at all).
The last conference part scheduled the pitching of 6 Georgian animation projects from young talents; these showed a diversity in storytelling from national history to intimate stories, and simple incidents of everyday life. 3 recent Georgian animation shorts culminated the conference undertakings, including the lovable 'Kato's Dream' by Tsotne Rusishvili.
Anima Tbilisi brings a conference in a Georgian capital ready to accept the new while holding its traditions in its place. From the conceptualization of a project to its post-production, and from the creative to the production and educational aspects, the event unearthed an animation cabinet of secrets found in the Georgian scene -at the same time, keeping the interaction and the dialogue with the international participants alive and focused. It is an event that will soon find its place in the international animation arena, and the painstaking work Saqanima organizer Mariam Kandelaki, Liana Mezvrishvili, and their team are doing is an example to follow.


The full Anima Tbilisi 2023 Schedule
10:30 - 11:00: Welcome Coffee
11:00 - 11:30: Welcoming Remarks
11:30 - 12:40: Panel Discussion: Stop Motion Animation Today / Moderator: Alexis Hunot
Speakers:  Angela Poschet, Martin Vandas, Izabela Plucinska, Mamuka Tkeshelashvili /  Q&A from the audience
12:40 - 13:10: Case Study: Stop Motion Animation in "Isle of Dogs", "Frankenweenie" and "The House" by Angela Poschet – Producer, Production Manager / Q&A from the audience
13:10 - 13:40: Talk: Producing in Animation VS Producing in Live-Action by James and Adam Belfers – Producers, Co-founders of Cartuna / Q&A from the audience:
13:40 - 14:20 Lunch Break
14:20 - 15:30: Panel Discussion: Georgians on International Animation Arena / Moderator: Vassilis Kroustallis
Speakers:  Producer, Ana Chubinidze - Founder of Pocket Studio, Oto Shamugia – Managing Partner at Garnamatac, Giorgi Marshania – Director, Producer / Q&A from the audience
15:30 - 16:00: Talk: Sound in Animation VS Sound in Live-Action  by Nicolas Becker / Q&A from the audience
16:00 - 16:45: Panel Discussion: Importance of Kids Education Through Animation by Olivier Catherin, Tamriko Djakeli and Davit Zatiashvili
16:45 - 18:00:  Networking Drinks

12 July, 2023
Venue: National Archives of Georgia - Cinema Hall
10:30 - 11:00: Welcome Coffee
11:00 - 14:00: FILM INDUSTRY MEET-UP EVENT - Education in Film Industry by POSTRED Academy
14:00 - 14:40: Lunch Break
14:40 - 15:40: Masterclass: Producing in Animation by Martin Vandas
15:50 - 16:30: Masterclass: Leading a Creative Team by Frank Becher
16:30 - 17:00: Coffee Break
17:00 - 18:10: Pitching Session of Georgian Animators
18:15 - 19:15: Screening: Contemporary Georgian Animated Films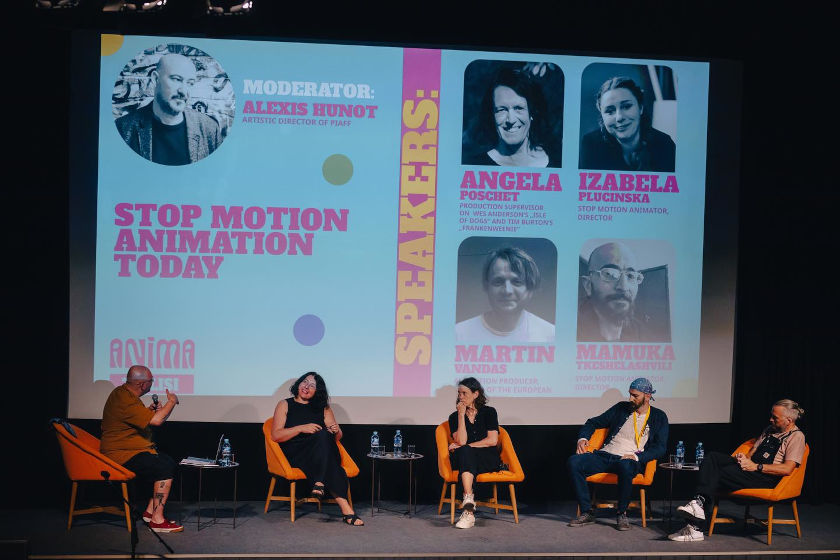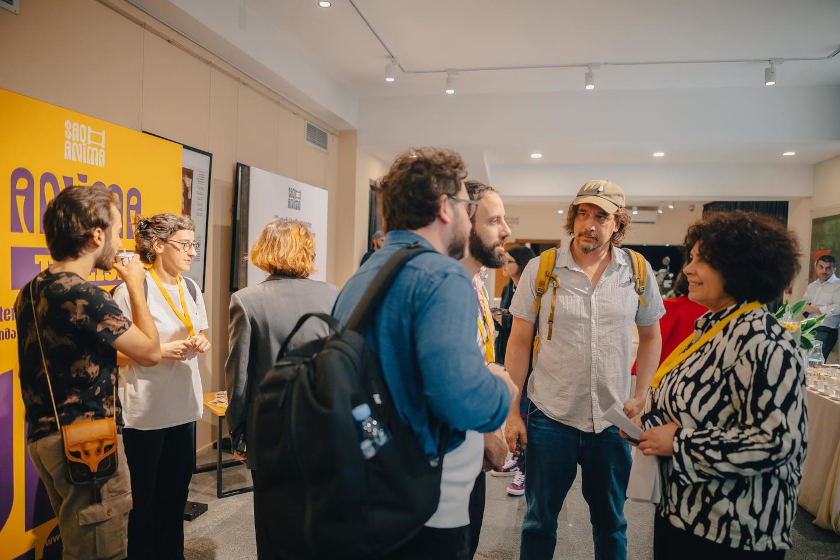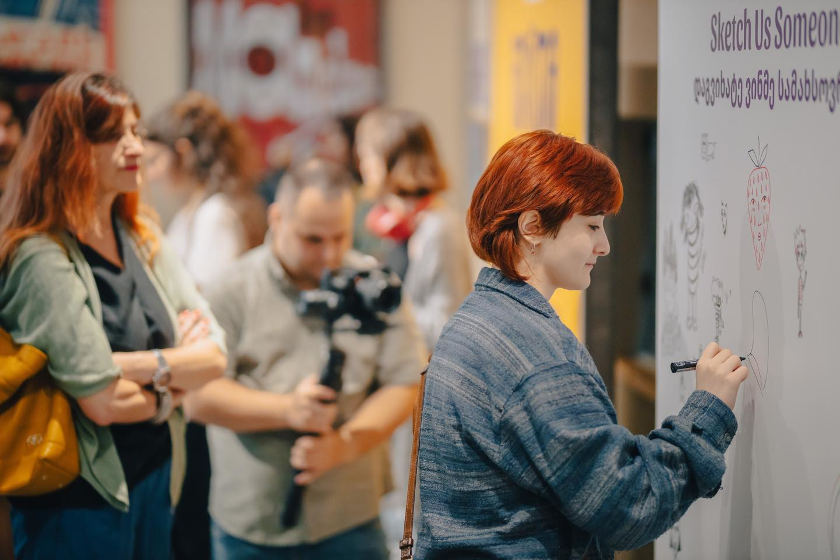 Anima Tbilisi 2023 (c) Saqanima
The second Anima Tbilisi Conference took place 11-12 July 2023 in Tbilisi, Georgia (National Georgian Archives).
SIGN UP: Want to read more free articles like this? Sign up for Our Newsletter